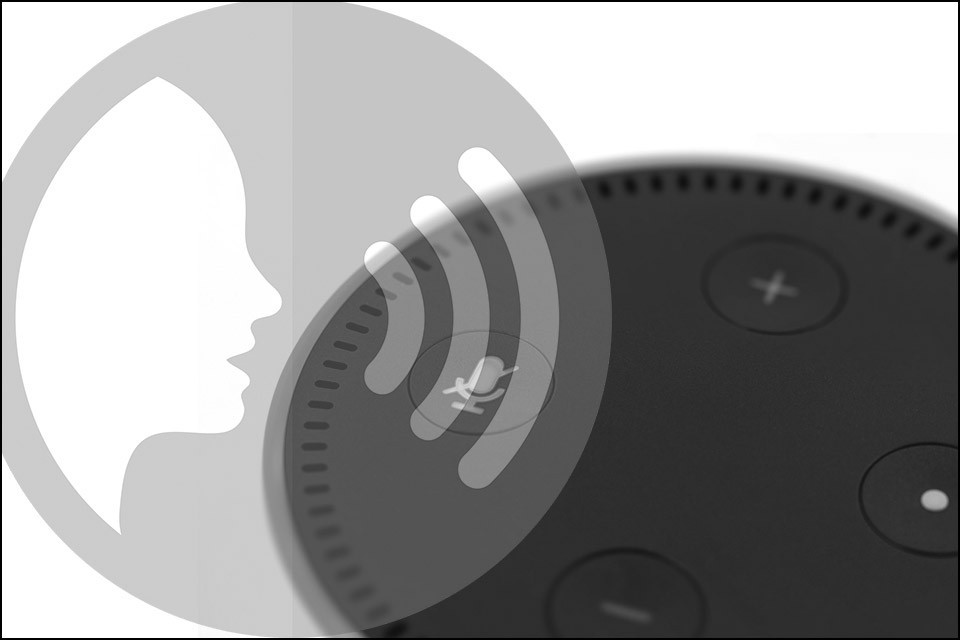 Graphic: Pixabay/ab -
Alexa everywhere - according to Amazon.
With the cloud-based Alexa, the American Amazon Group has undoubtedly hit the bull's eye on the Internet of Things. In the last quarter alone (2/2018), the Internet company sold over 4 million of its "Echo" products with Alexa on board.
Until recently, the portfolio of Amazons voice-controlled devices and their digital assistants consisted primarily of entertainment and information devices with which the user could listen to radio and streams, to news and weather reports and automate smaller tasks such as wake-up services, recurring reminders, timer functions and communicate with other echo users/their devices.
If Amazon is the way to go, the possibilities could continue to grow and offer considerable added value.
"We want our customers to have access to Alexa everywhere – in the kitchen, the living room, the office, and now in the car." – Tom Taylor, (S)VP Amazon
Amazon followed words with deeds and presented numerous new devices in September; not only from its own company.
Alexa! Make Popcorn!
Among the devices from the own program Amazon presented a microwave from the "Basics" series, which does not have its own Alexa "on board" – but a new chip, which can establish a direct connection to existing echo devices.
If such a connection is established, the device can be controlled via voice commands. To prevent accidents, however, the user must press and/or hold a button on the microwave before voice commands are accepted and actions triggered.
According to Amazon, the cooking appliance should rather be understood as an object for product presentation and inspiration – in order to attract manufacturers of various kitchen and household appliances to equip their devices with Alexa.
Amazon's Alexa offensive already seems to have been positively received by numerous manufacturers. Not only do a lot of predestined devices – as for instance television sets and BluRay players – come equipped with Alexa on board (among them Samsung, Acer, Panasonic, Hisense and LG) – also refrigerators, washing machines and tumble dryers with Alexa are offered thus (Whirlpool and LG).
Mirror, mirror on the wall
Also exciting are the developments of "niche products" – including an "intelligent" mirror for the bathroom, which Kohler (kitchen and bathroom fittings) recently presented as part of its new product series "Kohler Konnect". Wash basins, toilets, showers and bathtubs equipped with voice assistants will soon follow.
Anyone who is still sceptical about the voice-controlled toilet, however, might be interested in the new appliances from the "old" Echo family.
The new Echo Dot, Echo and Echo Plus devices have undergone optical revisions and technical upgrades. New features include higher quality speakers, compatibility with the Zigbee standard and, in the case of the Echo Plus, a new temperature sensor that can be used for automated processes. By means of compatible heating thermostats, for example, the room temperature can be adjusted – or a fan can be switched on via networked sockets.
In the past, Amazon often offered bundles of Echo devices and Wlan plugs/sockets from a third-party supplier; with the "Smart Plug" it has now introduced a device from its own company.
In addition, a new Echo Show will also be offered, which now has a 10-inch display and will soon enable Skype voice and video calls in addition to the familiar functions.
With the Echo Input and the Echo Link Amp, Amazon also presented two new products to integrate existing loudspeakers/hifi devices into the Alexa network and to add streaming features. The Echo Sub, an active subwoofer for connection to 2 Echo devices (2.1), was also introduced.
On the road…
Although numerous car manufacturers have already announced the (optional) integration of Alexa into their vehicles (including Mercedes Benz, BMW and Seat), older vehicles can also be retrofitted with the "Echo Auto" in the future. Since the "Echo Auto" must be connected to an existing smartphone in order to be able to perform its tasks (navigation, etc.), it is questionable whether this device will prevail. The majority of current mobile phones can already be used for navigation from A to B – even by voice commands.
You don't have to like Amazon's business and personnel policy to admit that the growing possibilities and new ideas for everyday helpers and automation with Alexa on the Internet of Things enrich the present and convey impressions of how the IoT world could develop and change.
---
Trending Now
You may also like