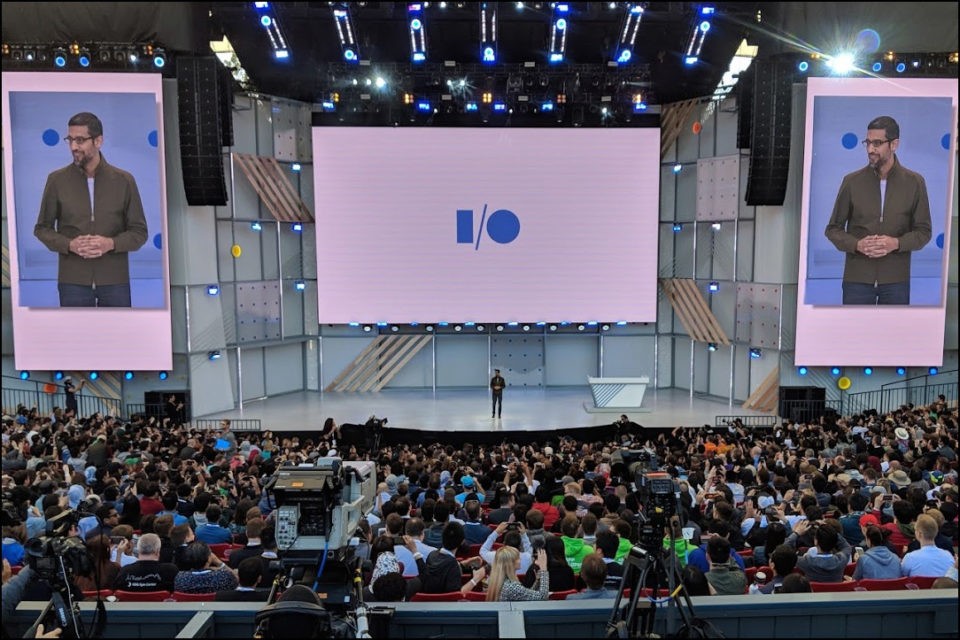 Picture: Google
Google I/O 2018
Google announced earlier this week at its annual I/O developer conference that it is bringing its Android Things IoT operating system (OS) out of beta testing, allowing all developers to use it for the first time.
Android Things is a fully managed operating system that allows customers to manage and develop applications for their IoT projects via a Software Development Kit (SDK). The IoT operating system will enable applications to be developed for devices with existing Android development tools, APIs and resources using common components such as temperature sensors, display controllers and more.
The search engine giant introduced the operating system for the first time at the end of 2016 and shortly thereafter made it available to selected developers – mostly at manufacturing companies. The operating system can run on hardware devices with 32 megabytes or more RAM – and developers can use the programming languages Java and Kotlin to program tasks/applications for the operating system. Android Things can also connect to all Google machine learning tools hosted on/via its central cloud service.
The manufacturer states that Android Things is particularly suitable for industrial manufacturers, but also for small and private developers. While the major manufacturers will probably be the primary early adopters of Android Things – especially since they were also the primary beta testers of the operating system – the operating system will probably also establish itself in the connected home area, since the device manufacturers will probably be particularly familiar with the Google brand via Nest.
In addition, the worldwide installed base of smart home devices is expected to increase significantly in the coming years, which could offer great opportunities for acceptance. Android Things can run on multiple Qualcomm chipsets, including the SDA624 and SDA212, which are already popular device tools for smart home devices.
Coupling Android Things with its cloud-based IoT Core platform could help Google catch up with Microsoft and Amazon in the area of enterprise IoT software. Google is stepping up its efforts to create its own IoT platform later than its main competitors in the public cloud market – Microsoft and Amazon launched their cloud-based IoT services as early as 2015.
A recent Eclipse Foundation survey of IoT developers found that 52% of respondents use AWS and 31% use Microsoft Azure, while only 18% use Google's cloud platform. Google has made great efforts to develop a feature set for customers of its IoT cloud platform. Following the acquisition of Xively to add advanced device management capabilities to IoT Core, Google partnered with renowned industrial systems provider Foghorn to expand the feature set it can offer to manufacturing companies.
By connecting the operating system to a cloud-based service, Google can also serve as a one-stop shop for companies that want to create IoT projects – greatly simplifying the process that would otherwise require collaboration with multiple vendors, but with the familiar consequences and risks that outsourcing tasks and data to a third party cloud can have.
---
Trending Now
You may also like