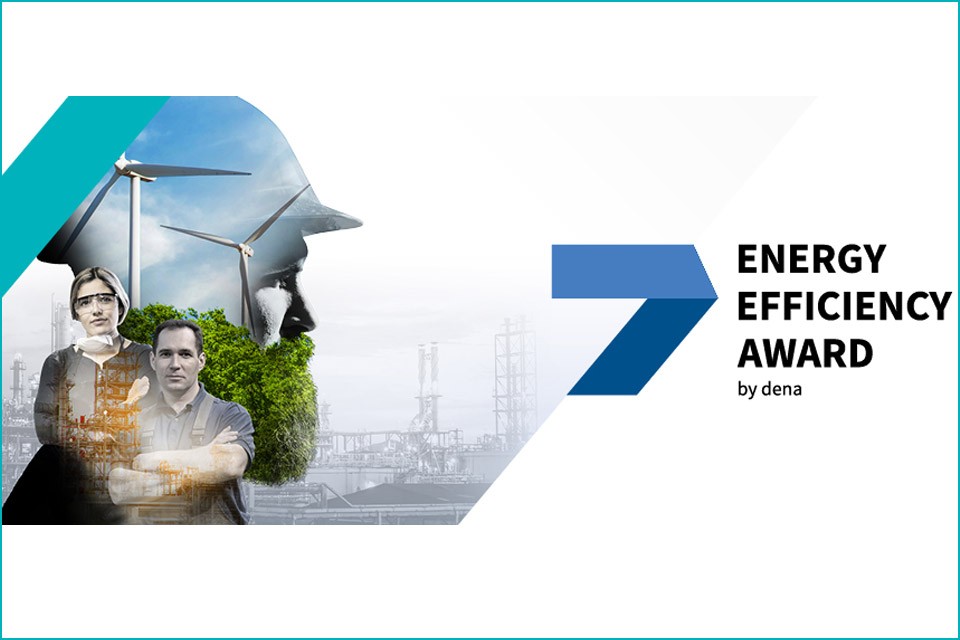 Picture: dena (web)/ab -
Energy Efficiency Award
Fraport AG wins dena (German Energy Agency) Energy Efficiency Award 2018.
The Energy Efficiency Award of the German Energy Agency is given to successful energy efficiency projects in industry, commerce and public companies. A jury of experts evaluates all submitted energy efficiency projects according to uniform standards based on the criteria of energy saving, climate protection relevance, cost-effectiveness, degree of innovation and transferability.
In the category "Energy efficiency: from clever to digital", Fraport AG from Frankfurt was able to convince with the use of IoT building management technology from Jülich MeteoViva GmbH – and was chosen as the winner.
Lower energy costs
Fraport AG's corporate headquarters is a recently constructed building with modern technology and equipment. Nevertheless, a digital solution from MeteoViva GmbH has succeeded in reducing energy costs by a further 19 percent.
Lower CO2 emissions
In addition, CO2 emissions fell by around 20 percent within just two years of operation. A success that surprises because the office and administration building at Frankfurt Airport has already been certified by the German Sustainable Building Council according to the DGNB Platinum Criteria.
The German Sustainable Building Council – DGNB e.V. – was founded in 2007 by 16 initiators from various fields of the construction and real estate industry. The aim was to promote sustainable construction even more strongly in the future. Today the association has around 1,200 members all over the world. The members represent the entire value chain of the construction and real estate industry: architects, planners, the construction industry, construction product manufacturers, investors, scientists and local authorities contribute their comprehensive know-how to the DGNB.
Around 500 experts are involved in various DGNB committees on an honorary basis. Scientists and practitioners work side by side on an interdisciplinary basis.
"The fact that we can achieve such high savings even in a building constructed according to excellent ecological standards shows the potential of our forward-looking approach". – Dr. Stefan Hardt (Managing Director MeteoViva)
The Energy Efficiency Award confirms Fraport's commitment to sustainability. By 2030, the company now wants to almost halve its group-wide CO2 emissions.
"This goal reflects our responsibility and represents a significant part of our contribution to climate protection. The cooperation with MeteoViva is therefore an important milestone on our way to improving the energy efficiency of our buildings, facilities and processes." – Dr. Stefan Schulte (Chairman of the Executive Board of Fraport AG)
The companies are already planning to use the MeteoViva process in other buildings.
With its "Lean Building Automation (LBA)" concept, Dortmund-based Lemonbeat GmbH is also offering IoT technology for building automation, the use of which, among other things, will enable high cost savings to be achieved through improved energy efficiency, even in older existing properties. The costs for retrofitting such buildings should be about 50% lower than using available technologies from competitors.
Further information on the Lean Building Automation Technology of Lemonbeat GmbH, the Energy Efficiency Award, Fraport AG and others can be found at the following URLs:
http://www.lemonbeat.de
http://industrie-energieeffizienz.de/themen/energy-efficiency-award/
https://www.fraport.de/
https://www.meteoviva.com/
---
Trending Now
You may also like