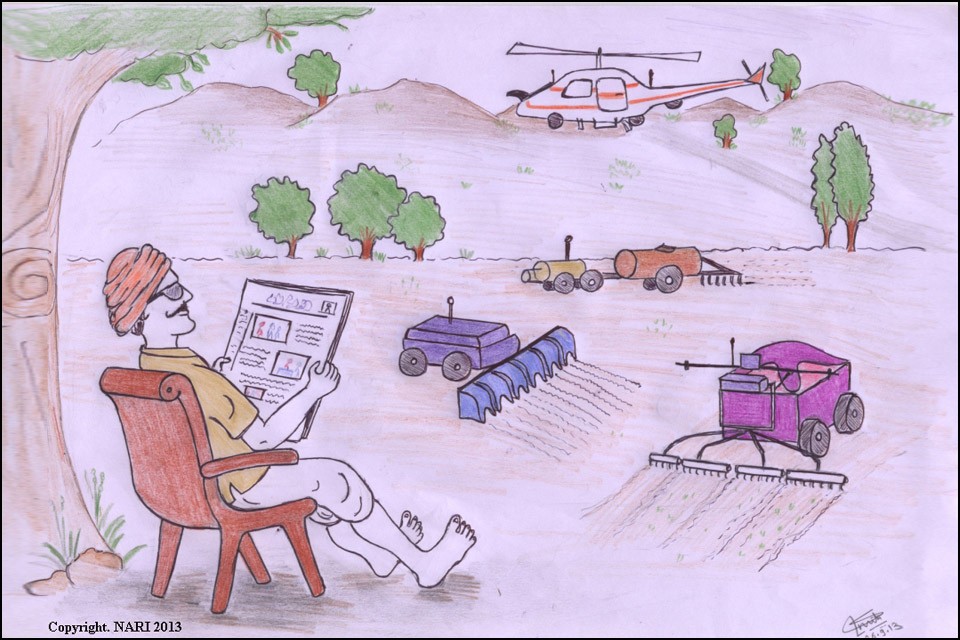 Picture: NARI / REFAB
REFAB: Revolution in Food and Biomass Production
At the "REFAB" (Revolution in Food and Biomass Production) in Cologne from October 1 to 2, 2018, experts, start-ups and manufacturers will present insights and outlooks, as well as new technology for the IoT agriculture of the future.
The "Revolution in Food and Biomass Production" (REFAB) conference aims to bring together pioneering experts from companies, start-ups and research institutions to identify and further develop perspectives for the future production of food in the countryside.
What high-tech strategies are emerging to serve the growing world population?
REFAB is intended to offer a mix of different perspectives, technologies and industries to provide a comprehensive picture of these developments – and to meet pioneers in food and biomass production.
It took mankind a long time to gain a deeper understanding of the cultivated soil, its functionalities and requirements and the role bacteria and fungi play in the nutrient uptake of plants and trees. We now have the knowledge to promote healthy and productive soils through biostimulators, while nitrogen-fixing bacteria reduce the use of additional nitrogen. The Indian TERI Institute will report on mycorrhizae and nano-biostimulants for precision agriculture.
Precision farming using artificial intelligence (AI), robots and drones can help to fertilize plants more efficiently and in a more environmentally friendly way and to protect them from pests. Speakers from Bayer ("Digital Agriculture") and Evonik ("Precision Livestock Farming") will present their latest developments.
With indoor farming in domestic kitchens and vertical farming on an industrial scale, healthy food can be produced efficiently and locally. OSRAM will present its technology to controlled agriculture.
Even under the most extreme conditions, the production of food and biomass will be possible in the future: In arid areas, the "greening of the desert" becomes a reality through solar technology, deep water or desalination plants and hydroponics. In the icy north, productivity can be increased by LED-lit greenhouses, while other technologies even enable the production of food in space stations, on the moon and on Mars. The European Space Agency presents "Man to Mars means Waste to Food" and the "Teshuva Agricultural Projects" from Israel present their hydroponic agriculture under difficult conditions.
For more information on REFAB, the two-day programme with over 500 participants and 30+ exhibitors, please visit www.refab.info
---
Trending Now
You may also like