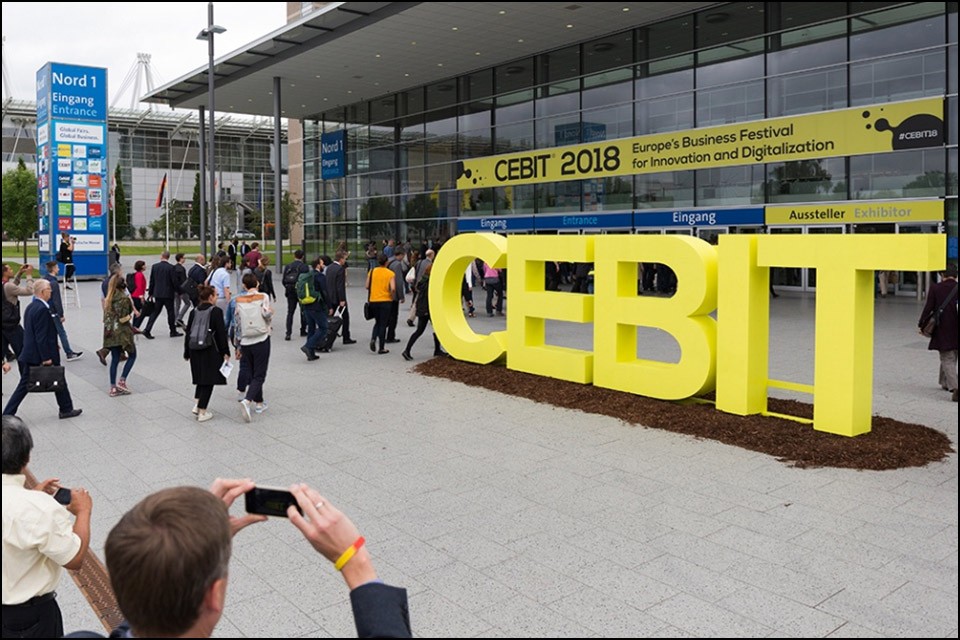 Picture: Messe AG/CeBIT
CeBIT 2018 - Entrepreneurs and StartUps
CeBIT 2018 – "Europe's Business Festival for Innovation and Digitisation" – ended.
Despite still declining visitor numbers (200,000 in the comparable period 2017 ./. 120,000 in 2018) trade fair organisers and exhibitors speak of a successful, satisfactory event.
"We have been rewarded for our courage and great determination. […] All our goals have been achieved." – Oliver Frese (Deutsche Messe AG)
The IT industry association Bitkom announced that the small and large member companies surveyed by them were "very satisfied". – Bernhard Rohleder (Bitkom)
At Europe's new "Business Festival for Innovation and Digitisation", the interested visitor not only came across exhibits and products of the major I(o)T-Players, because in addition to Telekom, Vodafone, Intel, HP, etc., numerous German Entrepreneurs and StartUps also introduced themselves.
Among them:
This year's CeBIT is far from its beginnings. Warm and musty floorstanding boxes, filled with wallpapering tables, decorated with boards and cables, are only a reminder of their beginnings. The renewal of the event seems successful – and CeBIT will probably continue to inspire us as the – or at least one of the – world's largest I(o)T exhibitions, which will attract both international companies – as well as young Entrepreneurs and StartUps.
---
Trending Now
You may also like