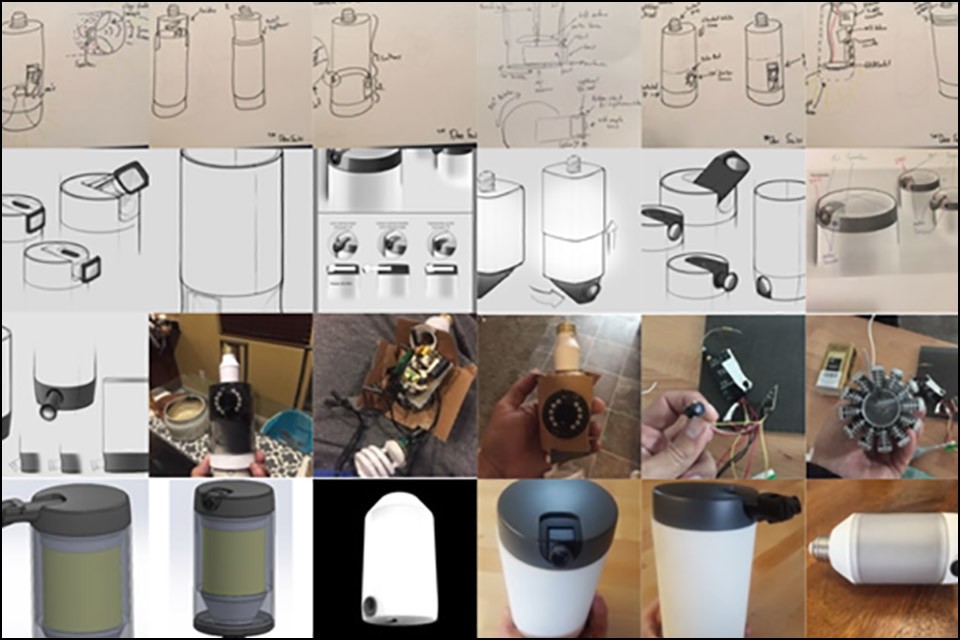 Picture: LightCam (website)
LightCam
In 2016 Dan Swiss came up with the concept of a modern light source that can also be used as a wireless Full-HD camera. In 2017, a patent application was filed for the multifunction device. A few months later, the first prototype had been produced.
One year later, at the beginning of 2018, crowdfunding was released on the US platform Indiegogo. It took only a few weeks for the well thought-out concept to reach the crowdfunding target with a surplus financing of 1543%.
Both the main body of the lamp and the camera or its lens can be adapted to the operating location. The overall length (height) of the light source can be adjusted – the camera on the top/bottom of the device can be rotated 360 degrees and the angle of inclination adjusted.
The LightCam's housing and camera should be weatherproof and function equally well in both rain and sun, thus enabling it to be used in exposed locations. In addition, the device has built-in memory (SD card – but not interchangeable) that can store "one week" of recordings. The life expectancy of the COB LEDs is stated by the manufacturer at 15 – 20 years.
Communication between LightCam and its parent app is wireless, via WiFi (WLAN). In addition to the features already mentioned, the device is also equipped with 2-way communication (both microphone and speaker), night vision (IR – up to 10 meters) and motion detection and activation. The software should be able to distinguish between movements of people or vehicles – and wind moving bushes and trees.
The installation of the LightCam seems foolproof. The light source is mounted in an available lamp socket, the corresponding app is downloaded to a smartphone/tablet, first registered with a device-specific QR code and then configured. In this way, access to the stream and the data of the device is also protected.
A highly interesting idea, with which for example existing lamps at house entrances, garages, on corridors etc. can be extended by a camera with intercom function – without having to lay further cables. The LightCam app also offers the option of controlling the light on site according to a schedule.
The device can be ordered on Indiegogo for the introductory price of 109$ (plus shipping).
---
Trending Now
You may also like