IoT: Important trends and technologies
Posted On 11th December 2018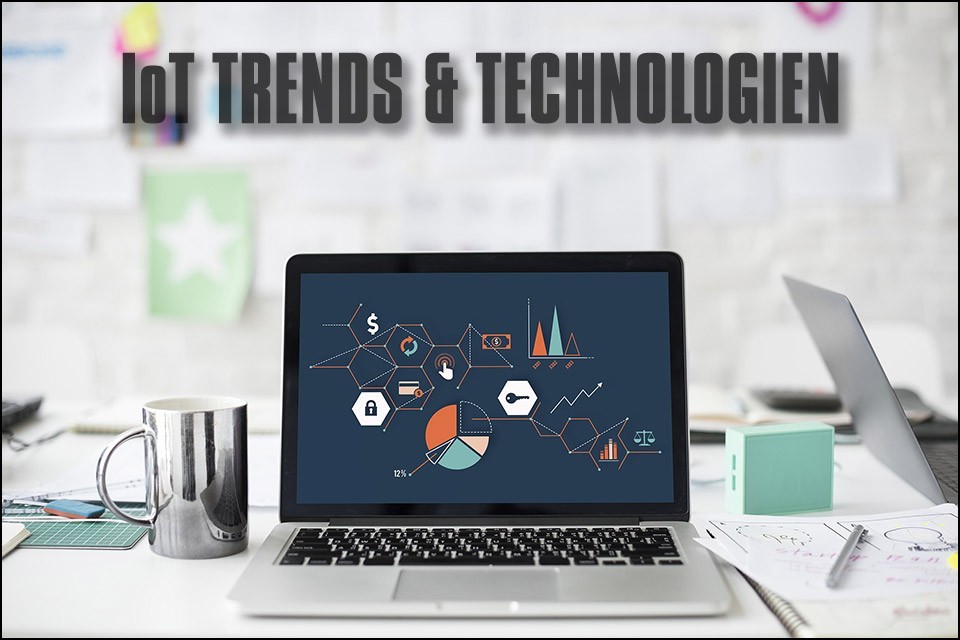 Picture: Pixabay/ab -
trends and technologies
In an IoT analysis, the Munich market research and consulting specialists at Gartner GmbH have identified ten important trends and technologies that will advance the Internet of Things in the coming years.
Among the most important developments and driving factors for the IoT in the coming years are semiconductor chips developed for special applications, advanced, powerful and inexpensive sensors, trusted platforms equipped with special hardware and software trust anchors – as well as new and improved wireless communication technologies.
"New or improved technologies will favor innovation in digital business over the next ten years." – Nick Jones (Research VP Gartner GmbH)
In view of the high complexity of conversions and upgrades, he recommends that companies seek competent technology partners to support and exploit important emerging trends and technologies on the Internet of Things.
10 important IoT trends and technologies
Innovative sensors
The sensor market continues to grow and remains innovative. New sensors are expected to make it possible to detect a wider range of situations and events. Conventional sensors will become more affordable, or they will support new applications through new packaging. Gartner expects new algorithms to help derive more information from current sensor technologies.
Specialized IoT semiconductor chips
Currently, most IoT endpoint devices use standard microcontrollers, most of which are based on low-power ARM architectures. However, traditional instruction sets and memory architectures are not suitable for all tasks that require IoT endpoints to perform. Gartner expects highly specialized chips to come onto the market in the next few years that will make new features – such as sensor-integrated data analysis and speech recognition – a reality in low-cost battery-powered devices.
New wireless network technologies for the IoT
IoT networks must meet multiple requirements simultaneously, often in opposite directions: End device costs, power consumption, latency, bandwidth requirements, operating costs should be very low. At the same time, high IT and functional security, range and quality of service are required. With current networking technologies, more or less strong compromises are necessary. According to Gartner, new communication technologies such as the new 5G mobile communications standard or a new generation of near-earth satellites will offer more flexibility and improve the situation. It is also clear, however, that the development of these infrastructures will take many years and that one hundred percent coverage will remain unrealistic.
Trustworthy hardware and secure operating systems
Surveys show again and again that security is an important concern for companies using IoT systems. Companies often have no control over the origin and type of software and hardware used in IoT projects. By 2023, Gartner expects to see the use of hardware and software combinations that will enable more reliable and secure IoT systems to be built.
From intelligent edge to intelligent mesh
According to Gartner, the IoT world is undergoing a transformation from centralized and cloud-based architectures to edge-based architectures. The next step is to create an unstructured architecture in which very different things and services are connected via a dynamic network. According to the augurs, these mesh architectures will enable more flexible, intelligent and responsive IoT systems – but they will also increase complexity.
Novel IoT user experiences
The user experience with IoT (User Experience, UX) applications covers a broad spectrum of technologies and design techniques. It is influenced by four factors: new sensors, new algorithms, new experience architectures and experiences in social contexts. With an increasing number of interactions with things that don't have screens and keyboards, enterprise UX designers will be forced to use new technologies and adopt new perspectives if they want to create innovative user interfaces.
Artificial intelligence (AI) at the Edge
Gartner predicts that 14.2 billion networked things will be in use by 2019. By 2021 it is expected to be 25 billion – producing an immense volume of data. This data is the fuel that drives the IoT. According to Gartner, the ability of companies to derive important insights from this data will determine their long-term success. The use of artificial intelligence is essential for this. The AI is applied to many different types of IoT information, such as video, still images, voice, network traffic activities and sensor data. The technology landscape for AI is complex – and Gartner believes that this will change little by 2023 – even though many IT providers are currently investing heavily in AI.
Governance rules for the IoT
A governance framework that ensures appropriate behavior when creating, storing, using, and deleting information related to IoT projects is gaining importance. Governance ranges from simple technical tasks such as device audits and firmware updates to more complex issues such as controlling devices and leveraging the information they generate.
Infonomics and Data Trading
Last year's Gartner survey on IoT projects showed that 35 percent of respondents wanted to sell or sell the data collected from their products and services. By 2023, the purchase and sale of IoT data will become an integral part of many IoT systems. Companies need to understand the risks and opportunities associated with this data trade in order to establish appropriate IT policies.
Social, Legal and Ethical IoT
As the IoT matures and becomes more widespread, a wide range of social, legal and ethical issues will become more important. These include the possession, protection, interpretation and derivation of data, the adjustment of analytical calculations based on the data or compliance with regulations such as the General Data Protection Regulation. "The successful use of an IoT solution requires that it is not only technically effective, but also socially compatible" – Nick Jones (Research VP Gartner GmbH).
---
You may also like