"Project_Things" – Mozilla's open IoT gateway
Posted On 20th February 2018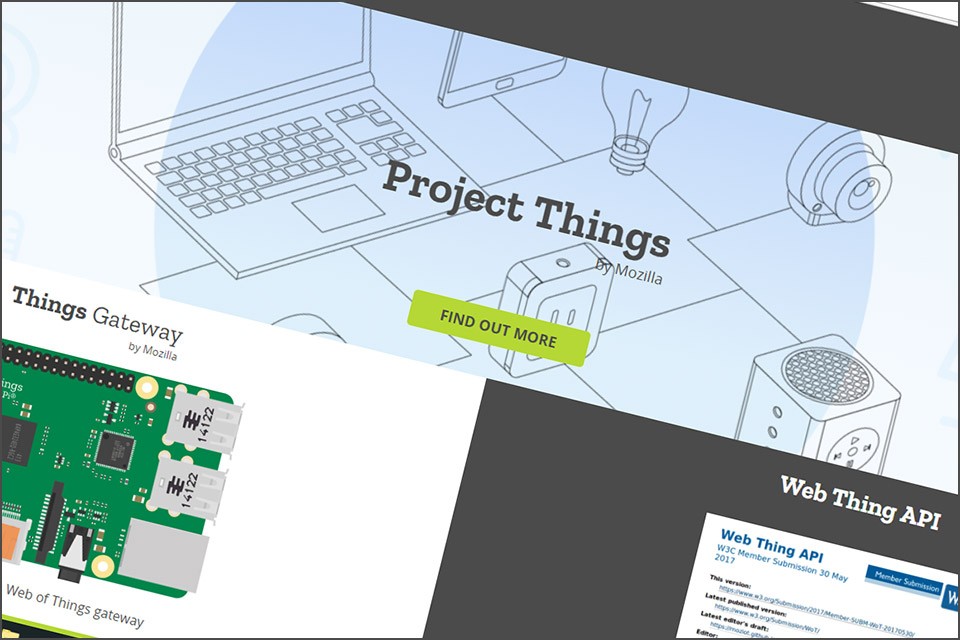 Mozillas "Project_Things". Foto: Screenshot.
Announced in 2017, Mozilla (Firefox, Thunderbird, Chatzilla …) is now presenting "Project_Things" in early February 2018. "PT" is an open platform of software and services that closes communication gaps between different IoT devices and gives everyone the opportunity to connect their devices to the Internet via their own gateway.
The focus of the development of the "Project_Things" is the decentralized development of the "Internet of Things" in order to promote security, the protection of privacy and the possibility of having devices from different manufacturers communicate with each other.
While Amazon, Apple, Google, Samsung, and various other connected device providers continue to develop and use disparate proprietary standards behind closed doors that are at most partially compatible with each other, Mozilla, in collaboration with the W3C, sets a new open standard: the "Web Thing API" based on JSON (JavaScript Object Notation) and a REST (Representational State Transfer) API.
The enormous potential of such an open standard is obvious. Private users, customers but also service providers and manufacturers are becoming more flexible; are no longer limited by the incompatibility of different devices to each other – can better adapt their "Internet of Things" to actual needs.
Mozilla works in parallel on an interface app which allows a connection to a "Project_Things" gateway and thus the control of the connected devices. Also there will be an add-on system in the future, which – following the example of Firefox and Thunderbird – gives developers the opportunity to publish plug-ins developed by them to connect and integrate new devices and protocols.
Mozilla is already offering the first prerelease builds of the new platform, to give manufacturers and developers the opportunity to familiarize themselves with the new environment and to contribute to the development.
---
You may also like