Smart eFleets: Efficient electric mobility in Germany
Posted On 22nd November 2019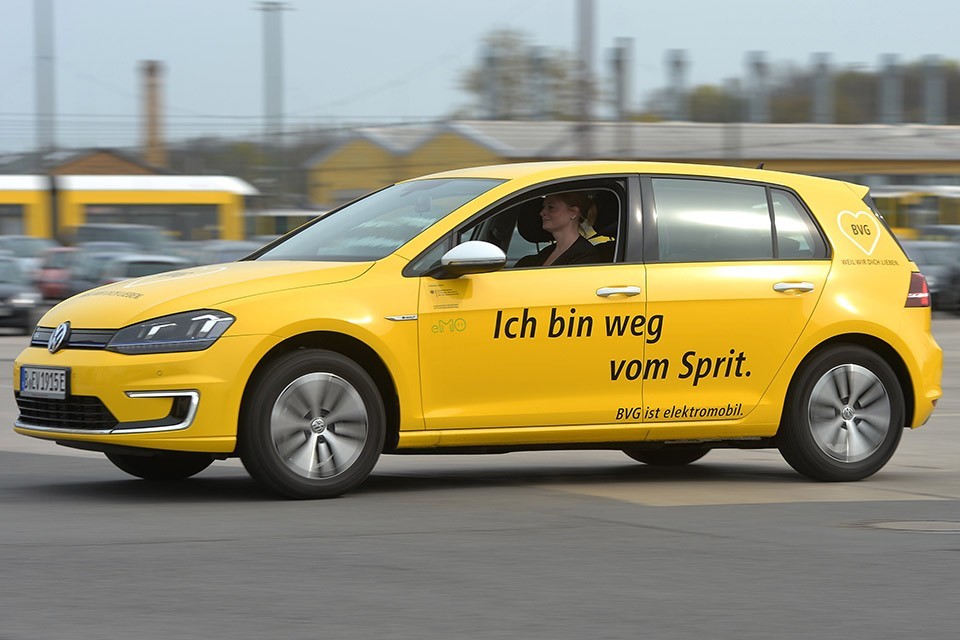 Photo: Olivr Lang/ab -
Smart eFleets
Chancellor Angela Merkel recently reaffirmed the federal government's goal of creating one million charging points for electric cars by 2030. The Smart eFleets project also aims to promote climate-friendly electric mobility.
This is a project of Berliner Verkehrsbetriebe (BVG), Berliner Stadtreinigung (BSR) and Berliner Wasserbetriebe (BWB) funded by the Federal Ministry of Transport and Digital Infrastructure. This will be implemented by 2022 together with the German Aerospace Center (DLR), carano GmbH and in-integrerte informationssysteme GmbH. The aim is to test and optimise procedures for grid-compatible charging pillar control in conjunction with higher-level energy and fleet management. The knowledge gained in this way is incorporated into the IoT platform sphinx open online of in-GmbH.
Car sharing with Smart eFleets
In the recently launched Smart eFleets project, the three Berlin supply and disposal companies are developing a cross-company car sharing system with e-vehicles in close cooperation with the other participants. BVG, BSR and BWB, together with InfraLab Berlin, which is also part of the project, are already putting more than 300 electric vehicles on the road. The number is expected to increase significantly in the following years. At the same time, the state-owned companies want to reduce their joint total demand for vehicles, charging points and network expansions. This balancing act is achieved through a holistic pooling and sharing approach, which is pursued with Smart eFleets.
The project is located at InfraLab Berlin on the EUREF campus in Schöneberg. There, solutions for cross-company vehicle and charging infrastructure sharing are developed and piloted at municipal companies. The employees of the participating companies will be able to book the sharing offers at any time via an app on a mobile and cross-company basis.
Intelligent processes ensure that peak loads are avoided even when electric fleets are being enlarged. This topic is of particular importance when electric buses are used. The IoT platform sphinx open online forms the basis for new services for targeted charging station control in conjunction with load management. The knowledge of fleet utilisation and energy systems and the use of load shifting potentials enables a network-compatible optimisation of charging processes at charging points and charging infrastructures. In addition to rule-based approaches, machine-learning procedures are also used.
sphinx open online
With the IoT platform sphinx open online it is possible to implement profitable and sustainable industry 4.0 solutions quickly and with manageable effort. sphinx open online has been offered from the cloud or on-premises since 2012, is used in various application areas and is constantly being expanded on the basis of the latest findings and research results.
Among other things, users achieve: prompt information for decision-makers, improved cooperation across locations, integration of mobile processes, shortened processing times, preserved knowledge, consistent data and more transparency with high user acceptance.
"We implement the active control of charging processes through the charging pillar connection and the extraction of charge-relevant data from the vehicles. The data is merged on our IoT platform and any other data sources can be connected. sphinx open online communicates as a cloud-to-cloud system with the solution for fleet management from carano", explains Siegfried Wagner, Managing Director of in-integrierte informationssysteme GmbH.
---