Makeblock's educational robot: mBot 2 becomes mBot Neo
Posted On 31st March 2023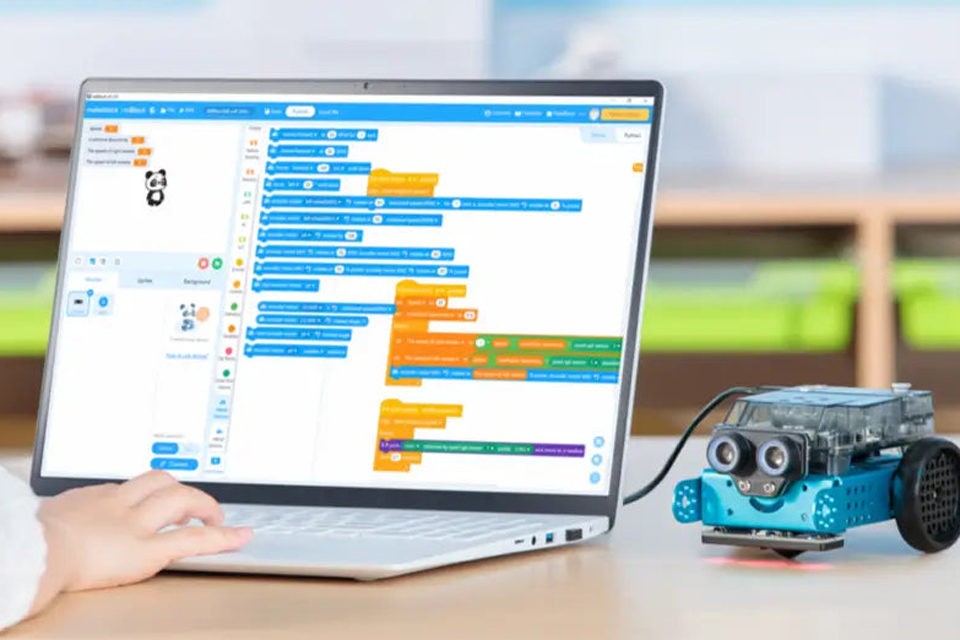 In the consumer market, the mBot 2 will be marketed as the mBot Neo. Photo: Makeblock
Introducing children and young people to the world of programming and robotics in a playful way – that is the idea behind the mBot series of educational robots from the Asian manufacturer Makeblock. Launched a few years ago as a Kickstarter campaign, the mBot is now available worldwide and in often used in schools for STEM education. The current model mBot 2 will now be renamed and will be available on the consumer market under the name mBot Neo.
The Makeblock mBot Neo consists mainly of aluminum components and is controlled by a CyberPi microcontroller equipped with various sensors. A light sensor, a microphone, a gyroscope and an accelerometer are already on board. An ultrasonic sensor and an RGB sensor are also included. These help the robot navigate its environment. The ultrasonic sensor detects obstacles, while the RGB sensor recognizes colors and can, for example, move along a pre-drawn line. The mbot Neo can also be equipped with a camera via available add-ons. The mbot Neo communicates via USB cable, 2.4 GHZ WLAN or Bluetooth.
Kid-friendly programming with mBlock
The robot is programmed either directly in Python or via mBlock, a graphical, block-based programming interface that allows commands to be assembled modularly on the screen. This way, children learn the basics of programming at an early age and quickly experience their first successes with their robot. In Germany, mBot is recommended for computer science classes in grades 4 to 8. The app is available for Windows, Mac, iOS, Android, and Linux.
Who is behind Makeblock?
Makeblock was founded in 2013 by Jasen Wang in the Chinese technology hub of Shenzhen. After a successful Kickstarter campaign, the company first introduced the mBot robot kit in 2015. In 2017, Makeblock launched the MakeX platform, where kids and teens can participate in global competitions online and onsite to showcase their projects and learn from other participants.
In addition to the mBot neo, the company also offers other kits, including the mBot Ultimate, mBoT Ranger, and other robot kits. The mBot neo, currently still referred to as the mBot 2 by many retailers, costs around 130 US-Dollars and is available in the US and Canada directly from the Makeblock Online Shop*.
Update
I would have liked to test the mBoT Neo myself and present it here in more detail. After initially agreeing to send a test sample, the company did not get back to me even after repeated inquiries. Too bad.
*This article uses affiliate links.
---
You may also like