Eight useful examples for the Internet of Things
Posted On 6th September 2016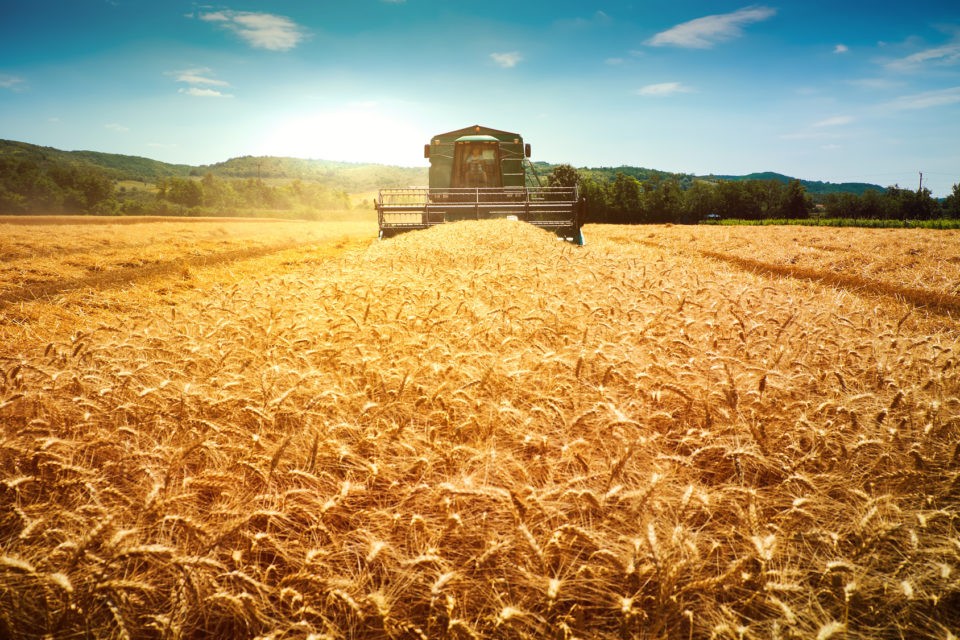 When we talk about the Internet of Things, very quickly the topic circles around some fancy things you can do with your smartphone. Like to control and monitor room temperature, lights or window shades in your home. But this is just a very small part of  what the Internet of Things can do. Some even say, that this has nothing to do with IoT, it's just remote controlling. IoT starts, when things become smart and are working for us 'under the radar'. Here are eight great examples:
The spectrum of IoT cases is so broad, that it can become really difficult to explain all the possibilties, once confronted with the question why we need it. Here are eight examples in wich the use of IoT becomes very useful, may it be for each individial, for the environment or for business.
Smart Cities
IoT can be used to effectively monitor the actual road traffic, parking situation, sound- and pollution levels. The necessary data can be collected from sensors all over the city. Anonymized detection of smartphones (to locate cars, bikes and pedestrians) in real time gives a great overview of what's really going on outside. If you're using google maps you can already see that some of this data is already implemented in displaying actual traffic statuses. But imagine all this data directly connected into traffic control systems: The aggregated data helps to optimize flow of traffic e.g. via better traffic light control. Drivers could even get real time information into their satnavs to find free parking spots[1] which prevents useless circling around the block looking for a space. In essence, it saves time, energy and would be less nerve wrecking!
Building Automation
Automated buildings will save energy by regulating room climate in real-time based on factors such as current weather conditions, inner and outer temperature, and the amount of people present in the building. Think about it, no more overheating or -cooling, no more running taps or toilets or forgotten lights an instant detection of waterleaks or unusual power consumption would put a stop to that. The automated use of shades support temperature regulation. At the same time, more safety measures can be implemented to prevent fire or other emergencies.
Smart Home
When we talk about Smart Home we see similar efforts as in the Building Automation Sector. Just on a smaller, more personal scale with a bit more entertainment and owner convenience thrown in. Intelligent systems will monitor our energy consumption and are be able to track gas or water leaks. They turn off the stove if we – once again – forgt to turn it off. Intelligent Smart Home systems make our living a little bit safer, economical and… convenient. The washing machine informs us when its done with the laundry, the coffee maker delivers a freshly brewed beverage when it detects that we just left the bathroom in the morning, plus according to our personal preferences, the home entertainment knows exactly, what we like to listen to for breakfast. Ok, some people like the idea of a fully automated home, some don't. At the moment there's still a bit of a geeky-factor in it. But sooner or later some of those previously mentioned functions will feel as a matter of course to us.
Manufacturing
While 35 percent of the manufacturers in the US[2] already use smart sensors, this number will likely increase dramatically within the next few years worldwide. IoT in this sector will help to avoid malfunction of machines by constantly monitoring their statuses and taking preventative actions before machine-failure occurs, thus reducing production down-time and increasing output. Real time production monitoring helps to eliminate waste and unneccesary work in process inventory, that again can help save energy and costs.
Smart Agriculture & Farming
Precision agriculture and farming aims to optimize the best possible use of resources to achieve better results in quality and quantity. According to a recent report[3], 75 Million IoT Devices will be shipped for agricultural use in 2020. Sensors will constantly measure humidity, acidity level, temperature and many other variables to help enhance production, optimizing the use of recources like water or fertilizer. In greenhouses IoT helps to control micro-climate conditions with the aim to maximize the production of fruits and vegetables. Animal Tracking on open pastures, observing toxic gas levels and air quality in in big farm buildings is another field for the useful implementation of IoT.
Healthcare
A huge market for IoT is being predicted for the healtcare sector. From $32,4 billion in 2015 to an estimated $163,2 billion by 2020[4]. Hospitals will implement IoT-Technology for better management of daily routine work, clinical operations and tracking the recovery of patients. Furthermore, the use of wearables will monitor our health level in greater detail than ever possible before. They can remind patients with chronical conditions when it's time to take their medicine or simply motivate us via gamification of fitness activities.
Retail
Retailers can profit from IoT in more than one area. Be it the so called customer experience, the supply chain or offering up sales they haven't used before. Having our smartphones with us 24/7 most of us have probably used it already to find more about a product whilst standing in front of it in a store. As a retailer you can use this "smartphone ready" habit for your own benefit: Whilst walking through the store, customers can receive personalized suggestions or digital coupons via location based (beacon) technologies[5] with WiFi or Bluetooth. The consumer is literally "targeted" at the most opportune moment. Smart price tags could then change the price in real time, according to actual demand, promotions or other trends.
Logistics
With an intelligent Supply Chain Management, shelves in stores detect when inventory runs low. Staff and or robots can be informed at a very early stage to refill, before potential buyers walking by and left dissapointed. Supply chains can be optimized on a very detailed level taking all kinds of external data like availability, price, shipping, traffic or weather conditions into consideration.
1 The Daily Dot, "
New Google Maps feature could soon tell you where the best parking spot is
", Aug 4, 2016
2 PwC, "
The Internet of Things: What it means for US manufacturing
", Aug 2016
3 Business Insider, "
The Internet of Things, Examining How The IoT Will Affect The World
", Nov 2015
4 Research and Markets, "
IoT Healthcare Market by Components, Application, End-User – Global Forecast to 2020
", Oct 2015
5 Techcrunch, "
The Potential Of Beacon Technology
", Nov 1, 2014
---
You may also like