IoT's Role in Improving Food Safety at Grocery Stores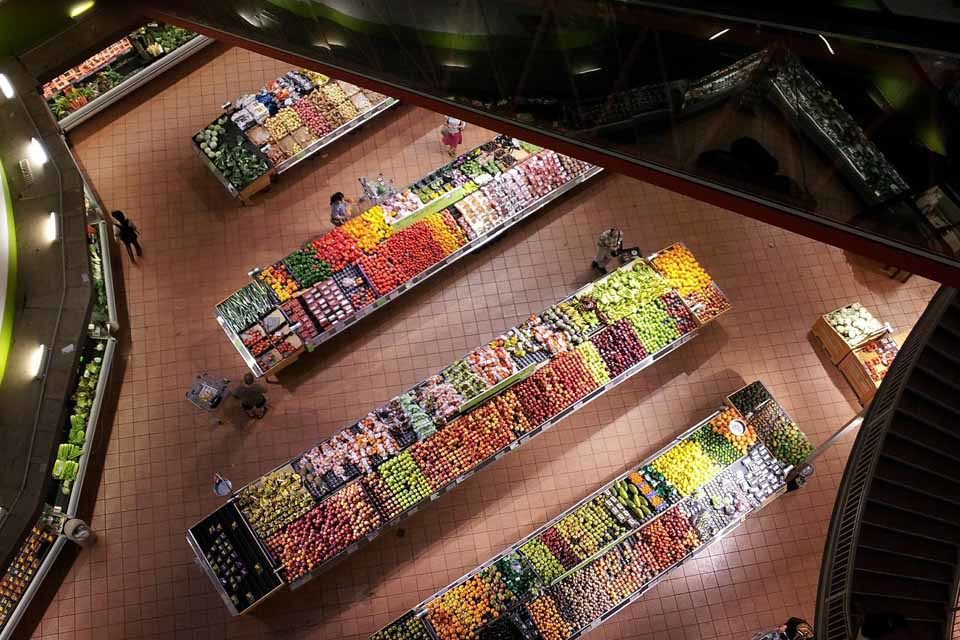 IoT technologies can play a vital part in securing food saftey in grocery stores. Photo:
Pixabay
The food retail sector has changed dramatically in the last few years. From automated checkout systems to grocery delivery services, grocery stores have adopted new technologies to increase operational efficiency and meet ever-changing consumer needs. Many retailers are now experimenting with the Internet of Things (IoT) and its various applications.
The global IoT in the retail market is expected to reach an estimated $182.04 billion by 2028. IoT is a revolutionary technology expected to change the way grocery stores operate.
The Negative Impacts of Food Spoilage
Spoilage is a persistent challenge grocery stores and other food retailers deal with daily.
While food manufacturers and processors have leveraged advanced technologies like temperature and water control and heat treatment to preserve food supplies, shoppers will still find rotten or not-so-fresh food products once they bring their groceries home.
Retailers have to overcome spoilage, a major food safety and quality concern. Supermarkets alone are responsible for 10% of all food waste in the United States, throwing away around 43 billion pounds annually.
According to Johns Hopkins Medicine, foodborne illnesses occur when humans eat food with bacteria or viruses — millions of Americans get food poisoning each year. On top of that, consumers who purchase rotten or spoiled produce may never return to that grocery store, meaning its reputation is damaged and it could experience financial losses.
How Can IoT Help Improve Food Safety at Grocery Stores?
Technology can play a role in making foods and beverages safer for consumers. For example, perfluorooctanoic acid (PFOA) is an artificial chemical generated by polytetrafluoroethylene (PTFE) production. It's found in oil, grease, makeup products and even water.
PFOA chemicals may have lasting health effects on humans. Still, new and emerging technologies may be able to eliminate these chemicals to ensure consumer safety. IoT tech is already being used in various industries. Consider how sensors can monitor natural disasters or other environmental conditions.
How can IoT play a role in ensuring food safety in grocery stores?
Monitor Equipment Performance and Regulate Temperatures
Two key IoT applications in grocery stores are monitoring the equipment that stores fresh foods and ensuring they are held at the appropriate temperature.
For example, Walmart has leveraged IoT sensors and placed them in refrigeration units. If they indicate issues or temperature changes, the maintenance team can respond quickly with remedial action. IoT has become so integral in Walmart's operations that the company estimates 1.5 billion messages are sent between connected devices every day.
Research from the World Economic Forum states that IoT solutions have already provided retailers with a 40% reduction in food loss through temperature monitoring alone.
Shorten or Lengthen Ripening Processes
Another application for IoT tech in grocery stores is placing sensors to monitor how food ripens.
For example, bananas have a long ripening process. Suppose an IoT sensor captures information about a banana's ripeness. It can then inject more or fewer chemicals into the storage environment or shelving unit to speed up or slow down ripening. IoT allows grocers to gain more control over their fresh foods and ripening processes with this application.
Grocery stores may leverage IoT for other purposes, such as improving the shopper experience, gaining better insight into product inventory or even meeting FDA compliance requirements.
IoT: A Staple in Modern Grocery Stores
No grocery store wants to sell rotten items, as it can damage their reputation and cause consumers to become sick. Safety must be a top priority for grocers, and IoT may help keep food from spoiling so quickly. It'll be interesting to see how grocery stores use IoT in the future and how it leads to loss reductions.
---
You may also like