IoT Business Opportunities with Smart Products
Posted On 30th November 2017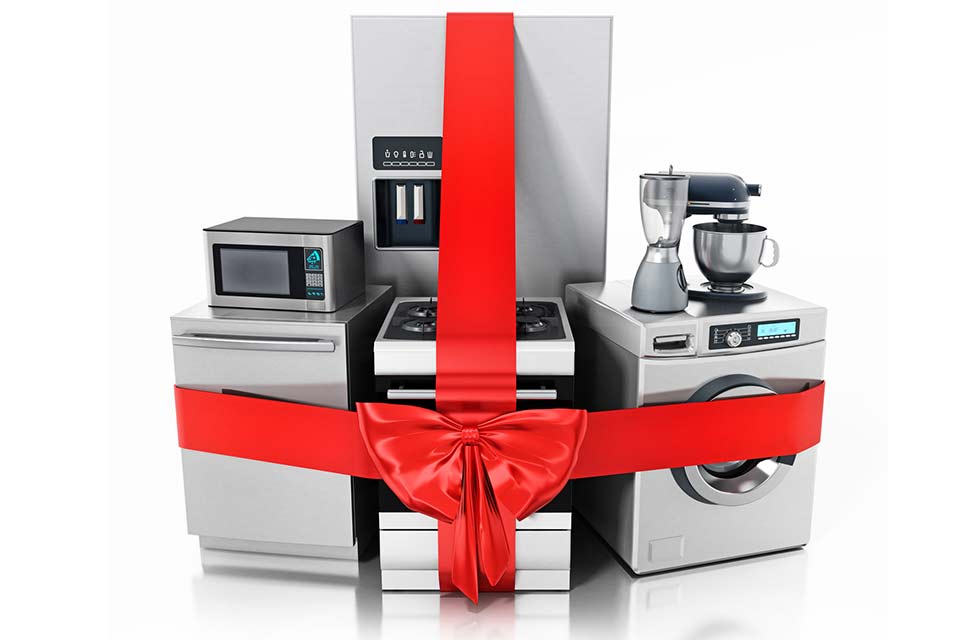 Smart products such as fitness trainers, connected cars or intelligent houses are changing the expectations of customers – and are ploughing over entire industries and branches of industry. In the light of this development, companies should therefore rethink their product portfolio – and adapt their business model.
On several occasions, the IT industry and everyday life have already been transformed. In the 1960s and 1970s, the first "IT-wave" automated individual activities such as the payment of invoices or the planning of facilities. With the second wave of IT in the 1980s and 1990s, the Internet, with its networking and interaction possibilities, changed mainly everyday life and work structures. What has remained largely untouched by IT until now, however, was the world of things – everyday life and industrial products such as refrigerators, cars or watches. Smart Products are on the rise.
The IoT is spreading to everyday products
Now with the third wave, IT is revolutionizing these products itself. To this day, man-made products are almost exclusively mechanical. Cooking pots, clocks and turbines were produced mechanically, and the result were mechanical products. Now, with the Internet of Things (IoT), IT is spreading to those products themselves. Sensors, processors, software, and network technology are now entering the products and transforming them into a hybrid of mechanical and IT-based products. The result are "Smart Products".
Intelligent products herald a new era of competition. They change entire industries, redefine old industries and create new ones. Companies that want to keep pace with this development and continue to earn money with their products in the future must think about new business models and take account of changing customer expectations. It is no longer enough just to optimize the status quo, but the motto must be: "Better start than wait."
What are Smart Products?
Smart Products are sensor equipped, Internet-capable products. They can collect, analyze, send, and receive data. Based on their equipment, they can carry out tasks independently and communicate with other things. In this way, they can adapt independently and meet the user's needs in the best possible way – they are in a way "intelligent".
In principle, smart products consist of three elements:
Physical components: 

Physical components are the mechanical and electrical components such as the engine or tires of a car.

Intelligent components:

These include sensors, processors, data storage, software, and an operating system. In the case of cars, this would be rain sensors for automatic windscreen wipers.

Networking components:

This element includes interfaces, antennas and protocols that allow wired or wireless connection to the product.
Networking has two functions: On the one hand, it enables data exchange between the product and the operating environment and other systems. On the other hand, certain product functions can also be transferred from the local area to the Internet.
Smart products therefore require three different technology levels: the first level comprises a modified hardware, software applications and an operating system integrated in the product. The second level is the network component. And the third level is the cloud, in which the data is partly or completely stored and in which the computer programs run.
What Smart Products can do
Intelligent networked products can be used – roughly speaking – in four different areas and for four different purposes.
Smart products for monitoring

The status, operation and environment of a product can be comprehensively monitored with sensors. The product can, for example, warn its users if something changes in the environment or in its performance. In addition, companies can track a product's operational or operational behavior to better understand how it is actually used. A typical example in the medical environment is a digital blood glucose meter, which uses sensors to measure the sugar content and sends the data to caregivers and doctors via radio link.

Smart products for controlling

Software and data stored in the product or cloud can be used to control goods. The control system enables precise performance tuning of the product. Product users can also use the same technology to control and individualize their interaction. Light bulbs of the Philips lighting brand Hue, for example, can be controlled via a smartphone: the lamps can be switched on and off by mobile phone and programmed to flash red when motion is deteced in an abandoned house.

Smart products for optimization

Intelligent products can analyze data to dramatically improve a product's performance, utilization and efficiency. With wind turbines, for example, a small microcontroller can control each rotor blade at each revolution in such a way that the maximum wind energy is used. In addition, the wind turbines can be adjusted not only to provide optimum performance on their own, but also in such a way that they find an optimal compromise between their own performance optimization and minimum impairment of efficiency.

Smart products for automation

Thanks to monitoring, control and optimization functions, the new products achieve an unprecedented degree of autonomy. In the simplest version, this works like the robotic vacuum cleaner, which are able to clean floors with different floor plans independently with the help of sensors and software. Higher-developed products can even constantly expand the knowledge of their environment, display maintenance requirements via self-diagnosis and adjust to the user's preferences.
Business models based on Smart Products
For companies that want to develop new IoT business models with smart products, there are basically three options:
Supplement existing products with IoT add-on services

Here, IoT features are added to products already established on the market. This variant is the lowest level of IoT business models. Frequently cited examples are the refrigerator, which orders food automatically or the dishwasher, which orders new dishwashing tabs on its own.
A fine example of how a company extends a classic product with IoT services is Babolat, a manufacturer of tennis equipment. Sensors and network components are integrated in the handle of a normal tennis racket, which help tennis players improve their game by evaluating ball speed, spin and impact point of the ball on the racket. Another example is Bluesmart, which has developed the classic Suitcase into a smart case. It can be controlled via an app and closes automatically when it leaves the owner.

Develop new products with IoT functions

This approach involves the development of products that would not exist without IoT. IoT technologies are used to generate a new product that is fully equipped with IoT functions. One example is the self-propelled Google car. Another is the portable fitness equipment, which collects different health-related data ranging from the intensity of a person's movement to sleep patterns and thus displaces conventional equipment such as running clocks or pedometers. These devices have been completely redesigned around IoT functions.

Design productless Smart Services

Productless Smart Services are the highest level of IoT business models. Services are offered here without any products or in addition to the products. Companies use data to offer completely productless, digital services or additional services to Smart Products. A well-known example here is the Taxi-App Uber. The service is purely data-based and, without a specially designed product, provides passengers with regular taxis and private drivers.
---
You may also like