IoT-Development: Choosing the right radio technology
Posted On 17th January 2018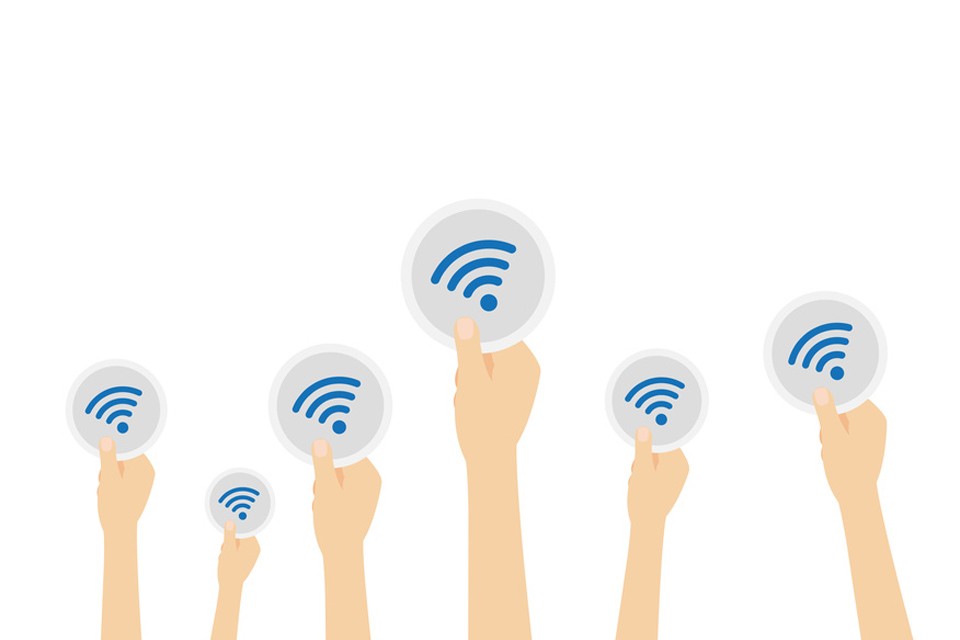 The Internet of Things (IoT) is based on the fact that more and more devices are connected to the Internet. The multitude of different (radio) technologies confronts companies with the challenge of selecting the optimum networking technology for their IoT solution. The technology decision should follow the business decision.
No matter which forecast from which market researcher one considers concretely – the number of things that are interconnected in the "Internet of Things", via gateways or via Internet platforms, will increase rapidly in the coming years. The prerequisite for this is their networking, the ability to receive and send data.
Radio-based networking is becoming increasingly important as only a small proportion of IoT devices are connected via cable. Not surprisingly, wireless networking already includes a wide range of wireless technologies with different characteristics, so that choosing the right technology is becoming increasingly difficult.
Networked products and applications have different requirements for (mostly wireless) communication. For example, one application requires a high data rate, for another device the transmission of data must be particularly reliable, for a third product the networking technology must only cause the lowest possible power consumption. Unfortunately, there is also no "one size fits all" for wireless technologies.
For companies that want to implement an IoT offer technically, this means: The evaluation and selection of radio technologies requires compromises and the weighing of trade-off decisions. Finding the right networking solution for the requirements of your own IoT product is a complex task because the physical properties of wireless technologies differ considerably, as well as non-functional aspects (e. g. costs, economic power and independence of the provider, etc.). This is aggravated by the fact that the market is subject to strong dynamics, radio protocols are changing and expanding their capabilities, new providers are being added, existing providers are changing their strategy or losing their importance and are therefore no longer in a position to further develop their solution.
Wireless networking is more than just pulling' invisible cables'
In order to select the right wireless technology for a networked offering, decision-makers must fundamentally understand that and how wireless technology differs from wired network connectivity. A wireless connection is often expected to work like an' invisible cable'. This means that errors and power losses are pre-programmed in the networked system.
You have to understand: Wireless networking is fundamentally different from wired communication in that it is a fundamentally different technology with different laws, its own rules and success strategies. The differences between the two types of cross-linking must be imagined as drastic as the differences between the modes of transport in water and on solid ground.
Once the decision for a wireless networking option has been made, the selection of the specific radio technology should also be as systematic as possible.
In principle, wireless communication technologies can be divided into four categories:
Wireless Sensor Networks (WSN): A variety of sensors and actuators are wirelessly connected to each other in a locally limited network, usually via a local gateway. Well know examples are ZigBee, Z-Wave or Bluetooth Low Energy.
High Data Rate Networks (HDRN): This includes in particular the classic WiFi-based WLAN infrastructure used for surfing, video and audio or gaming.
Point-2-Point Communication (P2P): Usually a direct and exclusive connection is established between two devices, for example between smartphones and wearables such as fitness tracker or wireless headphones, but also for contactless payment or wireless configuration. The best-known technologies are Bluetooth and NFC.
Low Power Wide Area Networks (LPWAN): Networks are operated over long distances with low data rates. The best-known representatives are LoRa, SigFox and NB-IoT/NB-M1.
Choosing radio technology requires weighing decisions
Decision-makers should first be aware of the requirements of the networked solution and only then evaluate the relevant technologies. As there is no wireless technology that meets all requirements, precise requirements management is the foundation of every technology selection.
Unfortunately, in many cases things are different: A radio technology is selected without having sufficiently precise coverage of the company- and product-specific requirements and without having compared and verified the fulfilment of these selection criteria without different technologies.
Wireless networking is fundamentally different from wired communication. A fundamentally different technology with different laws, its own rules and success strategies.
Without being exhaustive, here are some important selection criteria. First, there are the technical and functional characteristics – here the technologies differ in terms of possible data rates and transmission bandwidths, energy consumption and radio ranges. There are also commercial and product strategy considerations: Should the same radio solution be offered worldwide or only in selected markets? Which licensing model fits the corporate strategy? In which product ecosystems should the networked offer possibly be integrated? Do you want to offer a' closed' networked solution or an extensible, if necessary multiple product categories comprehensive system?
Three examples illustrate the scope of technology decisions:
Need for adjustment in individual markets: A technology that cannot be offered without hardware or firmware adaptations in all selected markets (e. g. due to regulatory requirements) will lead to increased development, production and logistics costs and will have a negative impact on the business case – right up to the elimination of the margin.
Acceptance by the customer: Customers are unlikely to accept a technology that delivers high ranges but requires batteries to be changed every week due to excessive power consumption. It is possible that an additional repeater or router would be more acceptable for the customer if he must service his already installed system only once a year.
Type of integration: The question of the type of integration also depends heavily on the corporate and product strategy. A holistic system has different demands on the technology than the provision of components for various third-party-systems.
In the first case, a technology can be selected and integrated into all components. In the second case, several technologies may have to be built into a product, either in parallel or as component variants, because the systems to be supported use different technologies. The chosen strategy – or even a conceivable hybrid – has a considerable influence on the selection criteria for radio technologies.
Conclusion
Every company that wants to market an IoT offer is faced with the question of selecting the optimum radio technology. In order to avoid mistakes with long-term implications, a systematic selection procedure should be carried out on the basis of uniform criteria. The demands on networking technology are manifold: just as important as the functional properties (reach, energy consumption, etc.) are product-strategic and commercial prerequisites (e. g. integrability, global availability, etc.).
---