Tenant electricity: Saving money with renewable energies
Posted On 23rd January 2018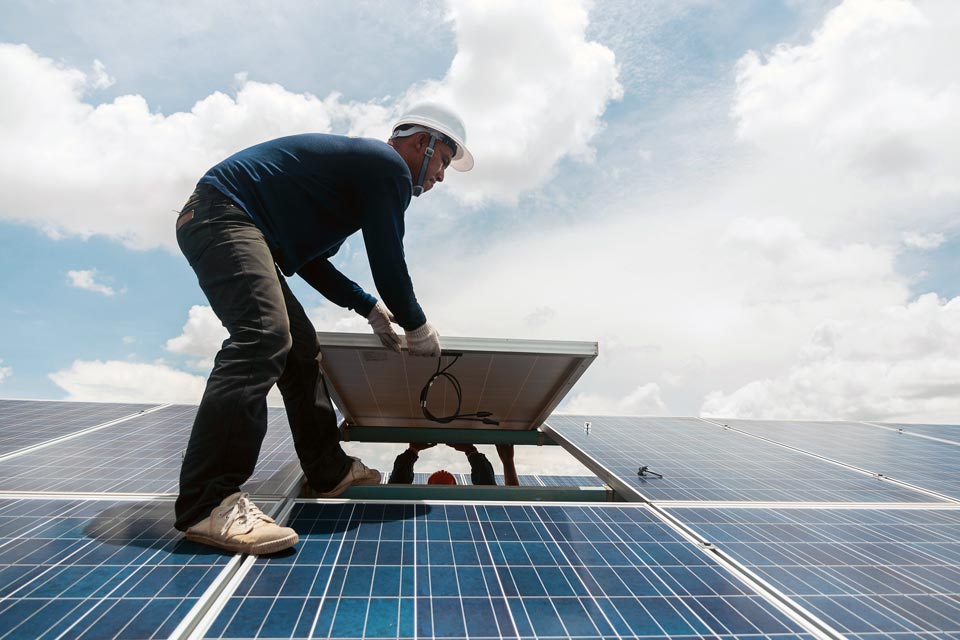 What is tenant electricity? While it was previously possible for property owners in Germany to generate and use their own energy on or in the building or to feed it into the public electricity grid, they could not pass the electricity on to their tenants. A legislative amendment makes this possible now.
In-house produced electricity from photovoltaic systems or a combined heat and power plant is fed into a Smart Grid – a domestic grid – and either directly covers the current consumption or charges a battery storage tank. Excess electricity can be fed into the public grid, and the required electricity is also drawn from the public grid:
What homeowners have been able to do for a long time has not been possible for tenants so far. That has changed: As part of the Renewable Energy Sources Act, the Tenant Electricity Act has not only favoured the consumption of renewable energies since mid-2017, but also grants plant operators and property owners an additional surcharge for the electricity they supply directly to tenants.
The tenants themselves can now also benefit from the cost advantages of renewable energies, obtain solar power from their own roof and save money because grid charges, levies and electricity tax are no longer applicable, and because the price for tenant electricity is to be capped at 90 percent of the basic supply tariff applicable in the respective grid area. In addition, there is a new subsidy for buildings directly consumed and sold electricity.
High potential for tenant electricity
The potential for tenant electricity is enormous: According to a recent study by the Federal Ministry of Economics and Technology, around 3.8 million tenant households could obtain clean solar power from their own roof. The first projects are already taking shape in Germany.
In Berlin, for example, the roof of a residential complex was equipped with a photovoltaic system, and around 75 percent of the rent electricity subsidies are received by tenants. The plant has an output of 83.75 kilowatt peak (kWp) and is expected to generate just over 77,400 kilowatt hours of solar power per year. By aligning the modules to the east and west, the system produces electricity mainly in the morning and evening hours, thus optimally orienting itself to the needs of average household customers.
A prerequisite for the rental electricity subsidy of real estate is, among other things, that at least 40 percent of the building area is designated as living space. A system must not exceed a maximum output of 100 kWp.
More than half of the electricity produced is used in the Berlin project directly in the house, and the surplus is fed into the public grid. 68 apartments and a commercial unit will soon be able to be supplied with a mix of solar power from the roof and electricity from the grid. Almost 30 percent of this consists of home-made electricity and around 70 percent of electricity from the grid.
Smart meters: accurate data and fair billing in the tenant flow model
Since in a tenant electricity model, different parties access the electricity from the same internal system, it is important to know which tenant receives how much electricity. Nothing works here without intelligent metering methods. Smart meters enable both current power generation data and individual consumption data to be accurately recorded, read and logged in real time. In this way, the intelligent meters enable point-exact billing and exact resource control in the own network.
Overall, the tenant electricity model offers benefits not only to the environment, but also to tenants and owners alike. Since the price advantages of tenant electricity are around 10 – 20 percent compared to the local basic tariff, tenants generally profit from savings in ancillary electricity costs. In turn, tenant electricity also offers owners of multi-party buildings the opportunity to become less dependent on electricity price developments, to increase the value of the property and to generate additional income.
---
You may also like