Last Week in IoT [XVII]
Posted On 6th December 2019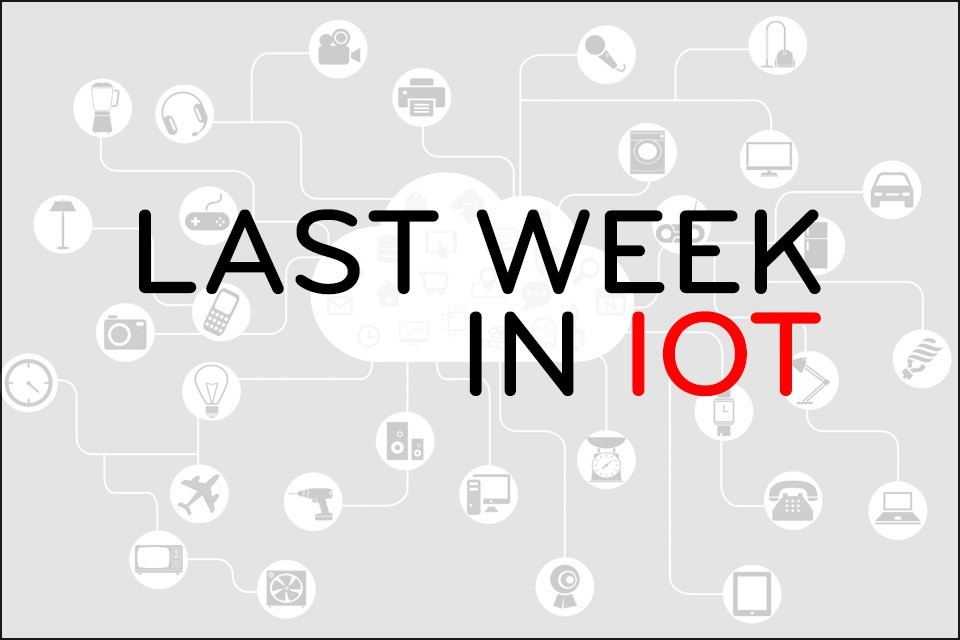 Graphic: Pixabay/ab -
Last Week in IoT [XVII]
Last Week In IoT… a short review of some IoT news from the past week.
Which constellations of machine data are typical for malfunctions and failures of a plant? And how can this knowledge be used to predict future problems? These are questions that Big Data and AI experts normally deal with in the context of predictive maintenance. As part of a practical project on industry 4.0 at FutureLAB at Pforzheim University of Applied Sciences, these considerations were also on the timetable of some students of the bachelor's programme in business informatics, management and IT last summer semester. […]
It is precisely the innovation drivers for Germany as a business location – medium-sized companies – who all too often lack access to digital business models. The risks are simply too great for them when it comes to expanding the familiar business field. But this also increases the risk of losing valuable market share. […]
Every year, when political celebrities meet for the Digital Summit, formerly the "National IT Summit", we hear the traditional phrases. We are talking about the emancipation of large American corporations, about the "Germany Cloud", the necessary broadband expansion. This is all right and important.
But let's be honest, more than buzzword bingo and the desire for individual profiling is usually not behind us. Reality ticks differently. So no Germany Cloud after all? Why so negative? Isn't it important that we do more for our data protection? It's been six years since the NSA scandal, the large-scale bugging campaign by the American secret service and even the Chancellor's telephone became known. It is high time, one might think. […]
Chip manufacturer Renesas has introduced a new family of energy harvesting controllers: Thanks to its in-house SOTB process technology, the RE series consumes very little power and is suitable for battery-free IoT end nodes. A matching evaluation board is designed to accelerate development.
Renesas has developed a family of energy harvesting controllers based on its low-power SOTB (Silicon on Thin Buried Oxide) process technology. The RE series is designed for embedded IoT applications that do not require a battery. According to the manufacturer, SOTB drastically reduces power consumption in both active and standby modes. Embedded products built with the RE controllers can, for example, be powered solely by energy from the environment, depending on the application. They therefore require neither a power connection nor a battery. […]
With the progressive development of technologies for the Internet of Digne (IoT), more and more companies are beginning to take advantage of these benefits. Companies such as Michelin have already introduced IoT trackers to monitor their distribution channels. This transforms normal containers into modern IoT containers of the future. But this is only the beginning.
Nowadays, companies can not only track their containers, thanks to advanced IoT technologies they can also monitor the contents of the containers. IT and marketing specialist Holly Dempster writes on Verizon Connect that tracking these assets is as important today as tracking a company's fleet. […]
Ever larger amounts of data and the requirement to react to sensor events even in case of network failures pose great challenges for IIoT solutions. Edge Computing offers a solution where the data is processed where it is generated – i.e. decentrally, at the edge of the network. Only really relevant data is then sent to the cloud. IoT-enabled devices are increasingly being used in industrial environments. The data from these devices is usually processed in the cloud. A major advantage of cloud computing is its scalability. The required resources can be automatically adapted to demand. In addition, the data in the cloud can be accessed from any computer. Ideal conditions for using the cloud in conjunction with IoT devices. […]
As if voice control via Alexa isn't already scary enough for many: The American company Nūrio goes one step further. The company announced a so-called "EEG device" in the form of an ear stud for mid-2020, with which IoT devices can be controlled – by thought. According to the manufacturer, the device called "Nūrio" is the world's smallest wearable for brain measurement and control of smart devices on the Internet of Things.
Nūrio streams the collected data from the user's brain activity via Bluetooth to any smartphone. An app will enable users to visualize their brain activity and thus obtain valuable health data, as reported by the online service Med Device. The device is also capable of sending commands to connected devices within the Nūrio cloud.
"We want to give the world access to their mental data to better understand the previously mysterious spirit," announces Nūrio founder and CEO Ian Rowan. "We are entering a new era of using the mind to control the networked world, regardless of a person's physical abilities. […]
---
You may also like