Mowing robots and the environment: use them wisely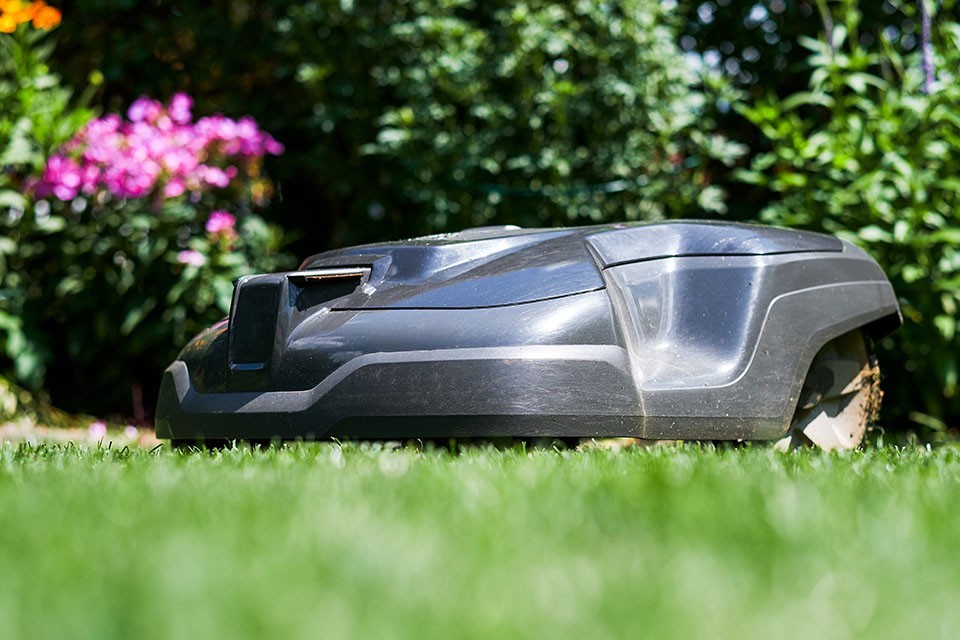 First it was the Smart Home, now devices for the Smart Garden are enjoying increasing popularity. First and foremost the mowing robots. They are practical, consume little electricity, make little noise and keep the lawn short without much effort. But lawn robots are also not completely uncontroversial. They can injure children or small animals and also do not allow any blooming on the grass due to their constant use. It doesn't have to be like that. We show what you should bear in mind when using a mowing robot in your garden.
Admittedly, a mowing robot like this is quite practical. Once in the garden, it makes its rounds several times a week, depending on the programming, and automatically keeps the lawn short to the millimetre. As a supplier of communication technology, which is used in some well-known brands of mowing robots, we also want to educate about the correct use of the equipment.
Advantages and disadvantages of a mowing robot
Since the robot is in continuous use, there is no grass cut worth mentioning to be collected. It simply remains on the lawn and serves as mulch. The neighbours can also be happy. This is because a mowing robot makes hardly any noise compared to a conventional lawn mower, which may also be petrol-driven. And yet: even moles should keep away from gardens with mowing robots. The regular quiet humming sound seems to drive the animals away.
But the automatic robot mowers do not only have their advantages. If you are thinking about buying such a device, you should consider a few important things that we have listed here in detail.
Use mowing robots during the day only
The mowing robots usually have several small blades with which you can drive over the lawn. The problem: The collision sensors installed in most devices usually only react to hard obstacles. "Soft objects" such as small animals or even small children playing on the lawn can be seriously injured if they are caught by such a device. This applies in particular to hedgehogs, whose noses can literally be shredded away by a mowing robot. Unfortunately, this often ends fatally for the animals.
Even if it may sound tempting, don't let your lawn robot do its job at dusk or at night. This is exactly the time when many animals are out and about in the garden. The greatest danger here is that your mowing robot can cause considerable damage.
Many animals also hide along or under the hedges during the day. So lay the boundary wires for your mowing robot in such a way that it cannot reach directly to or even under the hedges.
It goes without saying that you should not let small children crawl unattended on the lawn while your mowing robot is making its rounds.
Create compensation areas
A short, well-kept lawn is important for many families. Here you can relax in summer, here the children can play. However: Think also about the environment. Many insects and bees need a wide range of flowering plants.
Create compensation areas in your garden in the corners or along the hedges. For example, you can grow a small bee meadow there, plant native wild perennials or herb plants. Once well prepared in spring, these flower strips do not do much work over the year. Let nature run free there. And if you plant herbs like peppermint, thyme or rosemary there, you also have something for your home kitchen. That's as good as it gets.
Bottom line
As you can see, there are not so many things to consider when using a mowing robot. However, these few tips are important and help to make a small contribution to species conservation.
---
You may also like