IoT for More Sustainability in the Food Supply Chain
Posted On 13th September 2021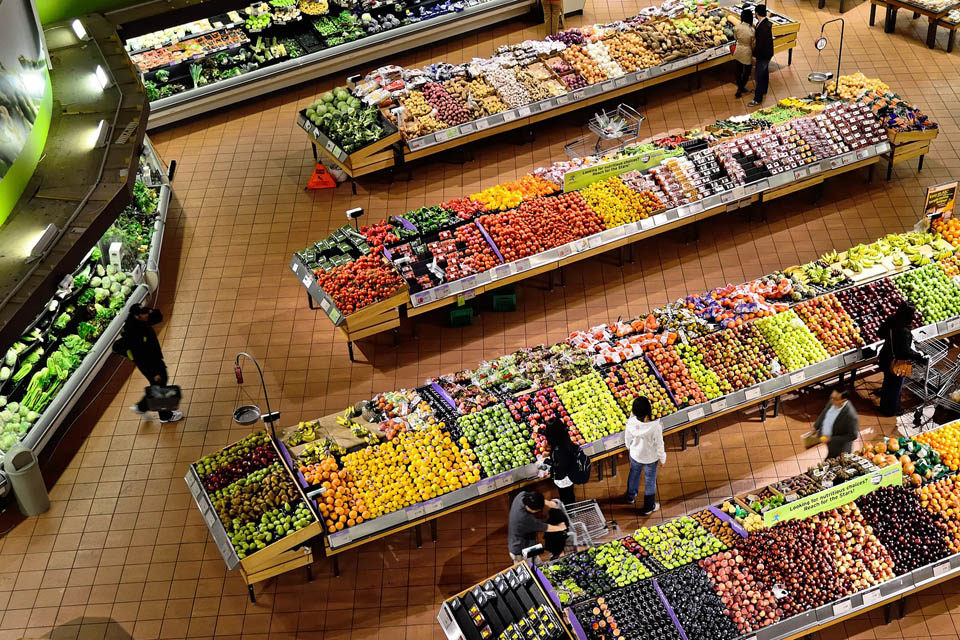 Food supply chains account for high greenhouse gas emissions. Source:
pixabay
Supply chain sustainability is becoming a critical issue. Companies' supply chains often account for more than 90% of their greenhouse gas emissions, and as the world becomes more interconnected, these networks are only growing. This issue is particularly relevant in the food and beverage industry.
Food is essential, but the industry that produces and ships it is far from sustainable. Many traditional agricultural practices have degraded the land or harmed surrounding environments, and the sector produces considerable carbon emissions. Making the food supply chain more sustainable will help move past these long-standing issues, and the Internet of Things (IoT) can help.
Improving Supply Chain Efficiency
IoT technology can improve the food supply chain in the same way it makes any supply chain more sustainable. Tracking technologies built into trucks can provide the data analytics systems need to plan more efficient routes. This results in less fuel usage and emissions.
Logistics companies have used IoT sensors to improve efficiency to impressive results. UPS has reduced emissions by 100,000 tons after implementing a vast network of sensors to provide insightful data. Food supply chains could do the same thing, offsetting the traditionally high discharge from food production.
More efficient supply chains would also ensure items have more time left in their shelf life when they reach their destination. This would also reduce food waste, further improving the industry's sustainability.
Monitoring Food Shipment Quality
IoT sensors could also monitor food quality throughout the supply chain to prevent waste. Today's sensors can determine produce's shelf life within a day of accuracy, and ongoing monitoring can adjust predictions according to any changes. This data can help supply chains adapt to unforeseen circumstances to prevent spoilage.
Take a meat shipment, for example. IoT sensors could monitor temperature data, alerting drivers if the refrigeration system malfunctions. The drivers could then adjust their route to deliver the meat to a closer buyer, letting them sell it before it spoils. Without the IoT, this visibility would be impossible, leading to waste.
Some food companies have already implemented IoT technology to this effect. If this practice became standard across the industry, global food waste would drop significantly.
Verifying Sustainable Sources
Another way the IoT can make food supply chains more sustainable is through improving transparency. Many suppliers may claim to have sustainable practices or meet certain environmental standards, but fraudulent businesses could lie about doing so to appeal to new markets. IoT tracking could prevent this fraud.
IoT sensors can track where animals were raised, crops were grown, and whether labels like "organic" or "cruelty-free" are accurate. By setting up these tracking systems, supply chains could improve transparency, ensuring their food comes from sustainable sources. Some organizations, like the Australian World Wildlife Fund, have already implemented such systems.
Sustainable food production will be encouraged as more companies apply this technology to their supply chains. Since these IoT deployments will cut down on fraud, genuinely sustainable suppliers will perform better. Broader market interest will follow.
The IoT Is Crucial for Food Supply Chain Sustainability
The food supply chain must become more sustainable as demand grows and climate change worsens. IoT technology is a crucial step forward in that effort, providing the data supply chains need to go through with sustainability initiatives.
As the IoT grows and advances, new use cases and benefits will emerge. The global food supply chain will start to right the historic wrongs of the industry through the IoT.
---
You may also like