New degree course: Smart Building Engineering and Management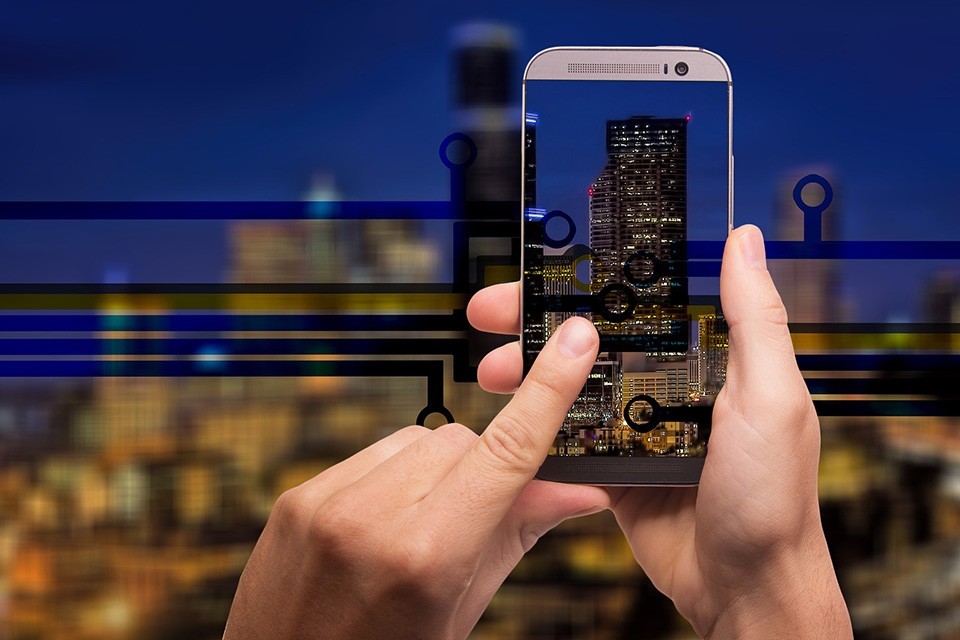 Building automation has become indispensable in office buildings, hotels, shopping centres, modern residential complexes and other infrastructure facilities.
Keywords such as BIM, Smart Home, Smart Grid and Smart Building characterize the market and show that modern building automation systems must be intelligently networked and flexible in order to master future challenges.
[Building information modeling (BIM) is a process supported by various tools and technologies involving the generation and management of digital representations of physical and functional characteristics of places. Building information models (BIMs) are files (often but not always in proprietary formats and containing proprietary data) which can be extracted, exchanged or networked to support decision-making regarding a built asset. Current BIM software is used by individuals, businesses and government agencies who plan, design, construct, operate and maintain diverse physical infrastructures, such as water, refuse, electricity, gas, communication utilities, roads, railways, bridges, ports and tunnels. … source: Wikipedia]
In addition to user comfort and functionality, such systems also have a considerable influence on the overall operating costs of a property. They thus become an important parameter for the value of buildings and are an essential criterion for their rental and/or sale.
Smart Building Engineering and Management
In order to meet the growing demand for competent specialists for further digitisation and building automation, the Albstadt-Sigmaringen University of Applied Sciences is training future "specialists and managers with excellent career prospects" in the Smart Building Engineering and Management (SBM) course of study starting in the winter semester 2019/2020. According to a press release, the university is thus adapting its Sigmaringen location to the ongoing automation and digitization and the associated requirements of the job market.
" If you have versatile interests, don't want to limit your studies to just one special field and strive for a challenging position, this bachelor's degree course is just the thing for you!" -Dean of Studies Prof. Dr. Markus Lehmann
The students should expect a broad scientific education at such an interface of technology and management. Smart Buildings are digitally networked, energy-efficient and sustainable buildings, as they are realized today in many new buildings; existing buildings are often retrofitted during modernization and renovation. It goes without saying that they are connected to the Internet just as they are connected to conventional supply networks for gas, water and electricity.
Graduates of the Smart Building Engineering and Management course are predestined for managerial positions in the planning, construction and operation of intelligent buildings, real estate and industrial facilities. With their engineering and information science know-how, as well as their business management competence, they are becoming increasingly important for the success of companies: They ensure the best possible and increasingly digitized infrastructure for customer needs.
"The career prospects for graduates are excellent and are constantly developing in a growing market. The graduates are generalists in many specialist areas." – Dean of Studies Prof. Dr. Markus Lehmann
In addition to technical knowledge in building equipment and automation, they also acquire economic skills, for example in the area of business plans, operating cost calculations or controlling. Excursions, case studies and project work will accompany the course and prepare students for the challenges of their careers. Of particular importance is the practical semester, which students should be able to complete at well-known companies – especially in metropolitan regions such as Stuttgart, Frankfurt, Munich or Zurich.
"The university's extensive network to relevant associations and companies as well as to graduates who are active in leading positions in the management of buildings in Germany and Switzerland is a great advantage here." – Dean of Studies Prof. Dr. Markus Lehmann
A supplementary Master's program offers the opportunity for scientific specialization in factory planning – with perspectives in applied research through to doctoral studies. Further information on the Albstadt-Sigmaringen University of Applied Sciences and the study and educational opportunities it offers can be found here.
---
You may also like