Tracovino: In vino IoT
Posted On 22nd October 2018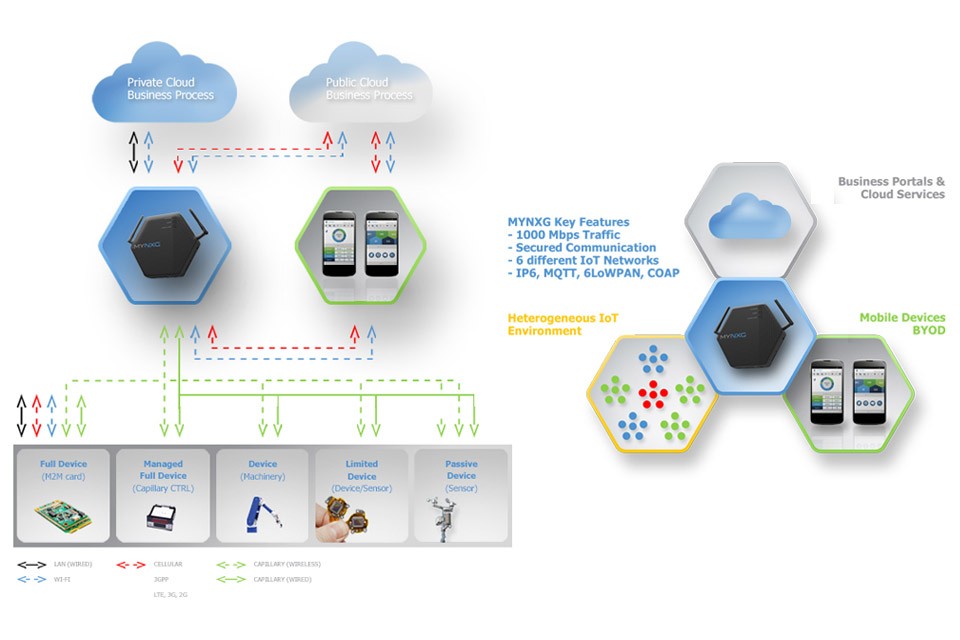 Graphic: Intel (web) -
Tracovino
Wine not only contains the truth, but also a lot of IoT, as a pilot project with "Tracovino" demonstrates, due to the worldwide increasing consumption of wine.
According to the International Organization of Wine and Vines (OIV), more and more wine is being consumed, especially in countries with a large, young population. Increasing sales and purchases are also intensifying competition between long-established European winegrowers and new producers from China and Canada, for example.
The wine market is expected to be worth an estimated 4.3 billion US dollars by 2022 – which means that more and more winegrowers are turning to modern IoT technology to improve production processes and product quality.
Since July of this year, the "Tracovino" pilot project of the Bavarian supplier MyOmega has been used for this purpose in the German Moselle valley. Tracovino is a solar-powered IoT system on an Intel platform that connects sensor networks, smartphones, mobile phone network elements – and the cloud.
The Tracovino sensors connected to the Internet of Things enable winegrowers to call up detailed information about the soil and climate conditions in the vineyard in real time. This includes information on the humidity and temperature of the air and soil, as well as the intensity of solar radiation and light intensity.
Other sensors also provide information on leaf moisture and the PH and nutrient values prevailing in the soil.
On the basis of this data, important analyses and forecasts can be made and necessary measures taken in good time to improve the quality of the vines – and thus the yield.
"The various probes (Tracovino) quickly give me clear information that helps me, for example, to implement water management in a timely manner or to compare the data with the experience gained from natural vegetation." – Theo Hart, Haart Winery (tester of the system)
In addition, winegrowers can at any time forecast the condition of their vineyards, possible pest infestation or the quality and quantity to be expected, thus determining the most suitable time for fertilisation or the exact dose of pesticides required – which also benefits the environment in particular.
In addition, resources required in the short and medium term and necessary work can be planned with sufficient lead time.
Tracovino is offered for sale as a bundle of sensors, controller(s) and cloud-based services or as a service product with a service contract.
---
You may also like