Arduino 's new introductions for the IoT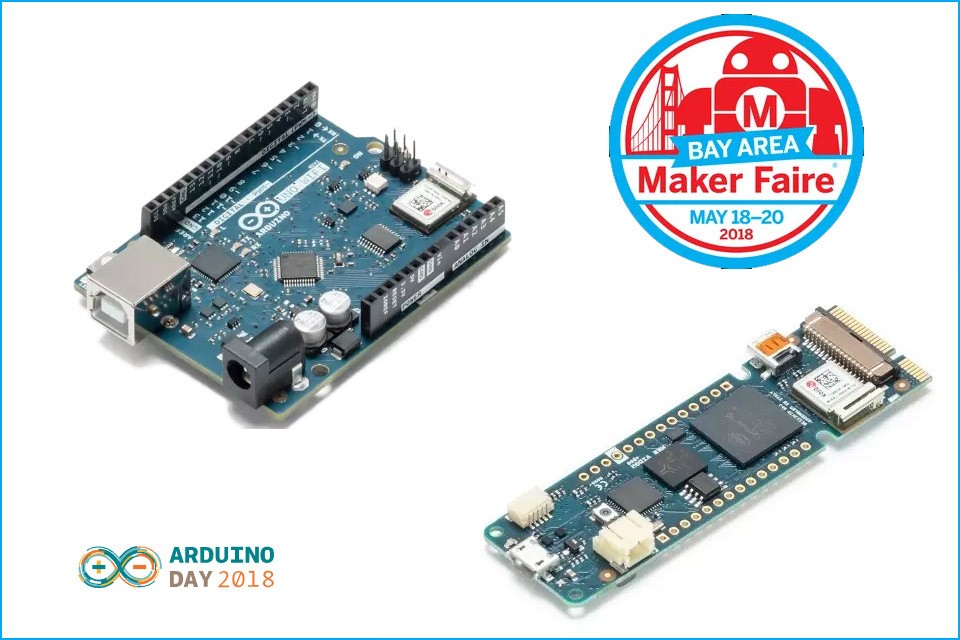 Picture: Arduino; Maker Faire (website)
Arduino
At "Arduino Day" last May 2018, the microcontroller manufacturer presented two new developments for the IoT. At the "Maker Faire Bay Area" last weekend, Arduino made up ground again.
During the "Arduino Day" the Italian manufacturer presented the MKR WiFi 1010, the successor of the MKR 1000 extended by the ESP-based NINA W102 module from u-blox – which enables the microcontroller to communicate via WiFi (802.11b/g/n) and Bluetooth (v4.2). Also on board is Microchip's ECC508 crypto module, which enables encrypted communication via TLS (Transport Layer Security).
(Arduino (platform): Arduino is a physical computing platform consisting of software and hardware. Both components are open source in the sense of Open Source. Source: Wikipedia)
Fresh board with NB-IoT
The MKR NB 1500 is the first microcontroller to use the modern NarrowBand IoT (NB-IoT). In addition, expansion/plug-on boards were introduced for the product family, which extend boards from the MKR series, for example, with Ethernet and CAN connections – or enable the RAM to be upgraded.
During the Maker Fair Bay Area, the Italians presented a successor to the successful "Uno". In addition to WiFi and Bluetooth, the Uno V(ersion)2 also has a crypto module and an IMU sensor.
"They want to accompany makers and professional developers from the learning phase to mass production."
The MKR Vidor 4000 was the youngest child in the microcomputer family. It is the first Arduino with an FGPA chip (Field Programmable Gate Array) – and also features WiFi, Bluetooth and crypto module.
To make FGPA programming easier for makers, enthusiasts and students, a new programming environment will be released soon.
There are no concrete price announcements for the new devices at the moment – according to experience, these open source prototyping platforms from Arduino should be available at a price of 60-80$ from June/July.
---
You may also like