Building IoT 2019: Conference is looking for speakers
Posted On 5th November 2018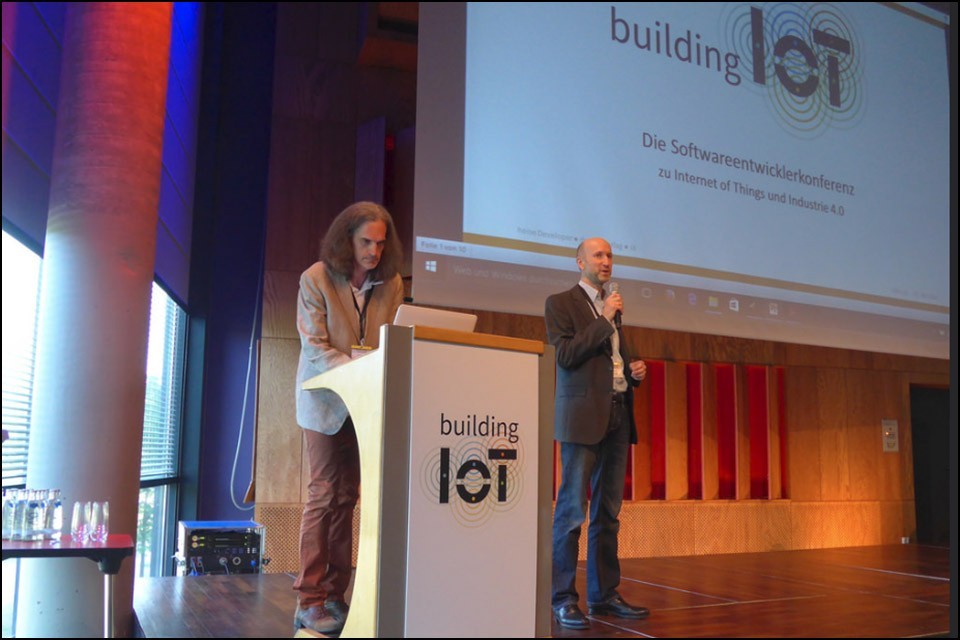 Picture: dpunkt.verlag (flickr) -
building IoT 2019
For the fourth time the conference building IoT will take place next year from April 1st to April 3rd, 2019 in Cologne.
The event, organized by heise Developer, iX and dpunkt.verlag, is aimed at software developers and architects as well as project and I(o)T managers who develop and sell applications, services and products on the Internet of Things.
Variety of topics at building IoT 2019
The numerous lectures and workshops on conference topics will provide answers to IoT-specific questions and problems. In addition to basic questions about the appropriate hardware, servers and end devices, there will not only be further offers and content on prototyping, protection against cyber attacks on end devices and the resulting failures; as well as stable, secure communication between components.
At building IoT, project reports from various branches of industry will illustrate the experiences made with IoT systems – and help to discover new potential.
With a contemporary summary of the most important concepts, methods and tools in IoT, the possibilities – but also the limits – of these approaches and methods will be demonstrated using practical examples from specific fields of application and everyday scenarios.
Participants of building IoT 2019 should thus be helped to assess which techniques could be used for their work and products – and whether new product and business ideas can be implemented.
Looking for speakers
In order to extend the existing offer of building IoT 2019, the organisers have even more room for lectures and workshops. They would like either 45-minute lectures or longer sessions of 75 minutes – preferably in German. Workshops are planned as full-day events (7 h).
The organizers ask for the submission of abstracts (approx. 400 to 700 characters) by 12 November 2018, which are tailored to the target group. Additional material supporting the application (long abstracts, slides, essays, etc.) is also welcome.
If you are interested in giving a lecture or workshop at the conference, you can present your project to the program committee at the following URL:
https://www.buildingiot.de/call_submit.php?source=11
The program committee consists of Thorsten Henkel (Fraunhofer SIT), Kai Kreuzer (Deutsche Telekom), Diana Kupfer (codecentric), Dominik Obermaier (dc-square), Tim Weilkiens (oose) and Christian Winkler (Siemens) as well as Melanie Feldmann (dpunkt.verlag) and Rainald Menge-Sonnentag (heise Developer).
The finished program for building IoT 2019 will then be available online in December (2018).
---
You may also like