E-Waste and the Life Cycle of Electronic Devices
Posted On 22nd April 2021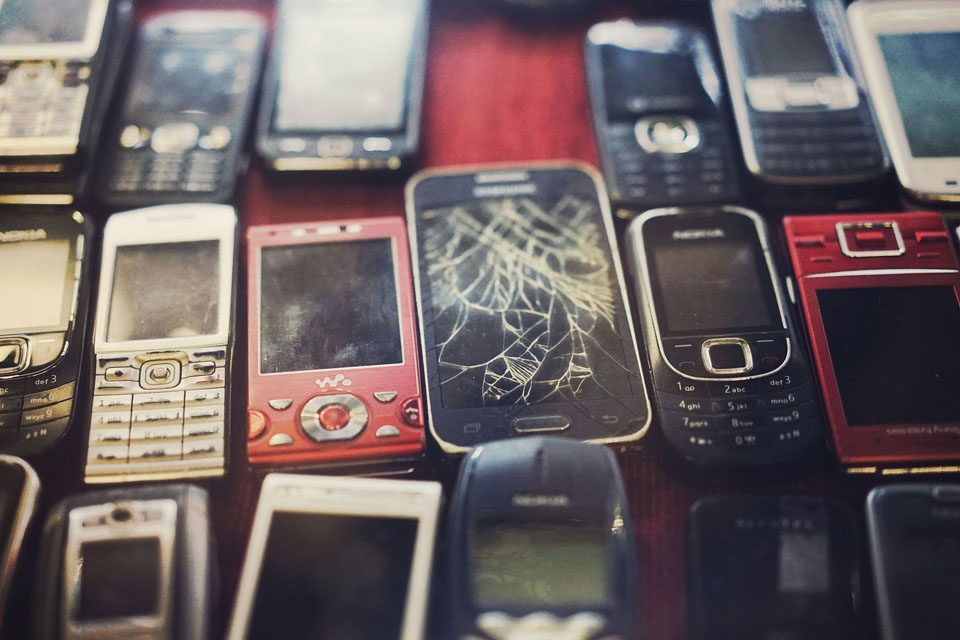 What has do be done to prevent flooding the environment with electronic waste? Photo: pixabay/
Andrea Huyoff
Electronic waste or e-waste generates about 50 million tons waste every year, or the equivalent of throwing away 1000 laptops every second. Part of the waste is due to electronic lifecycle decreasing over the past decade and many companies discontinuing their products and device compatibility after a few years.
The state of smart device life cycles and waste is still far from ideal. Many, if not most, manufacturers still have environmentally harmful update policies, and electronics recycling remains subpar. At the same time, there are some promising signs on the horizon.
E-Waste Continues to Grow
Electronic waste has not considerably improved in the past year. Shortly after our last piece came out, a study revealed that the world generated 53.6 million metric tons of e-waste in 2019. That's a new record and a 21% jump over 2014 levels.
The U.S. still ships many of its recyclables overseas, where up to 70% of it doesn't get recycled. These trends all point toward e-waste continuing to grow in the future without substantial changes.
Despite these figures, there have been some positive developments in electronics recycling. In the last article, we touched on Sonos's policy requiring users to disable their devices to receive a discount on newer items. Sonos has since reversed that policy, offering the same deal without requiring deactivation.
Planned Obsolescence Falls Out of Favor
Electronic companies' most egregious misstep in sustainability is planned obsolescence. For years, brands have either stopped supporting old models or intentionally slowed them, essentially forcing people to buy newer tech. While this practice is still rampant, several companies have started to move away from it.
Sonos announced it would continue to provide security updates and bug fixes for legacy equipment. While these gadgets still won't be compatible with newer systems, they can still be used.
Apple, one of the most notorious brands for planned obsolescence, faces class-action lawsuits over this practice in multiple countries. These legal battles represent growing disdain for the policy and could convince Apple to abandon it.
Samsung has pledged to offer four years of software updates for its phones and tablets. Before, Galaxy devices would only receive two years of updates. As more companies move away from planned obsolescence, there's less pressure to discard old items, preventing needless e-waste.
The Way Forward
These sustainability issues harm the IoT's growth, as they equate these devices with environmentally harmful practices. Thankfully, some companies seem to be reversing these trends, but there's still a long way to go. Here are some ways the industry and those reliant on it can move forward.
Businesses can reduce their e-waste footprint by embracing the cloud, enabling them to continue using legacy equipment. When they do dispose of old electronics, they should partner with certified electronics recyclers, many of which can haul electronics, scrap metal and other recyclable materials after sorting them.
Electronics manufacturers should move away from planned obsolescence policies. Providing software updates for older devices and expanding the compatibility of new systems can help reduce unnecessary waste. They should also consider offering complimentary recycling services for legacy products.
One electronics company that's setting a positive example is Dutch smartphone producer Fairphone. Fairphone products are modular, so users can repair or replace parts easily, extending their lifespan. Instead of having to buy a newer model, users can upgrade the parts they want, preventing unnessecary waste.
Policy changes can also help fight this problem. Improving domestic recycling systems can help reduce the amount of e-waste sent overseas. Regulations over update policies and planned obsolescence can encourage companies to adopt more sustainable practices.
Sustainable Practices Must Improve for the IoT to Thrive
Electronic companies' policies must improve for the IoT to reach its full potential. Until these trends change, eco-conscious consumers may be wary about IoT adoption, and the e-waste problem will worsen. With better practices regarding older products, though, the IoT can expand without jeopardizing the environment.
---