Unneccessary electronic waste: How to destroy the Internet of Things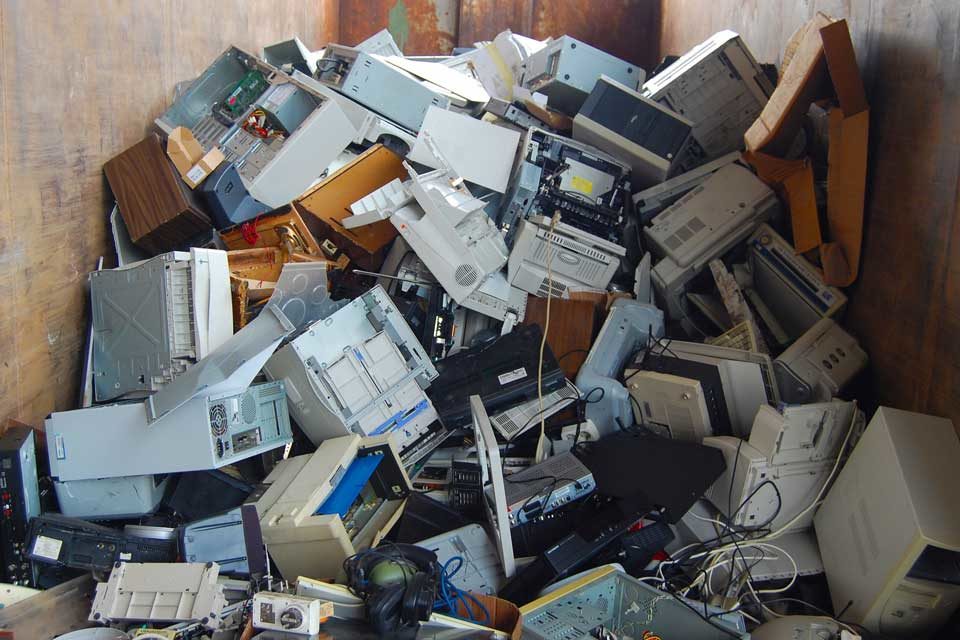 Smart lamps, cameras, loudspeakers, air filters, vacuum cleaners: The Internet of Things is home to a lot of nice smart products. But a reckless update policy of manufacturers, who deliberately turn faultless products into electronic waste after only a few years, jeopardizes the acceptance of the Internet of Things.
A few weeks ago, I repaired an aging pair of speakers. My JBL Control One speakers had a small problem: the foam beads had disintegrated after about 20 years. But 15 Euro for spare parts and two evening hours of tinkering later the speakers were as good as new again.
A 20+ years lifespan. With smart products this seems to be unthinkable. More and more often, modern devices cannot be used "standalone", i.e. without a corresponding app or cloud connection, anymore. While the hardware is basically durable, the lifespan of a product will be determined by the associated software or platform for controlling the device. And sometimes manufacturers press the kill-switch after only a few years.
In 2011, Logitech introduced the "Harmony Link", a universal remote control bundled in a box. With its help, users were able to control numerous devices in the household by a smartphone app. Just seven years later, in March 2018, the company discontinued the Harmony Link platform. The device turned useless. As compensation, customers were granted a discount of 35 percent if they switched to the new model "Harmony Hub", costing about 90 euros. Still, many users were furious.
Owners of the Wemo-Netcam of the manufacturer Belkin will literally "look" down the drain from the end of May 2020. Then the manufacturer will switch off camera servers, rendering the surveillance cameras into bricks. As there is no way to operate them with local software they become electronic waste. Belkin offers customers whose cameras are still in the two-year warranty period a refund of the purchase price. Those who still have a year's subscription for the "iSecurity+" platform should get their money back proportionately. The annoyance is nevertheless understandable.
@WEMOcares I'm upset to learn my NetCam V2 will be bricked at the end of this month. You guys HAVE to push out an update to support local video w/o your defunct server. How can Belkin/Wemo be trusted? ??

— Robert Coletti (@rcoletti116) May 6, 2020
Similarly questionable, although not associated with a forced deactivation, was a recycling campaign by the loudspeaker manufacturer SONOS. Last autumn, SONOS had offered customers of selected older loudspeaker models a 30 percent discount when buying a new product if they put their old equipment into "recycling mode". In concrete terms this meant: The loudspeakers were registered on the manufacturer's servers, personal data was deleted and the devices were henceforth marked as "defective".
Technically, the speakers were perfectly fine, but without using the server, they were no longer usable. The manufacturer sold its "economic stimulus package", including a "scrapping bonus", as environmentally friendly, as owners could now simply take their old equipment for recycling themselves instead of sending it back to SONOS. In the past, old but functional loudspeakers would simply have been resold on eBay. Today they are deliberately scrapped. Here too, many customers were "not amused":
Sonos states on their website that "sustainability is non-negotiable," and that they design products to minimize impact, but I work at an e-waste recycler and have demonstrable proof this is false.

Sonos's "recycle mode" intentionally bricks good devices so they can't be reused. pic.twitter.com/VJDNhYOxRy

— ralph waldo cybersyn (@atomicthumbs) December 27, 2019
After about seven years of use Philips now announced the support end of the first Hue Bridge. In the future there will be no further updates or online services for the device. Although the Bridge remains functional, it can only be controlled via the Philips Hue Bridge v1 App in the local WLAN. Thus, after only a few years, important functions such as controlling the lamps via voice control or outside the home will simply be switched off.
After April 2020 no software updates will be made available for the Hue Bridge v1 and compatibility with our online services will be terminated at that time. The Hue Bridge v1 can still be controlled locally via the dedicated Philips Hue Bridge v1 app. >>

— Philips Hue (@tweethue) March 6, 2020
Similarly, customers of the OSRAM Lightify System will be in August 2021. The company will then turn off the power to the servers for its smart lights. No more voice or remote control. At least here is a alternative solution possible: after a factory reset, the lamps can be integrated into a compatible system, such as the Philips Hue System. But please not with the old Hue Bridge, which is also long gone.
Lifecycle of electrical appliances questionable
In the smartphone world, customers got used to shorter lifecycles. On average, they buy a new smartphone every two years. Flagships can cost 800 euros or more. This wasteful use of expensive electronics now seems to penetrate all other areas of life: Lamps, loudspeakers, cameras – nothing is bought forever anymore. Due to ever new updates and functions, the support of older products and their servers becomes a cost-intensive ballast for the manufacturers after only a few years.
But this "throwaway mentality" is damaging the reputation of the Internet of Things. If the number of cases increases and customers can no longer trust that they can use their products properly over a longer period of time, they will choose classic products again. Who wants to replace the entire house lighting, the surveillance or music system every few years?
One solution could be open platforms that allow devices to operate within the Internet of Things. But manufacturers are also shying away from this for economic reasons. Good money can be made with software, especially in the more and more popular subscription model. It can also push hardware prices down. The customer gets a cheap product and then finances it for a few years through the software. Until the manufacturer comes up with something new and the support for the old product becomes a burden. Then it's "thank you and goodbye". Quite frustrating.
---
You may also like