E-World 2020 focuses on recruiting: Professionals urgently wanted!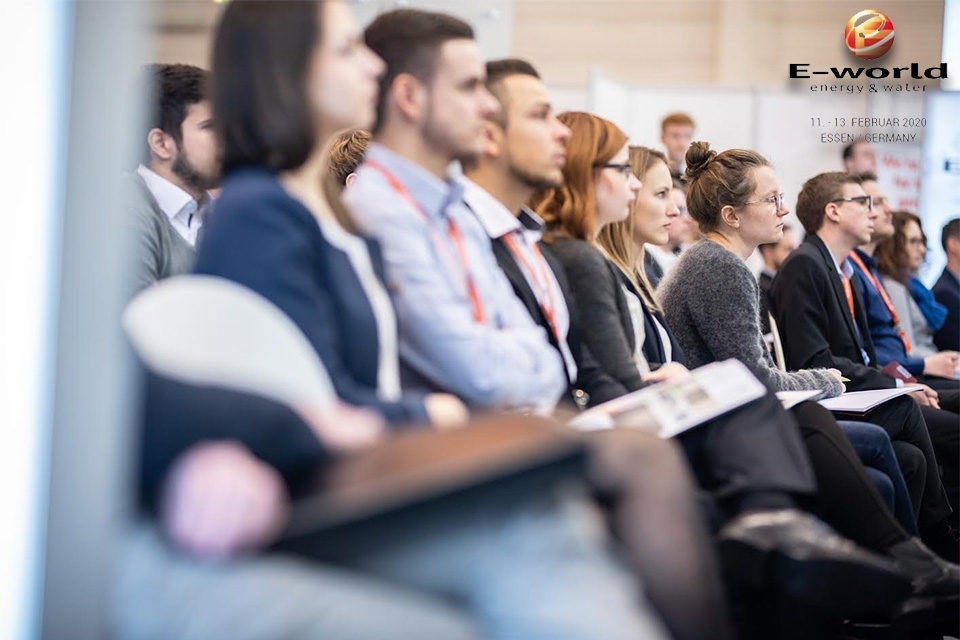 Foto: Messe Essen/ab -
E-World 2020
Messe Essen has been hosting the "E-World energy & water" every year since 2001. In recent years, the former trade fair has become the leading event for the energy industry.
E-World is once again inviting visitors to the event in 2020 from 11 to 13 February. The leading theme from 2018 and 2019 – "Smart Cities & Climate Solutions" – will once again be the focus of attention; and the associated offerings will be expanded accordingly. Already today over 70% of the stand surfaces of 2019 are occupied – on the grounds of the positive visitor and exhibitor feedback hardly surprising, because 96 per cent of the visitors and 97 per cent of the exhibitors stated after the meeting in 2019 wanting to participate in the coming E-world energy & water again.
Digitalisation on the rise
In addition to holistic system solutions for electricity and heat, the presentation of solution concepts for the regional challenges of the energy system transformation, towards more transparency, control and security in the water network, the other offerings of the exhibitors at E-World 2020 will also be forward-looking and diverse.
Skilled professionals urgently wanted!
However, the energy industry has also been complaining of an acute shortage of qualified personnel for some time now. With the "Career Forum" at E-world energy & water 2019, the event brought companies from the energy industry into contact with students, university graduates and young professionals.
In 2020, E-world energy & water is further expanding this focus on recruiting. Employers should thus be able to offer Europe's leading trade fair for the energy industry an ideal platform for attracting new employees. The focus will be on the Career Forum on the third day of the event. Representatives of companies will then have the opportunity to hold personal discussions with students, graduates and young professionals in order to provide them with targeted information about career opportunities. There is great interest in this form of innovative recruiting in the industry. E.ON, DB Energie GmbH, EnBW, innogy and Shell Deutschland Oil GmbH, among others, have already registered to participate.
Also IoT-specialist Lemonbeat GmbH, a 100-percent subsidiary of innogy SE, is currently hiring (embedded) software developers and ICT personell.
---
You may also like