EBV IoT Hero: smart IoT lamp from Vienna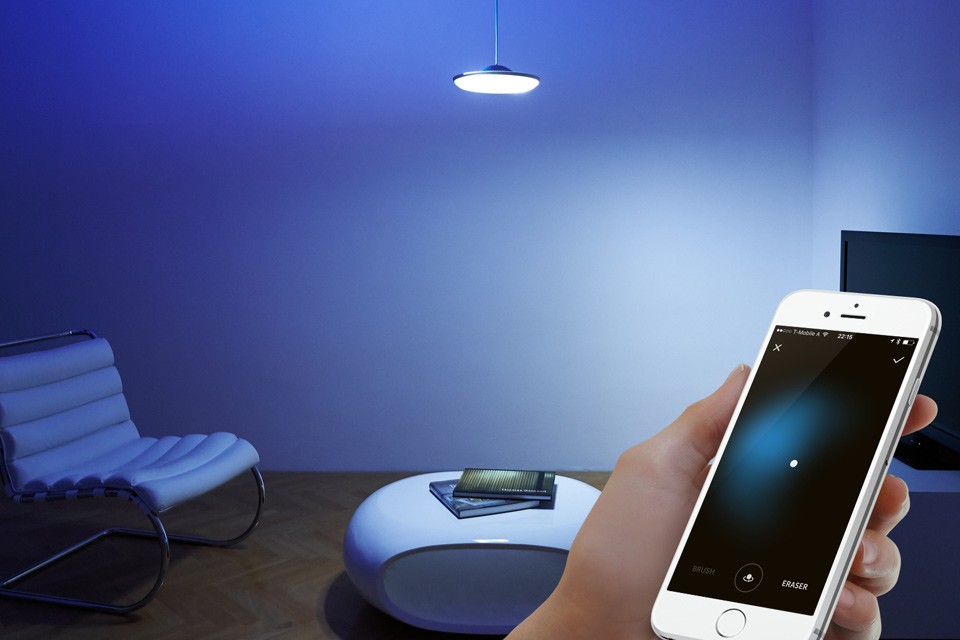 Who is the most innovative, promising European IoT startup? EBV Elektronik wanted to establish this and announced the special prize EBV IoT Hero during the IoT/WT Innovation World Cup 2017.
(The EBV Elektronik GmbH & Co. KG is a 1969 founded wholesale company for electronic components based in Poing near Munich and belongs to the US-American Avnet Holding. With a 24 percent market share, EBV is one of the largest distributors of semiconductor components in Europe and has 62 branches in 28 countries in Europe, the Middle East and Africa. Source: Wikipedia)
Under the motto EBV IoT Hero, entrepreneurs, start-ups and developers could submit their developments of new IoT products in the categories "Home", "City", "Lifestyle", "Industrial", "Transportation", "Healthcare" and "Retail" during the Innovation World Cup. The jury of several members had a lot to do in the decision making for the IoT hero: From over 940 start-ups, they selected 33 companies for the final round.
The selection criteria for the EBV IoT Hero were very demanding: degree of innovation, time2market and commercial potential, technological feasibility, marketing approach and required investments. After all, it was not only a question of high prize money, but also of a lot of attention for the start-ups.
The Viennese startup "Luke Roberts" won through and convinced the jury with a revolutionary lamp technology.
"We are very happy to have prevailed against strong competition. The confirmation we have received for our smart luminaire is a great motivation for the entire team." Robert Kopka (Founder & Managing Director of Luke Roberts)
Many devices became smarter, only with the light everything remained more or less the same. Although every room is illuminated and light has proven to have a strong influence on the mood of people, most luminaires can only be switched on and off. "We want to change exactly that and make light dynamic. We want lighting to adapt to us and the rooms to our personal preferences. That's why we founded Luke Roberts," Kopka sums up the motivation behind the startup.
The entire Luke Roberts team had spent the last few years developing the innovative technology behind the lighting control system:
"Our design luminaires are the world's first luminaires that allow you to place light where you really need it without physically moving the luminaire." -Robert Kopka
Paint Your Light" technology makes it possible to illuminate certain areas of a room brighter or darker with simple painting gestures on a smartphone. With a smartphone app that connects to the lamp via a wireless Bluetooth connection, direct and indirect lighting can be controlled independently or combined with each other.
In addition, the luminaire learns from the usage behaviour of its users with the aid of appropriate algorithms in order to automatically select the best lighting scene when it is switched on. Over 16 million colours can create a comfortable atmosphere with glare-free indirect lighting. Tunable white from 2700 K to 4000 K provides up to 3000 lumens downlight and up to 1200 lumens when used as uplight.
Commercial presentation of the Luke Roberts IoT smart lamp
Development of the technology has now been completed and production of the first luminaires is underway. For the near future, Robert Kopka sees the development of sales as the greatest challenge: "Even the best luminaire does not sell itself and we have to reach our potential customers to demonstrate the advantages of the luminaire to them. We will focus heavily on online marketing and open pop-up stores in several cities."
By means of crowdfunding, the startup has already sold over 1,500 lamps and – according to Kopka – learned a lot about its customers: "This enables us to address them specifically online. From our point of view, there has been too little innovation in the lighting industry in recent years and customers are happy to experience a new type of lighting concept.".
---
You may also like