Galaxy Upcycling: A second life in IoT
Posted On 11th March 2018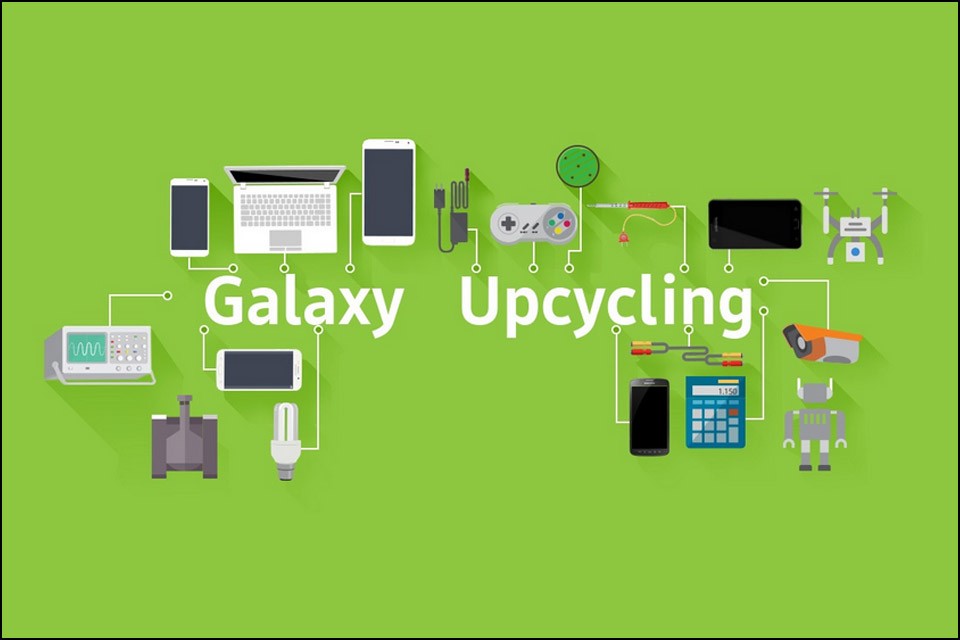 As one of the largest manufacturers of mobile devices, the Samsung Group also wants to become a pioneer in upcycling and recycling in the future and has launched the Get Up: Galaxy Upcycling campaign.
Currently, mobile devices/telephones are used in Germany for an average of only 18 months before a new device is purchased. Although various service providers such as reBuy or ZOXS offer the purchase/resale and/or the disposal of supposedly obsolete equipment for recycling, many of these "old" devices just lie unused for a long period of time – before they are disposed of a few years later.
With the Galaxy Upcycling Program, Samsung wants to counteract this waste of resources and add new uses to old devices – increasingly also as IoT devices with a wide variety of applications.
Due to the large number of components and sensors already installed in a modern smartphone, from the camera and GPS to the gyroscope, the devices can be used as networked game consoles, for video surveillance purposes, in a cluster as bitcoin miners, as desktop PCs – or even for monitoring and feeding fish in aquariums.
The provider demonstrated one of the potential application examples during the Samsung Developer Conference 2017, where a cluster of 40 Galaxy-S5 smartphones mined for the cryptocurrency bitcoin. Another of the engineers involved in the project used specially adapted mobile phones to monitor his pets and feed them automatically when needed.
Alternative to Raspberry Pi
The potential future use of a discarded mobile phone as an IoT gateway for a variety of other home devices is obvious too. Old Galaxy devices could thus become a much more extensively equipped alternative to Raspberry Pi & Co.
The Galaxy Upcycling project is implemented as an open source platform for end users. In the future, these will be used to find new ideas, share them and procure the required software/plug-ins. If you would also like to receive further information about Samsung's "Galaxy Upcycling", you can register with the provider at the following URL: goo. gl/paqnRj
---
You may also like