German Innovation Summit: Smart Buildings and Digitalization
Posted On 14th March 2019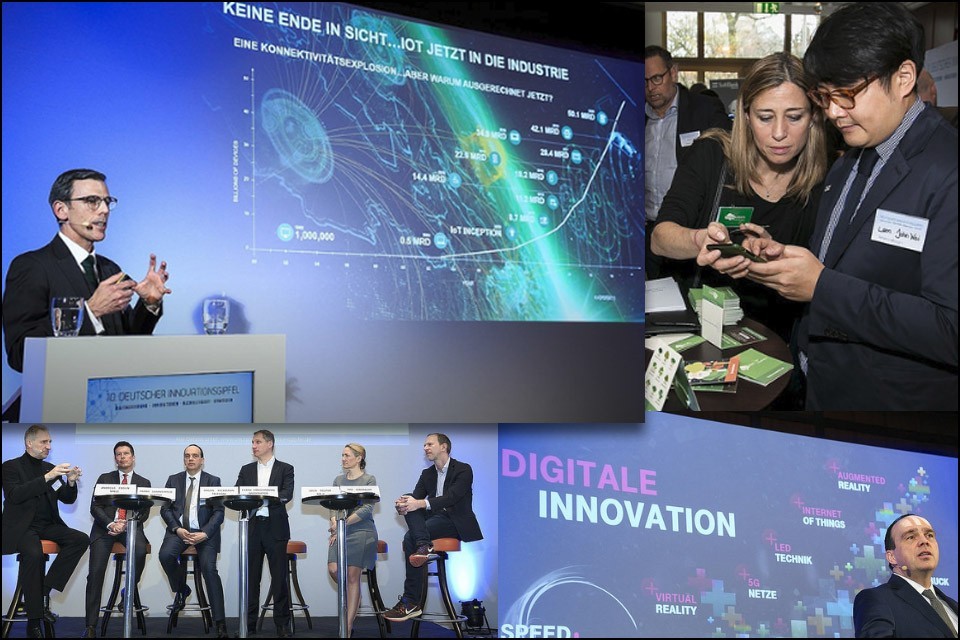 Photo: DI/Flickr/ab -
German Innovation Summit
On 14 March 2019, the 12th German Innovation Summit will begin in Munich – a cross-industry and cross-technology symposium at which digital pioneers, thought leaders and established experts will share their knowledge and experience.
Progressive digitalization and global competition increase the pressure to innovate and the need for action, which companies cannot avoid if they want to survive in the market. Agility, flexibility, networking and cross-industry know-how are important means of keeping pace with this dynamic development.
The German Innovation Summit (DI) to be held in Munich on 14 March 2019 aims to provide the appropriate business platform for this purpose. The event will offer solutions and strategies with which companies can react to these dynamic developments, anticipate future market needs and further develop and expand digital competencies.
"Since almost every second DI participant belongs to the management or board level, nails with heads are made here also fast and over innovations together new business models with future prospects are generated. I have attended many congresses worldwide, but rarely have I experienced a congress that was so top-class". – Alexander Kornelsen (Venture Ideas, Berlin)
Grand Opening
After the welcome by Hubert Aiwanger, the Bavarian Minister of State and patron of the event, the keynotes introduce the actual event. Ralf Wintergerst from Giesecke + Devrient will speak on "Digitisation, AI and Security" and how disruptive technologies are changing our actions and thinking.
From a thinking building to a digital city
Klaus Dederichs from the Drees & Sommer Group would like to inform you how the use of AI and the Internet of Things is changing our lives, our creations and also our living and working spaces; how thinking buildings will transform urban environments into digital cities.
Smart City 2.0
In his keynote speech, Alexander Holst of Accenture Strategy explains the considerable added value that data not only offers companies, but also customers and citizens.
In addition, the 12th German Innovation Summit also offers numerous interesting workshops. Among them:
From Smart Building to Connected World
How AI is revolutionizing the real estate industry
(Klaus Dederichs – Drees&Sommer Group)
How digitisation goes mobile
Mobile Solutions with OpenAsApp
(Peter Arbitter – Telekom Germany & Stephan Methner – OpenAsApp)
"How to teach an old dog new tricks"
Digitisation in classic analogue product categories
Further information on the 12th German Innovation Summit on 14 March 2019 in Munich can be found here.
---
You may also like