IDG IoT Study 2018: Success, growth, added value
Posted On 22nd February 2018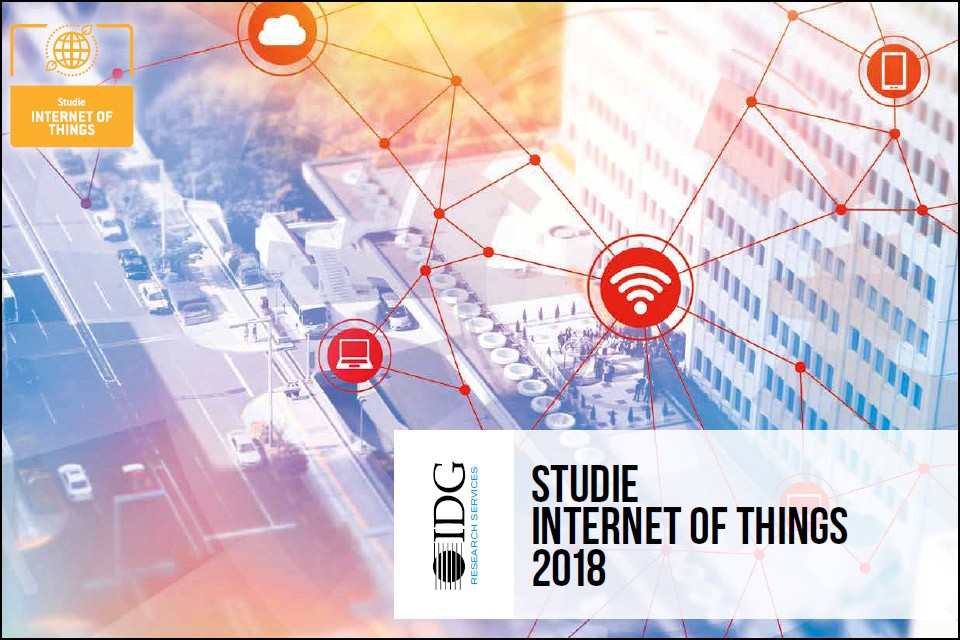 Great growth potential, high success rates in IoT projects, growing customer orientation, security that needs to be improved, more transparent networks. These are the key findings of the recent IDG Study about the actual status of the Internet of Things in the business world.
Results from the recently published IDG IoT-2018 study which comes to the conclusion that IoT has long since ceased to be a hype and is becoming increasingly important in companies.
German companies implement more IoT projects than in previous years and above all achieve added value from the "Internet of Things" more quickly. Around one-fifth of the companies have already implemented IoT projects. The majority of the companies will invest more in IoT projects over the next few years, especially in cloud services, security measures and IoT hardware – but also in new and improved service offerings, as well as the development of new customer potential.
Large companies are pioneers in this field – medium-sized and, above all, small companies are just at the beginning. They have to and will catch up, as IoT projects are very successful and quickly produce positive results, because while last year 25 percent of companies were unable to identify added value such as higher productivity, better capacity utilization or lower costs, this year it is only 5 percent.
According to the IoT-2018 study, safety concerns are currently still the biggest technical obstacle to the implementation of IoT projects – changing business processes is the biggest organisational hurdle. The majority of companies require additional internal or external resources for their IoT projects, especially in software development. The primary goals are to increase productivity, shorten makeready times and reduce energy costs.
IoT providers can score points with technical know-how
When choosing an IoT provider, companies attach particular importance to technical know-how, industry expertise and a good price-performance ratio. Trust in the supplier, his innovative strength and process know-how also play an important role.
Large companies also place greater emphasis on scalability because they manage a vast amount of IoT devices and their data. Other criteria for the selection of an IoT partner are personal contact, a fixed contact person, good cooperation in another IT / ICT project or the international orientation of the partner. You can download the Study "Internet of Things 2018" in german language in our download section. (ab)
---
You may also like