iMOW: Smart Gardening with innogy and STIHL
Posted On 20th September 2019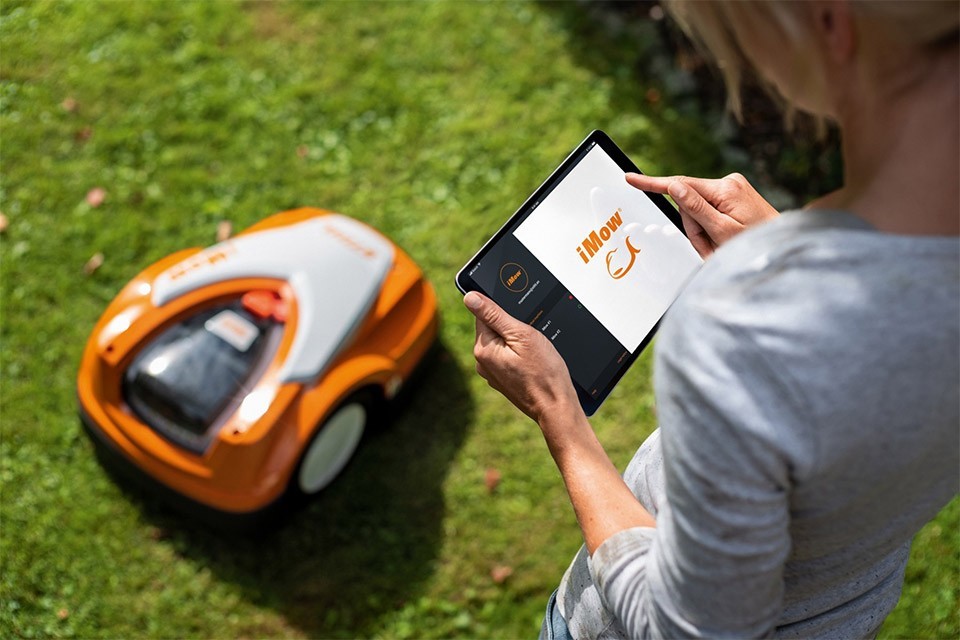 Photo: innogy/ab -
iMOW by STIHL
iMOW – the lawnmower robots of the German family business STIHL will benefit in future from the intelligent networking with the Livisi IoT platform.
On the Livisi IoT platform (a wholly-owned subsidiary of innogy), application scenarios, apps and services for the lawnmower robots of the Swabian family company STIHL will also be developed and maintained in future. Livisi offers attractive functions and services for connected life – together with innogy SmartHome devices and the Amazon voice service Alexa, Google Assistant, Philips hue, netatmo, MEDION Smart Home, Novoferm and many more.
Livisi – Smart Home Services
With the foundation of Livisi, innogy wants to take the next step in the development of SmartHome services and products. The system should become even more sustainable and attractive for all users. Innogy wants to win new partners for Livisi and, together with them, significantly expand the product range of devices, functions and services.
[Livisi is a word creation and derived from the English "live easy". It means "simply living" and is intended to represent a core idea that innogy is pursuing with the platform: To make the life of customers easier; to bring networked and thus smart technology and services into everyday life.]
Smart Gardening: intelligent networking and control of gardening work
The new iMOW mowing robot series from STIHL can now also be operated with the innogy SmartHome app and thus guarantees an optimum green fully automatically. Three of the latest STIHL machines are now integrated into the Livisi SmartHome platform (RMI 4 PC, RMI 6 C and RMI 6PC) – as are the three VIKING mowing robots (MI 4 PC, MI 6 C, MI 6 PC). They should be able to maintain smaller, medium-sized and larger lawns fully automatically.
In addition to a removable control panel for intuitive programming, the STIHL machines also feature anti-theft protection (PIN input and GPS location) and intelligent sensors for environmental detection. Obstacles drive around the devices independently. If it rains, they drive – with the rain sensor switched on – back to the docking station.
With the innogy app, the mowing robots can also be started remotely or ordered to their charging stations. If, for example, guests unexpectedly announce their arrival for a barbecue, the iMOWs can be quickly sent on tour while on the move – or you can use the convenient voice control at home via Amazon Alexa or Google Home. The app also keeps track of the mowing robot's current status at all times. In addition, the app provides the user with further information, such as the current mowing duration.
Above all, however, the iMOWs should be able to be networked with other devices in the app: For example, a door contact should prevent the mower from working when children open the patio door to enter the lawn to play. The devices then automatically return to the charging stations.
Advantages and disadvantages of a mowing robot
As a supplier of communication technology used in some well-known brands of mowing robots, we also want to educate you about the correct use of the equipment. In the following linked article we show you what you should bear in mind when using a mowing robot in your garden: https://www.wespeakiot.com/mowing-robots-and-the-environment-use-them-wisely/
---
You may also like