IoT shelf: Biometric shopping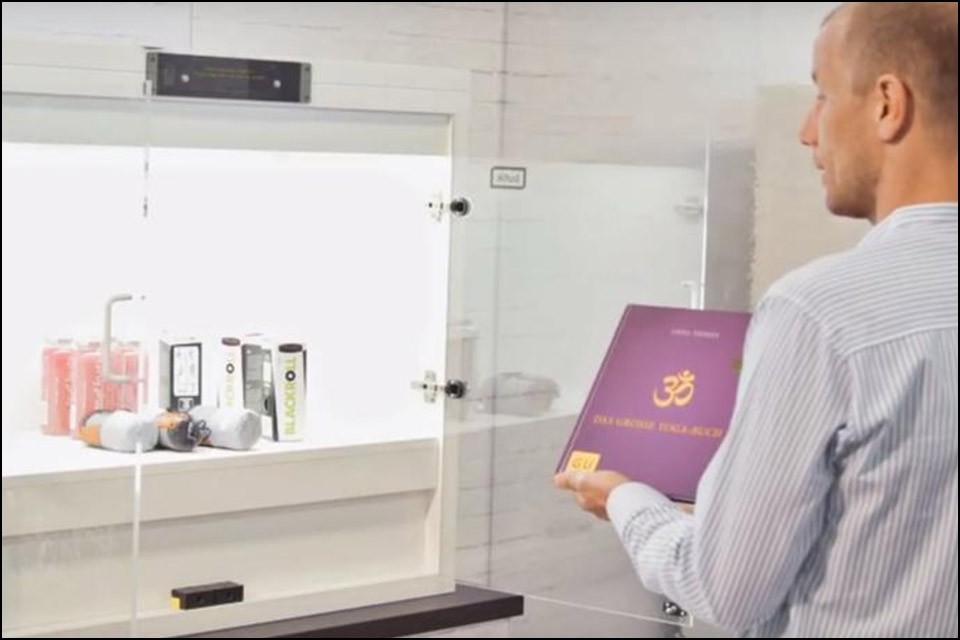 Picture: Wirecard
Wirecard IoT shelf
With the IoT shelf, the financial services company "Wirecard" has presented another concept for shopping in the future.
(Wirecard AG (until March 13, 2005: InfoGenie AG) is a listed, globally active technology and financial services company based in Aschheim near Munich. The company was founded in 1999 and is represented by subsidiaries on all continents. Source: Wikipedia)
The prototype of Wirecard's IoT shelf combines IoT technologies with biometric face recognition and is intended to provide insights into shopping and payment processes based on biometric data.
The idea is not brand-new – the concept of the "Connected Shelf" ("intelligent", fully networked shelves) has been experimented with more often in the recent past. While Connected Shelfes is primarily concerned with monitoring inventory, individualized advertising or product suggestions to the customer and data collection, Wirecard's IoT shelf is also intended to handle cashless payment for goods sold.
Big Brother is shopping with you
In order to shop and place items in a virtual shopping basket, customers shall in the future only have to stand in front of the shelf, have their faces identified by the biometric identification system – and select the desired products. The shelf should automatically recognize which products have been removed by which customer. The changes in the virtual shopping cart as well as the payment process should be displayed in real time on a screen on/above the IoT shelf.
Wirecard considers its IoT solution suitable for use in various retail sectors. The technology is to offer customers a "digital shopping experience" combined with biometric payment technologies that will become increasingly popular in retail in the near future.
A concept that can be observed extremely critically – considering the data trade and data abuse incidents of only the last one or two years.
From Facebook to Amazon, Apple and Google (to name just a few of the big players) – all over the place, some of the most sensitive data has been and is often treated too frankly. Apart from the possible trade with conventional customer data, the potential follow-up scenarios caused by biometric data in the databases of profit-oriented companies are more frightening than desirable. From individualized advertising, to the creation of movement and habit profiles, to "social profiling" (who with whom, when and where) – the possible, unwanted abuse scenarios are numerous – strict legal regulations are highly desirable.
Also desirable: education and information – because according to Wirecard, the attitude of Europeans towards biometric payment methods is remarkably positive. In 2016, around 53 percent of 14,000 respondents said they considered fingerprint scans to be the safest of all options and preferred them as a payment method. Another 29 percent said that a combination of traditional PIN entry and some new biometric elements was the safest and fastest payment option of the future.
---
You may also like