Is digitization in the real estate sector stalling?
Posted On 5th September 2018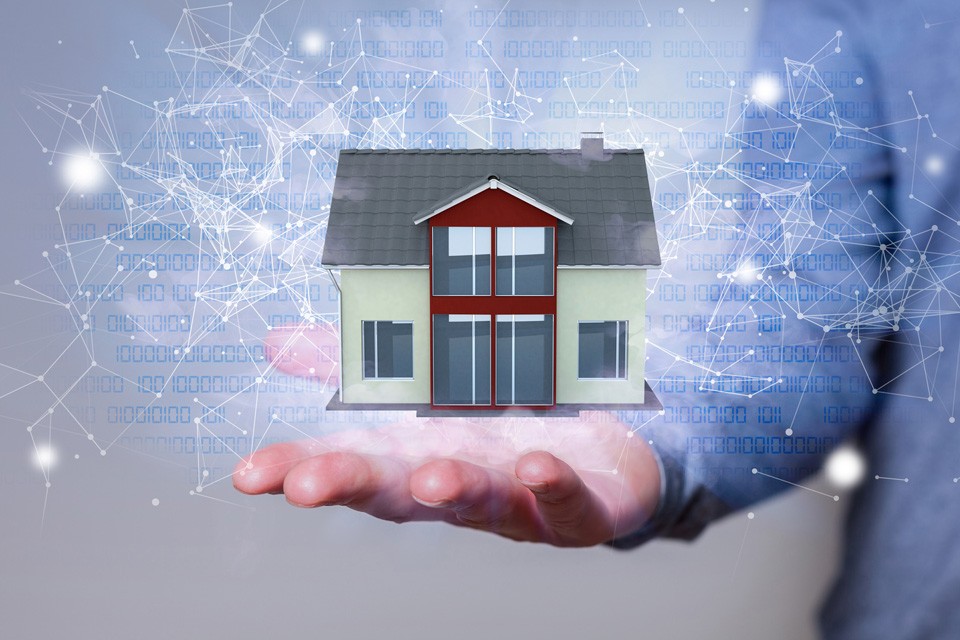 The german Federal Association of Free Real Estate and Housing Companies (BFW*) wanted to know: How far is the digitization of medium-sized real estate companies in Germany developed? The result is sobering: with a few exceptions, most companies have only implemented digital foundations. Obstacles include costs, lack of time and lack of personnel. Nevertheless, 77 percent do not plan to hire any new employees.
"Companies have high expectations of digitization. However, they still invest too little in their own specialists and in the necessary technologies," BFW President Andreas Ibel sums up the current status of digitization in the real estate sector and adds: "This way, the existing potentials cannot be recognized and used.
Companies run the risk of slowing themselves down if they stick to this position. "The vast majority ignore the great potential that digitization offers for the development of new business models," continued Ibel.
Digitization in buildings currently doesn't play a major role: "Debacle for the industry".
According to the Association, 70 percent of administrators and portfolio-owners and 56 percent of property- and project-developers do not believe that digitization will open up new business areas. In a press conference on the survey, Dr. Thomas Götzen from Interboden and a member of the BFW Digitization Advisory Board, commented on the results as follows: "Digitization in buildings currently doesn't play a major role. If that's true, it's a debacle for our member companies!"
"The survey results are rather sobering. Andreas Ibel, BFW President".
Götzen warns about not investing in digitization now. The industry is in danger of missing a trend that is continuing to advance socially. He cited e-mobility as an example. While the German government and car manufacturers are increasingly pushing the use of electric cars, half of all underground garages will have no corresponding power connections by 2021.
Topics such as service-living, e.g. alarm systems in the healthcare sector – one of the next megatrends in the real estate sector according to Götzen – also run the risk of being missed out. Voice control in the building is on the rise as well. Anyone who does not want to retrofit new construction projects later on has to plan this now.
BFW identifies a "digital paradox"
Although the survey showed that companies consider digitisation to be important, too little is happening in this direction. The BFW calls it the "digital paradox" of the industry. The reasons, however, are home-grown. Above all, ignorance or concerns about incorporating technologies that will no longer be state-of-the-art in a few years' time are responsible for this.
BFW, the companies focus primarily on internal process digitization. For example document management, process automation, new software, etc. This is right and important. But now is the time not to forget the buildings themselves.
Digitization in the real estate sector: Future-proof with IP technologies
Especially when it comes to the question of the ideal technology, the answer is obvious: Internet-based technologies, based on the Internet Protocol (IP). At the latest since the Internet of Things (IoT) boom, they are gradually replacing the isolated solutions that dominate many industries. The Internet has been tried and tested for decades, has established itself and we will therefore also be the development driver in the foreseeable future. Telecommunications has already undergone the change. Classic landline connections are a thing of the past. IP telephony has prevailed.
IP technologies can also be found in many other industries: In logistics, trade, industry – companies everywhere rely on the Internet. This results in completely new points of contact for synergies or new business models – across industries. And this is exactly where the real estate industry will have to start if it does not want to lose touch. Another advantage: IP technologies are affordable. The computing power that can be outsourced will in future be handled in data centers, the cloud. This makes the hardware used on site even cheaper. Installation, maintenance and engineering costs can be reduced, updates or new features can be added later via remote update. What Tesla can do with a car, real estate companies could also do with their buildings.
Central meter and system management, Ambient Assisted Living, i.e. the support of elderly or physically handicapped residents through sensors and alarm systems that quickly call for help in emergencies. Person- or voice-controlled house control for light, doors or air conditioning. The fast and detailed collection and provision of consumption data such as electricity, water and heat also leaves a lot of imagination for new business models.
The list of possible digital functions in modern buildings is long. All you have to do is to tackle the challenges.
* (Bundesverband Freier Immobilien- und Wohnungsunternehmen, BFW)
---
You may also like