Crowbits: STEM education for children with electronic blocks
Posted On 15th March 2021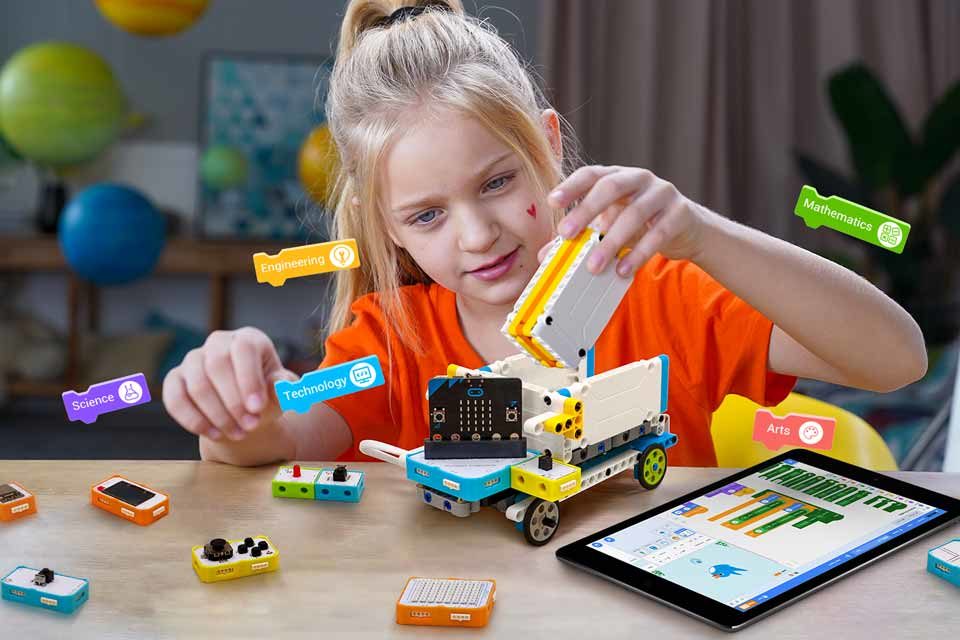 STEM education with LEGO compatible "Crowbits". Source:
Elecrow
With their latest kickstarter campaign Hong Kong Based Elecrow offers a toolkit of electronic modules that can be easily combined and programmed by kids ranging between ages 5 and 13. The "Crowbits" are designed to support kids in early STEM eduaction to help understand the basics of coding and electronic engineering.
Within the first few weeks since the Crowbit Kickstarter campaign has launched, it already collected almost 50k Euros from its backers.
The Crowbits are based on Arduino, ESP32 and Micro:bit and come in different toolkits (Hello-Kit, Explorer-Kit, Inventor-Kit, Creator-Kit, Master-Kit) that adress different ages and a different level of experience. The LEGO compatible modules can be used to design gesture- or ultrasonic controlled cars, that change their path upon approaching an obstackle or being waved at by hand. Other kits allow the creation of all kind of games, robots. With the "Master Kit" even the creation of a real working mobile phone and a game console are possible.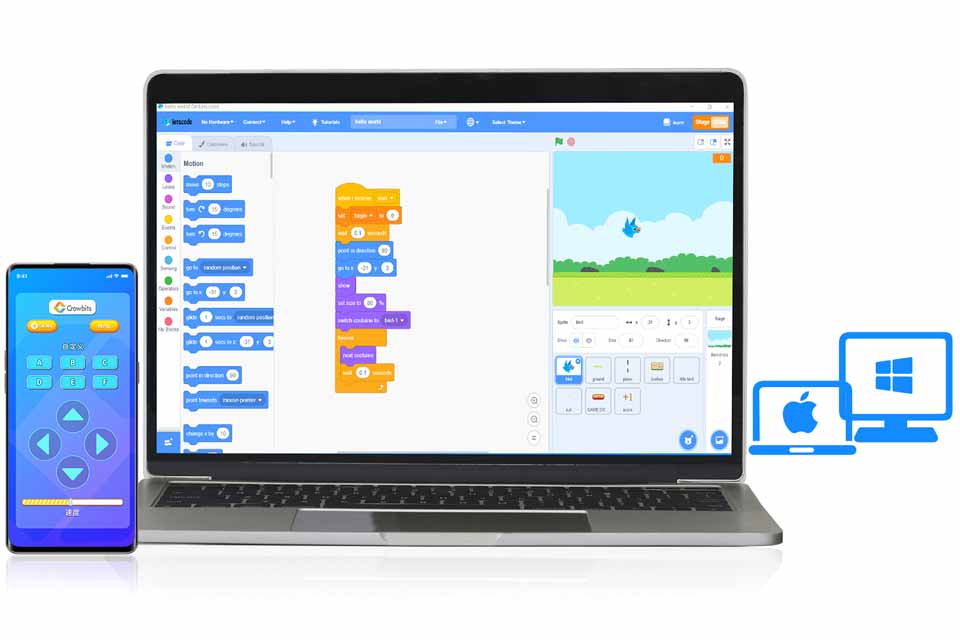 While some projects don't require coding skills, others can be individualized by coding with the graphical programming software "Letscode" that can be used on Windows and Mac Platforms, currently it's not possible to use Letscode on Elecrows Raspberry Pi Educational Laptop "CrowPi 2", that has been introduced last year. The Inventor-kit is based on micro:bit, while the Creator Kit is based on Arduino.
The campaign has already exceeded its funding-goal and will end on April 10, 2021. Delivery of the kits is expected to start in June with worldwide shipping available. Prices range between 20 and 80 EUR for each kit.
---
You may also like