OTA Update: A feature to upsell new services, and sometimes to save lives
Posted On 11th September 2017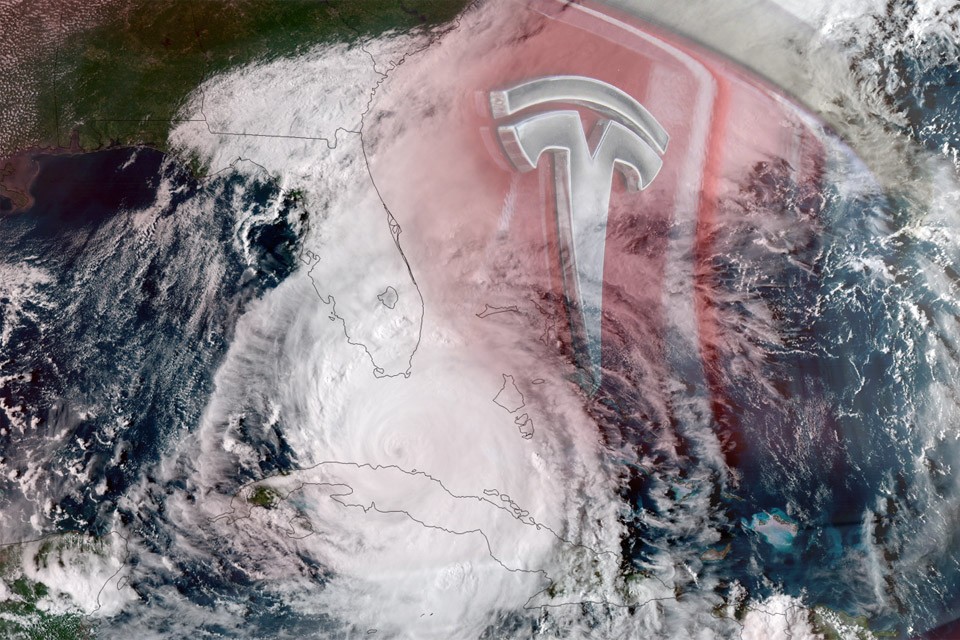 Tesla temporarily lifted its 60kWh software-lock for cars in the Florida region facing Hurricane Irma. Collage: Satellite Imagery: NOAA National Weather Service National Hurricane Center / Tesla rear view: Dennis Knake
If you're into developing products for the Internet of Things, the term OTA Update (OTAU) might have crossed your path. It's a feature to remotely deliver updated software to your products without having physical access to it. It comes in handy to keep your customer devices up-to-date or to upsell new services later on. To support Tesla owners in Florida to flee from Hurricane Irma, the carmaker temporarily has unlocked the full capacity of its batteries.
OTA Update stands for Over-the-Air Update. It refers to a mechanism of wirelessly distributing updated software or configuration settings to devices like smartphones, set-top-boxes or anything that's connected to the Internet of Things like smart home devices or – even cars. Device manufacturers can use this function to keep their already sold devices up-to-date or upsell new services or functions without the need to sell a new device.
US electrical carmaker Tesla delivers its Model S and Model X cars with different battery capacities. But the cheaper 60kWh version is indeed the same as the 75kWh battery, just with a software-lock. The extra 15kWh capacity for a Tesla for example ranges between 4,500 and 9,000 US$.
As the Tesla case now shows, the OTA Update can even be used to save lives: Facing Hurricane Irma, millions of residents fled the most affected regions of the "sunshine state" just recently. While some might see it as a PR-Coup during a crisis, some Tesla owners in Florida were happy to be able to drive additional 30 to 40 miles. Exactly what you need, when you're about to flee from a devastating Hurricane.
As electrek.co reports, Tesla confirmed to have temporarily lifted the capacity lock for the 60kWh batteries and made the full 75kWh available to cars in the region. Tesla owners recognized the new capacity with a displayed '75' badge on the main screen.
---
You may also like