Semtech LoRa technology in Lemonbeats digital meters
Posted On 10th January 2019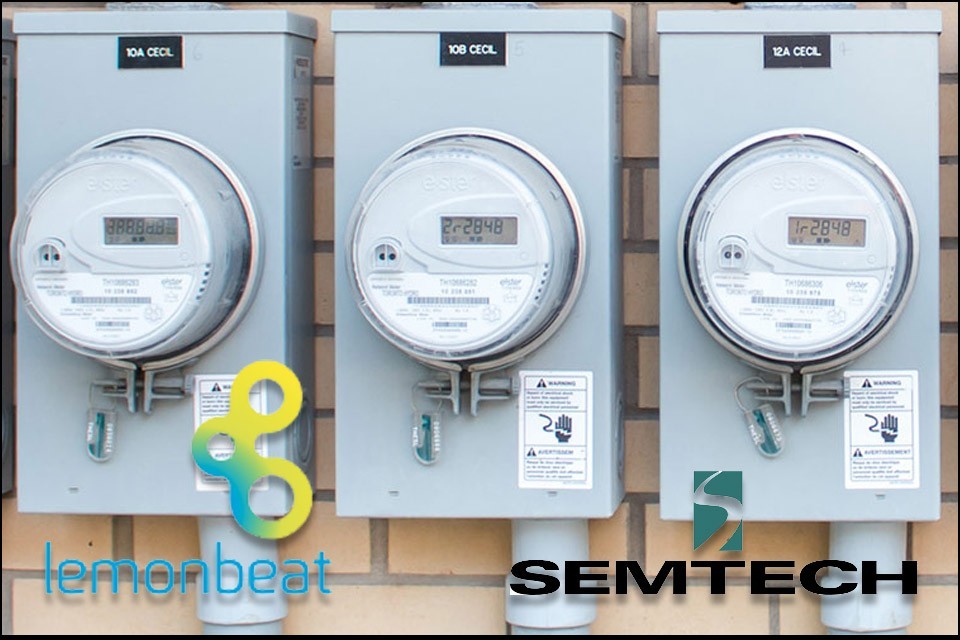 Picture: Lemonbeat (www) -
Smart Meter
Californian semiconductor manufacturer Semtech supplies LoRa technology for German smart meters.
The Semtech Corporation recently announced that it will supply Lemonbeat GmbH – a solution provider for the Internet of Things (IoT) – with LoRa technology for its smart metering solutions in order to facilitate reading and recording of supply usage and other data.
LoRa – in use in 100+ countries
LoRa devices and Semtech's high-frequency wireless technology used by them are now a widely used, far-reaching and power-saving solution for the IoT that provides telecommunications companies, IoT application developers and system integrators with the features and capabilities to provide cost-effective, interoperable IoT networks, gateways, sensors, module products and IoT services.
[LoRa (Long Range) is a patented digital wireless data communication technology developed by Cycleo of Grenoble, France, and acquired by Semtech in 2012. … LoRa enables very-long-range transmissions (more than 10 km in rural areas) with low power consumption. … LoRa and LoRaWAN permit inexpensive, long-range connectivity for Internet of Things (IoT) devices in rural, remote and offshore industries. … – Source: Wikipedia]
IoT networks based on the LoRa specification are in use in over 100 countries – Semtech is also a founding member of the LoRa Alliance.
Smart Meter with LoRa
Lemonbeat's "intelligent" meters use Semtech's LoRa-based IoT technology to connect the meters to their own specially designed receiver units. In this way, the meters send data over multiple floors in larger buildings or over greater distances to the road, where network operators can conveniently capture this data without having to enter the building.
"Lemonbeat's solutions offer a compelling mix of accurate and efficient energy monitoring, with an ease in reading for the utility provider. These meters are reflective of an industry trend toward 'lean metering,' in which cost-effective receiver units provide highly detailed data to consumers and providers alike. Semtech's LoRa Technology, with its proven, flexible capabilities, is the ideal platform for IoT solutions." – Vivek Mohan (Semtech)
On another radio frequency of the meters, the "Lemonbeat Radio", the meters provide customers with accurate data on their energy consumption. With a third-party application, individuals can view and analyze this data and change their habits accordingly.
"During the development of our lean metering solution, we quickly realized that an innovative combination of our own high-bandwidth radio protocol with LoRa Technology's long range capabilities would be very useful and offer a clear added value. We combined the best of both worlds using Semtech's LoRa Technology as the logical choice. With Semtech, we have found a leading provider who was able to meet our requirements.". – Oliver van der Mond (CEO Lemonbeat GmbH)
Further information on the LoRa Alliance, Semtech and Lemonbeats "Lean Metering" can be found at the following URLs if you are interested:
lora-alliance.org
www.semtech.com
www.lemonbeat.com
metering.lemonbeat.com
---
You may also like