Smart Home market: Is the electrical industry losing ground?
Posted On 20th November 2017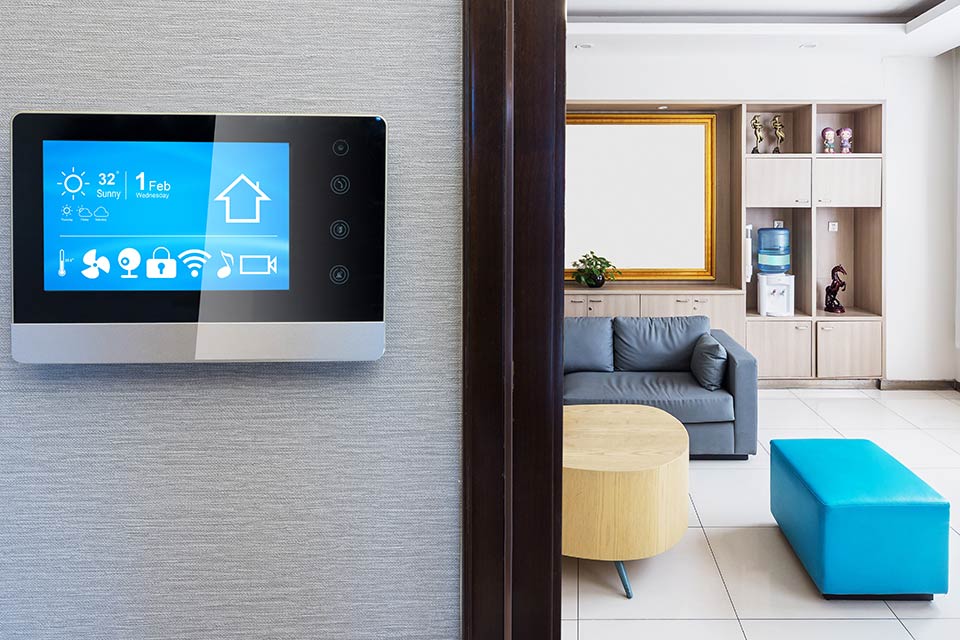 The interest in a connected smart home continues unabated. Current statistics confirm the trend, with increased growth figures. The number solutions on offer is one of the main reasons for its widespread use. They are easy to set up and to use. But what about the big companies in the electrical industry? Where are they, the classic "switch and socket manufacturers"? Are they missing out on a gigantic market?
The Smart Home market is booming: everyone is aware of at least one solution nowadays, the smart lights from Philips or IKEA, the weather station from Netatmo, thermostats from Tado as well as the countless other brands in their own Smart Home universes. They all have one thing in common: they are relatively easy to install and modernize every home into a smart home in no time at all.
But what about the offers from the electrical industry? Should the classic "switch and socket manufacturers" not try to capitalize on the Smart Home market? Their current offerings are often very expensive and inflexible to use. They are usually only sold through electrical wholesalers and have to be installed and configured by experts. The business models behind them are as old as the socket itself and offer no scope for growth in an increasingly networked home. Although the network infrastructure is usually available, the systems are not compatible with each other nor they can be extended across all disciplines.
Transformation of business models in the smart home market
Now internet stars such as Amazon, Google or Apple are also fishing in the Smart Home market: with new use cases such as speech assistants, which specifically link up the isolated systems and enable easy operation without apps. They are generating a market share in the Smart Home Business, which is becoming increasingly important.
This development is driven by a high degree of user experience. In the course of these developments, new business models for the existing building systems industry have to be found in order to avoid being completely left behind. They need to move away from "One piece, one value" schemes to "One-piece, multiple value", i.e. how can I generate more than one form of revenue from the item sold.
Loss of market share if existing business models are retained alone
Today, private customers generate exactly one type of revenue from the sale of building system components, regardless of whether it's a simple switch or a more complex Smart Home system. There are hardly any offers that allow an extension of the existing products or a connection to third party systems and thus generate multiple sales and create customer loyalty. In this respect, other companies outside the sector are one step ahead. But what could you do?
Revenue growth through integration of third-party systems
The attractiveness of smart home systems could be enhanced by connecting other third party systems such as Sonos, IFTTT, Amazon Echo, Google Home, Philipps Hue, Osram Lightify. They can be offered as an additional service to the customer, which he or she has to buy once and thus can expand his already purchased product.
Revenue and customer loyalty through subscription models
If you think one step further, you arrive at the idea of a digital subscription model. This has several direct advantages, as it increases customer loyalty and reduces the entry hurdle when buying a product. The initial product price can be combined with subscription revenues and thus reduced. The subscription then refers to an extension of a service or the activation of convenience functions, which only last as long as the digital subscription is maintained.
New revenue streams through the integration of Service & Maintenance
Looking at the business model from the user's point of view, they want a high-quality user experience with as little initial effort and maintenance as possible. With "Light as a Service", only the service life is invoiced to the customer. The entire installed base is owned by the manufacturer, who is also responsible for the maintenance and operation of the system. The generated user data is analyzed, and a continuous optimization takes place, which in turn can have a positive effect on the energy balance.
Why should such a business model not also be of interest to private end customers? Particularly in the case of private homes, little is usually invested in electrical installation, as the costs represent a high entry barrier. Yet only by creating a higher installation basis can new business models in the context of Internet of Things function and be expanded sustainably.
If there is no rethinking on the part of building system manufacturers in the near future, this could mean that an entire business segment could move into the consumer sector.
---
You may also like