Connected Home over IP (CHIP): When will the new standard for the smart home arrive?
Posted On 15th April 2021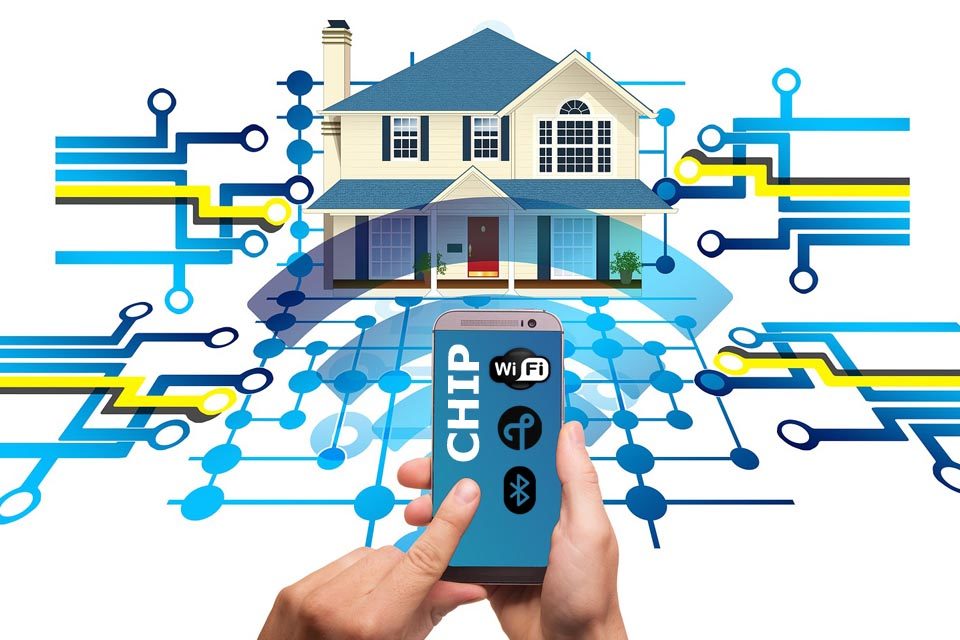 Since Amazon, Apple, Google, Comcast and the Zigbee Alliance joined forces at the end of 2019 to establish "Connected Home over IP" (CHIP), a new standard for cross-vendor networking of devices in the smart home, we only hear occasionally about its progress. But first devices could become available by the end of the year.
We all know the problem: Depending on the manufacturer from which we buy a thermostat, lamps, cameras, air purifiers, etc, we'll always have to work with a single app and nothing can somehow be controlled centrally. Communication between the devices is also rarely possible or only with workarounds. At most, some functions can be controlled centrally via Amazon's Alexa voice assistant or Google Assistant. But that's about it.
Different ecosystems slow down the Internet of Things
What can be frustrating for end-users is also a problem for manufacturers. So far, everyone has developed their own IoT ecosystem and there are many initiatives to develop uniform IoT standards. Lamps from Philips Hue or IKEA Tradfri both use Zigbee, so they need an additional gateway in the home network, but depending on the version, they are not always compatible with each other. TP-Link, on the other hand, relies on WLAN for its smart sockets and cameras and, to top it all off, has two parallel product lines, each of which uses its own app. Tapo and Kasa. It's annoying.
An own ecosystem binds customers closer to a manufacturer, but it also means more effort in the development of new devices. In addition, hardly any provider covers all areas of a smart home with its products. One produces smart lamps, another locks, the next automatic shutters and yet another air purifiers, thermostats, cameras or sockets. CHIP wants to join it all together. Simple installation, simple operation, simple product development.
What is CHIP?
Connected Home over IP, or CHIP for short, aims to standardize communication between smart home devices, regardless of the manufacturer. As the name suggests, communication is based on the Internet Protocol (IP). An initial specification is to include supporting transmission technologies such as Wi-Fi (802.11a/b/g/n/ac/ax), Thread (802.15.4-2006 on 2.4 GHz) and Bluetooth Low Energy (BLE) in versions 4.1, 4.2 and 5.0. However, the working group would also like to include other technologies such as Ethernet or mobile radio.
WiFi, Thread and Bluetooth
Initially, however, it will be a matter of relying on Wi-Fi for high-data-rate applications and using Thread for low-data-rate applications, such as for switches or sensors. Bluetooth is primarily intended for device setup. This means that necessary configurations in the home network can be done easily from the smartphone via Bluetooth without having to interrupt the connection to the home network via Wi-Fi, as is the case with other solutions.
Is CHIP secure?
The new smart home standard focuses on security right from the start. CHIP requires AES-128-bit encryption of data between devices and between devices and the cloud. So manufacturers and developers need to focus on security from the start, rather than adding it later. Over-the-air updates are also mandated, so manufacturers can update their devices at any time if vulnerabilities are discovered later. In addition, there is to be a blockchain component to ensure that the origin of a device is guaranteed.
When can we expect the first CHIP devices?
It is not clear yet, when the first devices that support the new CHIP standard will be available. Perhaps at the end of 2021, as Stacey On IoT recently reported. Currently, many of the participating companies are in the certification phase. 180 companies have already joined the working group. Regular drumming is part of the business. However, we have to wait and see.
Who is part of the CHIP Alliance
The list of members of the Connected Home over IP working group is long. However, how actively each individual member is currently contributing to further development is likely to vary greatly. The founding members are Amazon, Google, Apple, Comcast and the Zigbee Alliance. Soon companies such as IKEA, Silcon Labs, SmartThings, Samsung, Schneider Electric, Osram, and Signify (formerly Philips Lighting) joined and are certainly the driving forces behind this new standard.
What happens with Zigbee?
Although the Zigbee Alliance is involved in the development of Connected Home over IP, Zigbee itself will remain an independent protocol and further development will continue. So in order to use Zigbee devices within a CHIP installation in the future, a bridge might be needed to mediate between the two protocols, or manufacturers will implement both technologies in their end devices.
Is CHIP Open Source?
Yes and no. CHIP is (still) a proprietary but license-free standard. Although the CHIP code repository is under Apache license, there is no available specification yet, but the expectations is, that it will be announced later this year.
---
You may also like