SmartHome Award: On smart living, smart buildings and new innovations…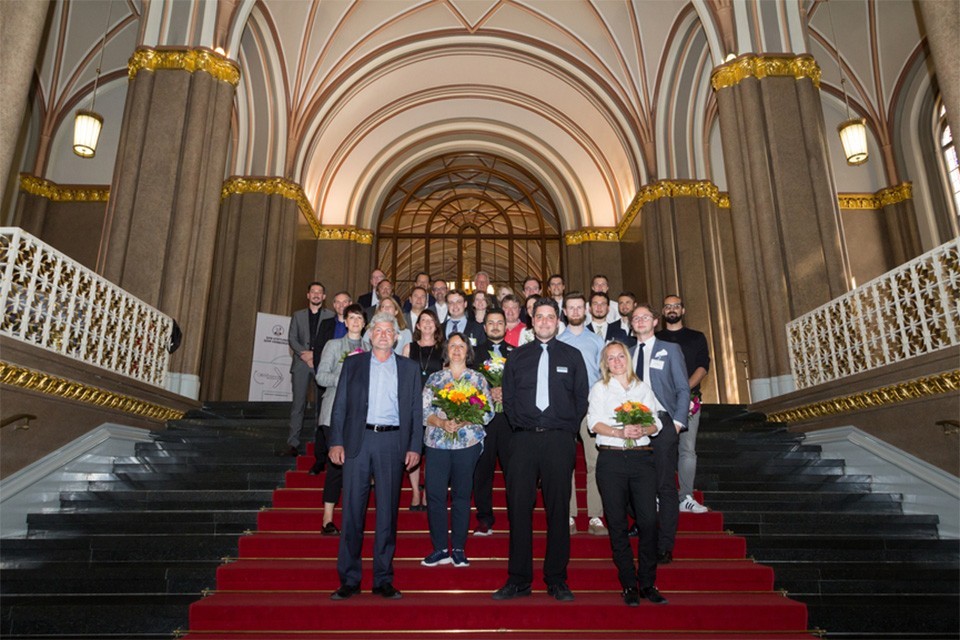 Foto: SmartHome Deutschland -
Award Winners 2018
On 29 May, the Berlin association SmartHome Initiative Deutschland will once again present the "SmartHome Deutschland Awards 2019" to the winners from four IoT categories. The event should not only offer exciting new impulses for developments in the Smart Home market, but is also regarded as a top-class network platform.
The SmartHome Initiative Deutschland e.V. sees itself as an intermediary between developers, manufacturers, the specialist trade and craft trades, industry associations and private and commercial users.
With the SmartHome Deutschland Award, the initiative aims to support companies on their way into the Smart Home market. The award is intended to generate public interest – and thus convey the topic to the users. With this award, the SmartHome Initiative would like to pay due tribute to the high technological level and commitment that already exists (and continues to grow) in the products, solutions and companies of the Smart Home market.
This year, the award will be presented in the following categories:
The best product / the best system solution
The best realized project
The best start-up company
The best student performance
Smart Home for everyone?!
The award is intended to show that smart living is already possible for everyone today. This applies not only to new buildings, but also to existing homes. The winners in the various categories will be selected by a neutral and expert jury consisting of professors of building technology and home telematics, editors-in-chief of well-known trade journals and managing directors of industry leaders.
The jury questions numerous criteria for the products and ideas submitted. For example, the innovativeness of the product compared to already available products and offers is determined – and its suitability for the mass market tested. The jury is also looking for exemplary products – which can offer improved energy efficiency, safety and convenience – and ideally also rely on cross-industry interoperability through the use of standard interfaces.
Among the award-winning products and ideas from recent years are numerous innovative, pioneering products and ideas. From the first smart heating controls in 2012, to smart churches in 2014, to humanoid robots as assistants in the Smart Home and in care in 2016 and the "Healthy Home" in 2018. The large number and diversity of products submitted and awarded testifies to the rapid development in the Internet of Things – and whets the appetite for future innovations.
The award ceremony will take place publicly on 29 May from 9.30 a.m. in the Red City Hall in Berlin (Großer Festsaal and Wappensaal). Prospective customers, who would like to attend the meeting, are asked for an advance registration on the Website of the organizer and aligner.
---
You may also like