The Smart WG (shared flat) – Smart Living in Berlin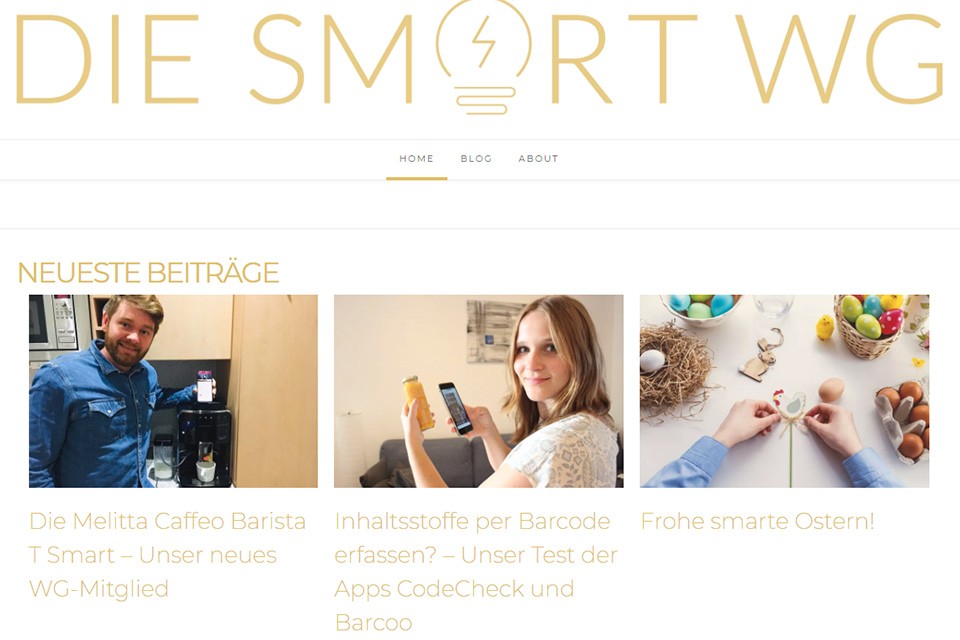 Graphic: Screenshot (www) -
Smart Living in a shared flat
"Intelligent" living – in the so-called smart home – continues to enjoy growing popularity; private consumers in particular are increasingly investing in the digitization of their houses and apartments.
According to a – not representative – survey conducted at the beginning of 2018, Statista estimated worldwide sales growth of over 27 percent for smart building technology in private households per year until 2022 alone. The market researchers surveyed more than 2,000 German-speaking Internet users. The top ranks on the popularity scale among private users include numerous smart technologies that commercial providers are already offering on a larger scale.
IoT continues to gain ground
Almost nine percent of those surveyed already use smart lighting, while eight percent enrich their entertainment with virtual assistants (Amazon Echo, Google Home, etc.) and smart loudspeakers. Seven percent are already optimizing their energy management by using IoT devices that control and regulate room temperature and heating periods.
Home security devices (such as networked smoke detectors and cameras) and household appliances (refrigerators, washing machines, etc.) in general are also enjoying increasing popularity.
Smart WG – Living with networked technologies
In cooperation between the Institute of Electronic Business of the Anhalt University of Applied Sciences, the housing association Deutsche Wohnen AG and iHaus AG, several students of the master's programme in online communication at the Anhalt University of Applied Sciences have been living in a Smart WG (shared flat) since 2017.
In their shared flats, they test Smart Home applications for their suitability and usefulness for everyday use. The focus here is on the questions of how an apartment of the future could be equipped and what solutions and options are available that are feasible for all target groups.
Among others, Sonos and Amazons Alexa are used to provide sound for the rooms – and the general voice control of the Smart Home. In addition, there is lighting technology from Philips (HUE), TP-Link WLAN sockets, iHaus smoke detectors, digital window contacts and thermostats, Netatmo weather stations and numerous other smart helpers.
In addition to testing everyday equipment, which is already being used by more and more people with an affinity for technology, the students also try to integrate new devices and technologies. From the smart coffee machine, to the use of the Raspberry Pi minicomputer, to the creation of Christmas decorations with a 3D printer, the Berlin students' blog contains numerous testimonials and inspirations.
The Smart WG is also one of the three nominated candidates for the Smart Home Deutschland Award in the category "best student achievement". The announcement of the winners of the award will take place on 29 May at the Rotes Rathaus zu Berlin – good luck and success to the Smart WG!
---
You may also like