E-waste: raw material of the future
Posted On 13th March 2018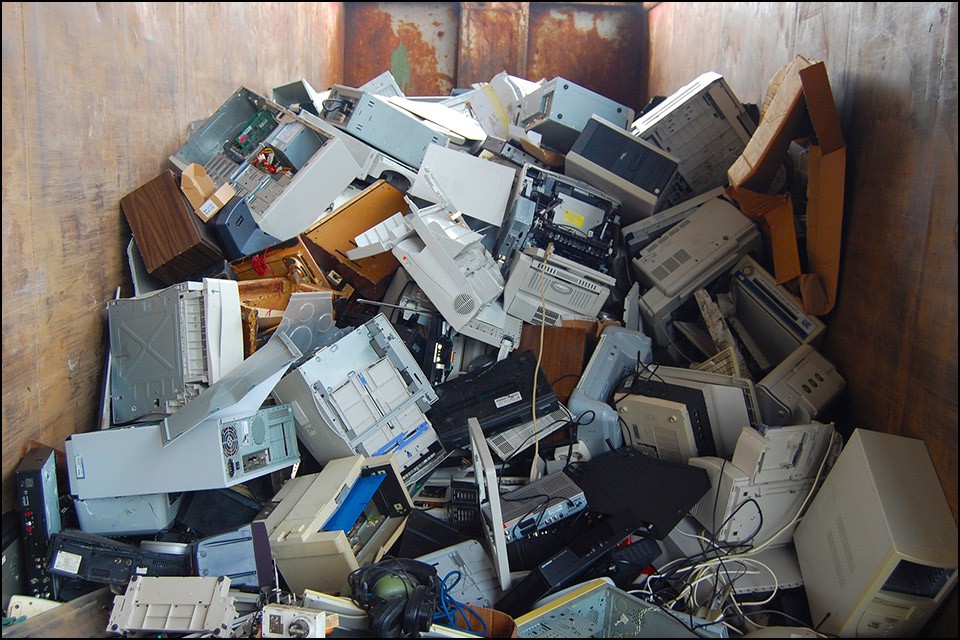 Ms. K. leaves her office on the fifth floor. The sensors at the exit register her leaving – no other sensors in the rooms detect any other people present. The building's IoT systems switch off lighting and air conditioning.
On her way to the elevator, Ms. K. is detected by motion detectors – a message on her smartwatch lets her know that the elevator will arrive on her floor in about 2 minutes. She uses this waiting time to connect to her home using her smartphone. The refrigerator there tells her that the milk has run out and there is no cheese left in the house.
Welcome to the world of the Internet of Things.
The numbers are enormous. According to the forecasts of Ericsson's former CEO Hans Vestburg in 2010, more than 50 billion devices and machines would "talk" to each other by 2020. That is about six times the total population of the earth. According to IBM estimates, by 2030, one trillion devices would be connected in the cloud. The current number of more than one billion cars is expected to double by 2040. The share of electric vehicles could be 20-50 percent. Growth rates for (smart) household appliances in countries such as India and China are over 10 percent.
The other side of the coin? The horrendous amount of (IoT) E-waste that arises when new models and latest versions arrive and the existing equipment goes into retirement. The vast number of sensors and lithium batteries required in a rapidly growing market for electric vehicles, driverless cars, smartphones, energy storage devices – as well as rare earths for sensors and printed circuit boards for computers and CCTVs – require a rethink. The current treatment of the planet's limited resources is the dark side of the bright history of the global networked future.
Roughly 50 Million tons of e-waste will be generated in 2018. Source: ITU
According to the International Telecommunication Union (ITU), the  total amount of electronic waste summed up to 41,8 million tonnes in 2014 worldwide. The estimate for 2018 goes up to roughly 50 million tonnes. Recycling is more important than ever. And that is the good news: The potential management of e-waste can create new employment opportunities and boost entrepreneurship. The sustainable recycling of precious metals contained in e-waste such as platinum, gold, silver, lithium and palladium – as well as other raw materials such as iron, copper and aluminium – offers growing opportunities and areas of business. It just needs ot be done. (ab)
---
You may also like