MS Intelligent Edge: IoT drones approaching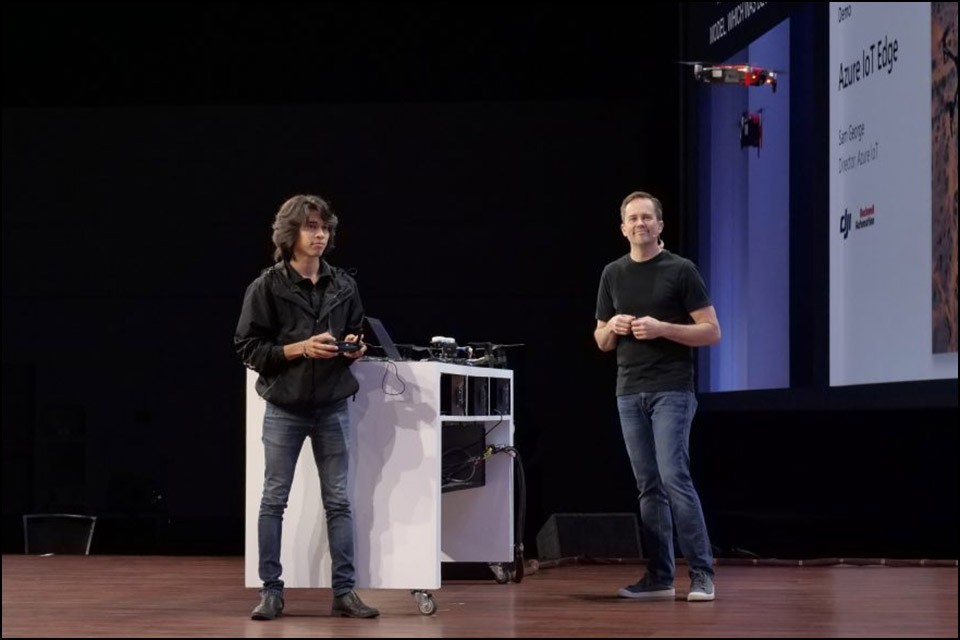 Announced earlier last week during the Microsoft Build 2018 Developer Conference in Seattle, the software giant from Redmond, USA has entered into a partnership with the Chinese (among others) drone manufacturer DJI to launch autonomous drones at the Intelligent Edge of the IoT.
Microsoft will work with the drone manufacturer DJI to develop commercial drone solutions for areas such as agriculture, construction and public safety, with the aim of extending Windows 10 and the Microsoft Azure platform to new devices and industrial applications.
The partnership announced by Microsoft CEO Satya Nadella is part of Microsoft's new focus on what it calls the Intelligent Edge, the part of IoT devices in use in the field without a permanent connection to the cloud.
The company also announced on MS Build 2018 that it will make the Azure IoT Edge Runtime available as open source – a step the company believes it can help customers adapt the runtime to their own applications and needs.
Nadella commented: "Developers building commercial apps for a variety of different vertical industries now will have full access to the data as well as the flight plans, so you can imagine what you can do in agriculture, industrial safety."
[…] "Many of these applications can get written in Windows as the control plane for the autonomous drone. You can deploy and compute artificial intelligence (AI) models that have been trained in the cloud to the intelligent edge right on the drones."
An exciting development – autonomous drones could undoubtedly help agriculture and building management in particular to increase yields, reduce costs and risks / minimize them – but also quickly become a nightmare in terms of data protection and personal rights for all parties involved in matters of public security.
---
You may also like