Prime Energy: Electricity from the mail order giant?
Posted On 22nd February 2019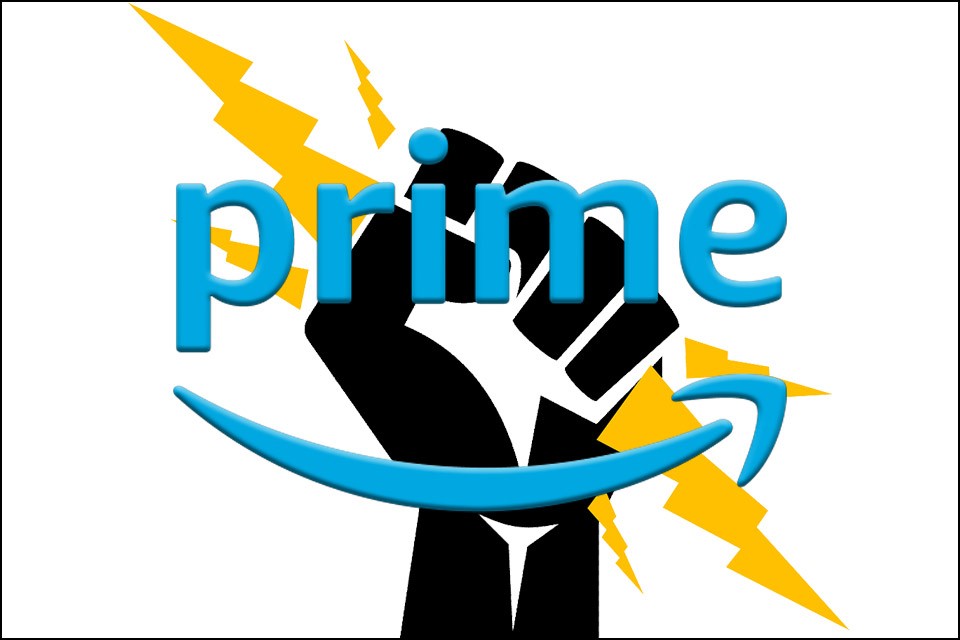 Gfx: Pixabay, Amazon, ab -
Prime Energy
In early 2018, Amazon made the push into medicine, teaming up with JPMorgan and Berkshire Hathaway to build a joint care system for their employees. Jeff Bezos Amazon also acquired "Pill Pack" – an online drug service. Could energy supply become another future business for the mail order giant?
On LinkedIn, the US counterpart to Xing, an exciting game of thought was recently published, which deals with the question of whether Amazon could also become active in the field of energy supply for private customers in the future.
Prime Energy?
The author aptly postulates that current utilities would benefit from a higher level of data analysis, customer understanding and the use of newer technologies such as AI, which would offer a great deal of potential – hitherto untapped – while at the same time pointing out how much more comprehensive and efficient Amazon already uses such existing customer data to offer personalised offers, discounts, etc..
Amazon knows a lot about an average, long-term customer; which devices he owns and uses; how he uses them; what quantities of consumables/goods he uses.
If this example customer also uses one of the digital Alexa Assistants, Amazon (presumably) also has corresponding data records on the customer's daily routine: When does he get up, when does he leave the house and when does he return home? How often does he watch TV; how often and for how long does he listen to music?
Such data not only enables reliable demand analyses and consumption forecasts, with which the added value can be optimised not only through purchase and resale quotas and pricing. Likewise, more advantageous prices could be passed on to end customers – and new customers could be acquired as a result.
Digitization in the Energy- and Real-Estate Industry is still behind
At present, however, the will of long-established energy suppliers and real estate and housing companies to expand the necessary digitalisation in order to make such data available and usable is faltering. According to the latest findings from the survey conducted by the Federal Association of Independent Real Estate and Housing Companies (BFW), most companies still lack the basic principles to participate in the digital housing industry. Hesitant or neglected investments, lack of time and a lack of personnel continue to slow down the development, because 70 percent of the administrators and owners of existing properties as well as 56 percent of the property developers and project developers do not believe, according to the BFW, that new business fields will open up as a result of digitization.
Amazon is anything but conservative in this respect; could already use the existing data for Prime Energy – and will not be afraid to collect further data. According to Tobias Hirning, Amazon could try its first steps on the electricity market within the next 4 years.
"The hurdle of selling electricity to a customer is very low, because as a classic retailer you need neither a power plant nor the grid infrastructure. In order to enter the market, you need little more than an IT platform and, of course, access to the customer – provided, of course, that you have the necessary know-how and understanding of the market." – Tobias Hirning on LinkedIn.
In fact, it seems almost desirable that Amazon would become involved in the sluggish energy market as soon as possible. Not only does Jeff Bezos Amazon have the necessary sales infrastructure, but individualized and customer-oriented offers also seem tempting at first; an online ordered bundle of washing powder including the necessary electricity for the washing process – who wouldn't be tempted?
A Prime Energy initiative by Amazon would contribute to blowing old dust out of the industry, as the long-established suppliers would finally have to ensure more transparency in their bills, reasonable prices and better customer communication.
"It's not too late to amazon yourself – improve service quality and keep the customer in the spotlight."
There is no doubt that more customer-oriented supply models would also have other advantages – for example for the environment. If a customer could see on his bill that during the unused periods when the device is in standby mode, his SmartTV also incurs certain costs due to passive energy consumption, he might be more inclined to disconnect his device from the grid.
Apart from a possible future Prime Energy service, there are already initial solutions that enable energy distributors and grid operators to offer attractive business models for intelligent metering. Like the "Lean Metering" concept of the Dortmund-based IoT specialist Lemonbeat.
This creates added value for customers by combining intelligent electricity meters (so-called "modern measuring devices") with a receiver installed in the house that records consumption data every second and forwards it to an analysis platform. This then makes it possible to identify individual electricity consumers in the household. On the basis of such highly granular data, it is easier to meet the increased requirements for efficiency and also enable other business models that are directly related to customer behaviour, for example.
---
You may also like