Replenishment at your fingertip: The IoT Servicebutton
Posted On 28th March 2018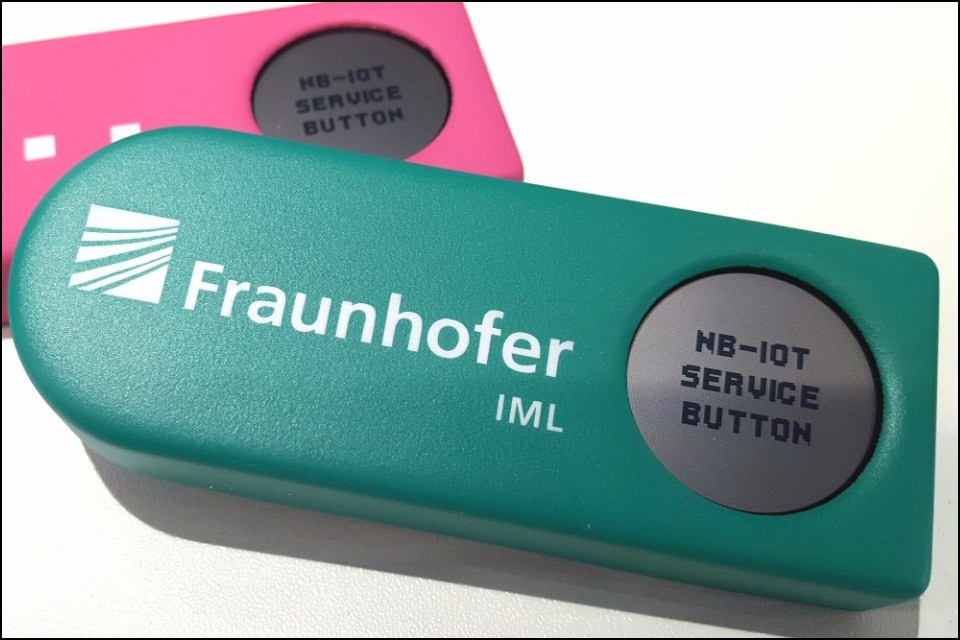 "Digital – Networked – Innovative". That's the motto of the next international trade fair for intralogistics solutions and process management, the "LogiMAT". It will take place in Stuttgart, Germany, from the 19th to 21st February of 2019.
At this year's event, the Fraunhofer Institute presented a new IoT product – the IoT Servicebutton – to over 55,000 trade visitors.
The IoT Servicebutton, one of the first products from the "Telekom Open IoT Labs", resembles the "Dash Buttons" of a global online retailer in its form, but is not linked in its function to a specific platform or product. Instead, the new button should be able to be integrated into existing manufacturing and production chains, for example to trigger repeat orders for means of production, the collection of goods – or even the disposal of waste.
"Companies want to network their machines, systems and things quickly, easily and securely with the Internet of Things – at the push of a button, so to speak. The IoT Servicebutton is a good example of how practical IoT solutions can simplify and accelerate digital change in almost all industries at the same time." – Anette Bronder, Deutsche Telekom
The IoT Servicebutton with display is battery-powered and transfers data via NarrowBand IoT (NB-IoT), making the device suitable for use far from existing network structures. A first application example was developed in cooperation with Würth Industrie Service for the area of C-parts management. For example, the service button optimizes the re-ordering process for so-called "C parts" – i.e. screws, nuts and washers, etc. – in the production chain.
With this device and the methods used, it should become possible"to integrate millions of objects and processes into the Internet of Things in a cost-effective and reliable manner, from the simple re-ordering of a consumable item to digitized process chains" – says Prof. Dr. Dr. h.c. Michael ten Hompel from Fraunhofer IML.
---
You may also like