Smart Farming: are robust sensors and the power of the cloud the perfect recipe?
Posted On 22nd August 2017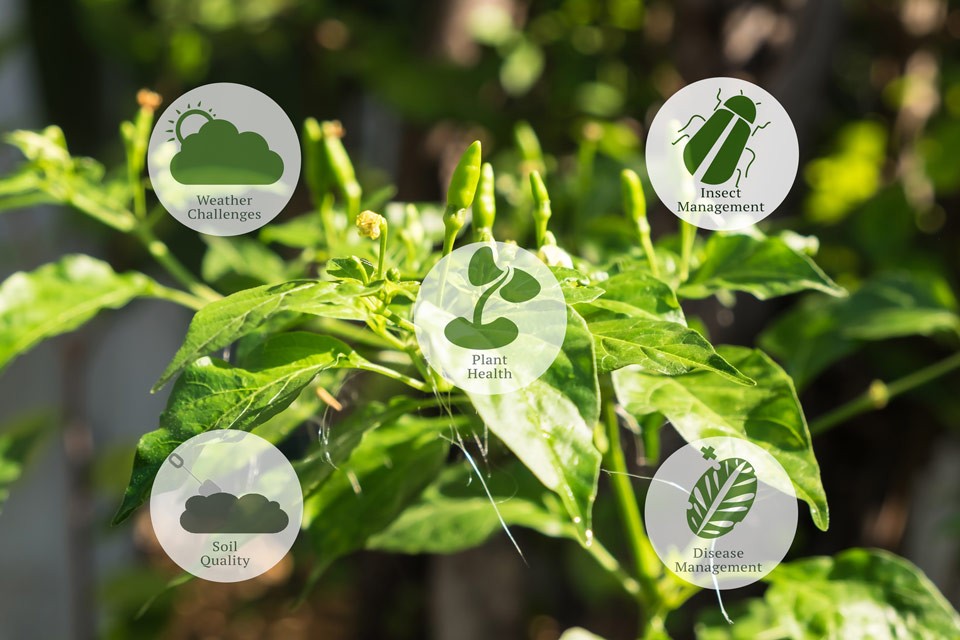 Humans have been farming successfully for thousands of years, for most of that time using only the most primitive of technologies. Only in the very recent past have computers begun to have an impact on the way that farmers grow crops and raise livestock. So it might seem strange to suggest that a traditional craft honed over such a long time could be ripe for reinvention via the Internet of Things.
But in fact farming is a wonderful example of the way in which granular, local data, aggregated in the cloud with data from multiple sources and subjected to the kind of deep analysis that computers can do brilliantly – and that humans can't do very well – produces magical results that can transform an entire industry.
Greater yields for farmers with lower input costs – and higher profits: it's a tantalising vision of what the IoT could be – and for manufacturers of agricultural equipment, tools and services, it offers an opportunity to create new revenue streams from this idea that we call the IoT.
"Precision agriculture" – more data, less guesswork
Excuse the pun: farmers leave a lot of unharvested data in their fields. For an arable farmer, many interconnected factors determine the yield that they make at the end of the season. The soil and the weather of course, but also the availability of nutrients, the abundance of pests and their predators, the plants' health and susceptibility to disease, and much more besides. Each of these factors can be managed, and of course farmers do manage them to the best of their ability. But this ability is limited by the amount that the farmer can know about each of the factors. Since long before the Industrial Age, farmers have used techniques which provide approximate measures of the condition of their fields and crops, or apply rules of thumb that have been proven to work reasonably well in most cases.
However in reality, the farmer has been guessing, lacking both detailed data about the farm's operating conditions and the knowledge to act on it.
Only in recent years have 'smart farming' or 'precision agriculture' methods using digital data and sophisticated software and new tools such as drone-mounted cameras begun to emerge. The IoT promises to turbocharge these efforts at computerisation, enabling very precise information to be applied in agricultural decision systems in real time.
Besides the cloud, smart farming needs robust technology on-site
At the level of an individual farm, accurate wireless sensors can measure all the key factors that affect crop yields, from soil moisture, temperature and composition to the land's exposure to sunlight. Even livestock like cows or other animals can be monitored. Body temperature, activity, pulse or exact location can help the farmer to detect at an early stage events such as reproduction or possible health disorders.
These sensors – the farmer's 'things' – then upload their data in real time to cloud servers via IoT systems and infrastructure.  While collecting data and sending it to the cloud sounds easy, it has its challenges that farmers must master on-site: Remote locations, no nearby power sources or harsh weather conditions call for sensors that not only work reliably in the outdoor environment, but are also able to transmit their data over long distances while at the same time consuming very little energy so they can work with small batteries or even solar power. Remote controlling your tractor via GPS is one thing, collecting real-time data 24/7 from all possible places and situations quite another.
There are, however, far more types of data that affect crop yields and that cannot be generated at an individual farm: weather forecasts, satellite imagery of the land, and new scientific research about the efficacy of fertilisers and other inputs.
Despite the wide range of PA solutions being offered it is estimated that only 25 % of EU farms use technologies which include a PA component.
Source: "Precision Agriculture and the future of Farming in Europe", Scientific Foresight Study
European Parliamentary Research Service
Together, the global or centralised data sources and the sensor data from an individual farm may form a data set consisting of millions of data points – far more than any one farmer could analyse and make sense of.
But what humans cannot do, computers can. Sophisticated application software running in the cloud can draw on the combination of local, farm-level data and global data to produce information tailored to the individual farm, helping to guide decisions about everything from the timing of planting and harvesting to the application of fertilisers and other inputs.
Sophisticated farming based on rich sources of hard data
In the field of medicine, practitioners have found that software systems such as IBM's Watson Health™ artificial intelligence engine can analyse billions of data points from medical research studies, pharmacopoeias and patient records to produce diagnostic and prescribing tools that are more effective than human doctors, simply because the human brain can draw on far less data and analyse it far less rigorously than the Watson system can.
Why not apply the same techniques to billions of agricultural data points? Farmers could replace their reliance on experience and rules of thumb with scientific findings based on rich sources of hard data. Knowledge can replace guesswork. And with the application centrally of artificial intelligence, the quality of the information and decision support drawn from the data points will improve over time as the computers learn from the flood of data to which the farming systems expose them.
For manufacturers of smart farming equipment, this presents an opportunity to invent a whole new category of agricultural decision support systems, providing a way to create new revenue streams via the IoT infrastructure and cloud software.
The innovators who can create such technology will be bringing enormous value to the farming community: by helping to reduce the incidence of disease and infestation, optimise the application of fertilisers and other inputs and fine-tune the timing of basic operations such as ploughing, planting and harvesting, decision support systems can enable farmers to increase yields at the same time as reducing the cost of supplies and external services.
The IoT makes this magic possible, enabling the real-time combination of local, aggregated and global data, and its analysis by powerful cloud-based software applications.
It is a recipe that can be applied in almost any sector of industry or commerce to improve the effectiveness of production practices and to optimise the use of inputs and other resources. There is money to be made in such IoT-based decision support systems. Is there an opportunity in your sector of industry?
Read also:
Eight useful examples for the Internet of Things
---
You may also like