Plug and Play Kits for the industrial IoT
Posted On 25th April 2018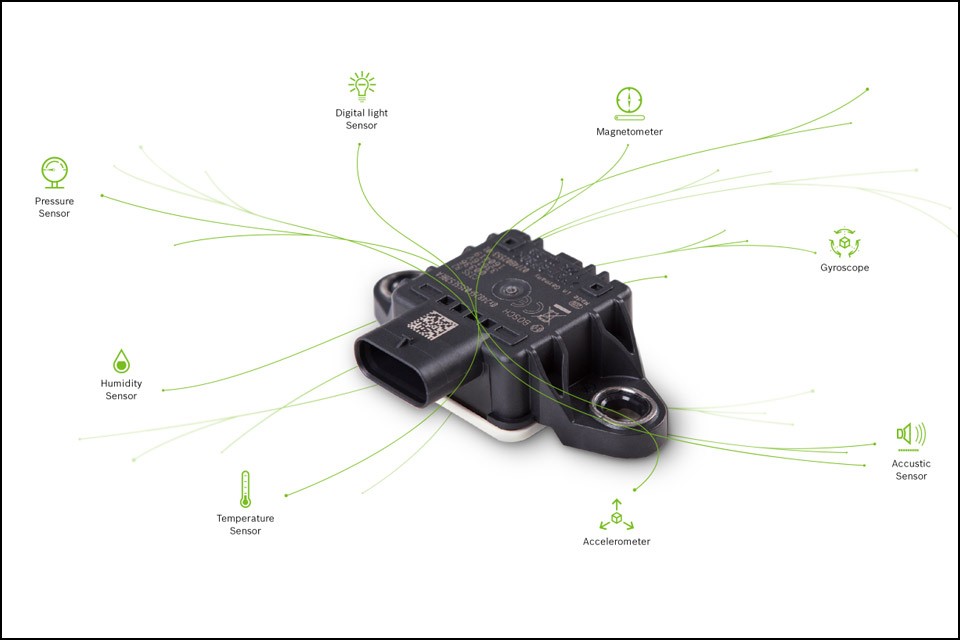 Picture: Bosch (Website)
Plug and Play Kits for the industrial IoT
At the Hanover Fair 2018, Bosch and Harting will present their new cooperation product, one of the first Plug and Play Kits for the IoT for use in a variety of industrial applications.
Visitors to the HARTING exhibition area in Hall 11/C15 can see the new "MICS CISS Industrial IoT Kit" for themselves. These Plug and Play Kits provides an IoT solution certified to IP54 (dustproof and splash-proof) and IP67 (dustproof and waterproof to 1 metre depth), which according to manufacturer specifications should be ready for operation within one day – and then be able to deliver initial measurement results and data.
The bundle consists of a multi-sensor unit ("CISS"[Connected Industrial Sensor Solution]) from Bosch and the Edge Computing System "MICA" from HARTING. The "CISS" sensor unit measures only 8×5.4×2.4cm – the compact Edge computer "Mica" 13x8x3.5 cm.
The CISS sensor unit can be mounted on any surface and is then able to measure up to eight different physical factors such as temperature, humidity, vibration, positional changes, pressure, light, magnetic field and acoustics and transmit the data thus acquired to its edge computer.
The "MICA", which is even certified to IP67 (dustproof and waterproof to a depth of 1 meter), is to be installed in the direct machine environment – an additional/existing control cabinet is not necessary. Industry-standard connectors connect the Edge computer to the sensing device and the local network.
After commissioning the devices, the sensor data is provided in MQTT format and visualized in the web browser via an integrated dashboard. However, data can also be analyzed and stored in other IT systems or IoT platforms. A connector for the Microsoft Azure Cloud is already pre-installed. Local data storage is also possible: "MICA" can be supplemented with various database programs.
Digital condition monitoring in industrial environments using physical measured values – such as temperature or vibration – is an efficient means of permanently monitoring and improving the condition and availability of machines and systems. Changes in the behavior of machines can thus be detected – and further measures can be initiated.
The commercial supply of the Plug&Play kit will take place after the Hanover Fair.
---
You may also like