Smart Meter: Switzerland electrifies Missouri (USA)
Posted On 15th April 2019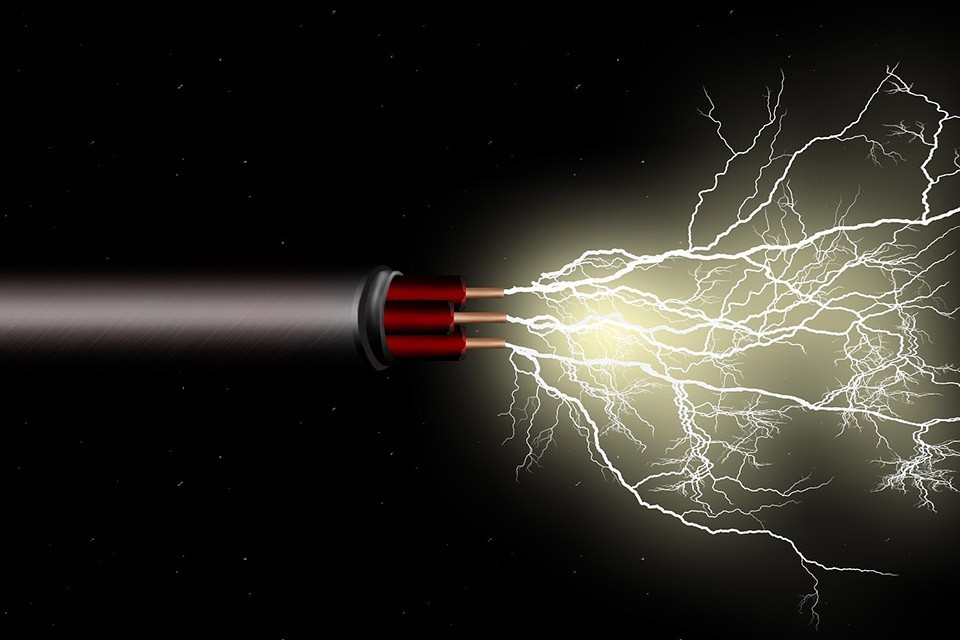 The US energy service provider Ameren (Missouri) is currently attracting attention with an ambitious modernisation project. With an investment volume of up to US$ 5.3 billion and technology/know-how from the Swiss Landis+Gyr Group, the state's supply network (electricity and gas) in the Midwest of the USA is to be upgraded.
Ameren Missouri's "Smart Energy Plan" to modernize the utility grid includes more than 2,000 power projects over the next five years that will modernize the power grid – and improve the way customers receive and consume electricity for future generations. At the same time, electricity tariffs should remain stable and predictable for consumers. As early as 2018, Ameren was able to pass on an average cost reduction for consumers of 6% after initial upgrades (smart meter s) and restructuring in the grid – and this was accompanied by binding price stability until 2020.
(Ameren Corporation is an American power company created December 31, 1997 by the merger of St. Louis, Missouri's Union Electric Company (formerly NYSE: UEP) and the neighboring Central Illinois Public Service Company (CIPSCO Inc. holding, formerly NYSE: CIP) of Springfield, Illinois. It is now a holding company for several power companies and energy companies. The company is based in St. Louis, serving 2.4 million electric, and 900,000 natural gas customers across 64,000 square miles. – Source: Wikipedia)
Whereas everyone in Germany is talking about the topic of "energy system transformation" and the vast majority of the population wants decisive changes, many energy utilities and the housing industry are either reluctant to react or do not react at all, these necessary, contemporary modernizations are being implemented on a large scale in Missouri.
More than 2,000 infrastructure improvement projects throughout the state with a total investment volume of $5.3 billion over the next five years, including about $1 billion in electrical investments in 2019.
Major renewable energy projects have been launched to further accelerate the transition to a cleaner energy future, including more than $1 billion in wind energy investments in 2020, and the modernization of the power grid to add more solar energy and battery storage to the grid to increase reliability, especially in rural areas.
New "smart" grid sensors, switches and self-healing devices will also be used to quickly detect and isolate outages, reduce the number of outages and restore power more quickly in the event of a power outage.
Investments are also being made in the network infrastructure, which in the USA, in contrast to Germany, is predominantly above ground. In addition to 12,000 new supply towers, over 400 miles (~650 KM) of underground cables and equipment will be installed – and more than 70 new or modernized substations will be set up in the process.
Smart Meter from Switzerland
The "Smart Energy Plan" also provides for the modernisation of the transitions from the supply network to the end consumers (commercial and private). In cooperation with the Swiss Landis+Gyr Group, over 1.4 million advanced smart meter s (electricity) will be installed and connected to the Internet of Things to give consumers more insight and control over their energy options and costs. A further 130,000 smart meter s for gas will also be installed as part of this upgrade.
(Landis+Gyr, is a publicly listed, multinational corporation with 45 subsidiary companies in over 30 countries and headquarters in Zug, Switzerland. Landis+Gyr makes meters and related software for electricity and gas utilities. – Source: Wikipedia)
Landis+Gyr's "Gridstream Connect" technology is utilized, which can use all available networks (RF Mesh, LoRa, GSM…) – and also enables the integration of numerous "smart" devices and sensors.
The connection via the Internet of Things enables, among other things, real-time monitoring of all connected devices and consumers – a scenario that most electricity customers in Germany can only dream of at present, even though advanced devices are already available in Germany. For example, the modern measuring devices (electricity, gas, heat) of Dortmunder Lemonbeat GmbH, which also enable real-time monitoring of consumption data and thus make it possible to react promptly to outages or malfunctions; but which can also enable considerable reductions in consumption through the use of the available data to develop adapted supply plans.
It would be desirable if the housing industry were to become more active and progressive; if it were to invest in new buildings and modernisation in modern building materials, insulation techniques and smart heating cellars, so that the energy revolution and the phasing out of coal in Germany in 2030 would not still be dreams of the future.
---
You may also like